As you know this week is Domino Radio Week – broadcasting started this morning on
You can hear us on the airwaves at 87.7fm and online at http://dominorad.io and for regular updates follow us at twitter.com/dominoradio.
Below is the schedule for the day ahead…
Tune in and enjoy!
12pm – JACK SHANKLY – LIQUID LUNCH
Domino Radio's desk-time daily new music digest with Jack Shankly. Featuring exclusive guest transmissions from the highest frequency by future pop luminaries including Ford & Lopatin, Fatima Al Qadiri, Sun Araw, How To Dress Well and Ducktails throughout the week of programming. Live guests include Daniel Blumberg of Yuck in session, hang time with Ernest Greene AKA Washed Out and more.
1pm – JENNIFER HERREMA RTX – PARTY JAMS 1
Jennifer Herrema is the queen of rock and roll. Since starting Royal Trux as a teenager she has looked the world straight between the eyes. Burning up whatever comes her way, she has walked down catwalks, hung up her work in art galleries, interviewed John Lee Hooker and Keith Richards for magazines, and invented a look that is now considered de riguer.
Most of all she has made some of the wildest records, and played some of the craziest shows that the entertainment business has ever seen, and continues do so, four to the floor with her current band RTX.
1:30pm – GUARDIAN SHOW WITH TIM AND ROSIE
Hear that? No, it's not a Magnetic Man soundcheck, nor is it a Sunn O))) rehearsal. That rumbling is the sound of radio being shaken to its foundations next week when Rosie Swash and myself take to the airwaves to present two live shows on Domino Radio (you can stream the station all week from guardian.co.uk/music).
We'll play tunes we first fell in love to as kids – before we became emotionless music hacks governed solely by what's in fashion. Don't worry, we won't play Right Said Fred. But we will provide a journey that takes in old-school R&B, happy hardcore and maybe even folkie stuff our dads played in the car on the way to some godawful campsite
2:30pm – WILD BEASTS
Tom and Chris will be hosting the show and bringing some friends along to the party. All welcome.
3:30pm – STEVE MASON & DENNIS BOVELL
Steve Mason & Dennis Bovell talk us through the 'special relationship' that resulted in the birth of the Ghosts Outside record.
5pm – ARCTIC MONKEYS' MATT HELDERS
Arctic Monkey Matt Helders brings his northern wit, charm and box of records to Domino for a one-off special.
7pm – JAMES FORD
James Ford, of the Simian Mobile Disco and Producer Extraordinaire sent us this mix all the way from Tokyo. With love. Feel it.
8pm – FRANZ FERDINAND'S ALEX KAPRANOS
I'm on the train to London right now with my records. The show's going to be me playing them, drinking wine and talking about them if I feel like it. They're quite scratched, because I've played them a lot, but I'm sure no-one will notice. I might do a phone-in if there's a phone in the studio. Planned segments are: Classic Depression – taking you through to the small hours of the soul; Luck of The 13th Note – music you never heard from the 90s Glasgow Underworld because you were paying too much attention to Seattle, Camden or somewhere else; Shite Name, Good Tune – self-explanatory & Queen: Did They Deserve To Be Bigger Than They Were? A live reappraisal of this oft-overlooked British quartet with some of today's Stars if I can find any. It's going out live isn't it?
10pm – AUSTRA
You wanna listen to some real dance music? Then tune into AUSTRA's radio show on Domino Radio! They'll make you move with some sexy throwbacks, a few big hits, and one or two surprises that will leave you shaking.
Also be sure to check out AUSTRA in your home town this summer on their UK/Europe tour – they're ready to pound out some serious tunes off their newly released "Feel It Break" album.
11pm – BEAT STEVIE RADIO ft. MIKE SKINNER
Beat Stevie is Mike Skinner and Ted Mayhem. Mike was in a band called The Streets. Mike and Ted created a record label called The Beats. From the ashes of The Beats arose their cult Channel 4 TV show, Beat Stevie. Beat Stevie went on to produce the legendary "casting down your pod" series of podcasts. Now, for one night only Beat Stevie is available through your old fashioned FM wireless.
TUES
12am – OWEN PALLETT
Mix Tape. A lot of fast jams. Mostly French and Canadian, some punk, some new wave. Lots of Toronto's royal jewels. There's a couple of songs that I just realized are "electroclash"? I guess I never got tired of electroclash. As with all my mixes, I bounced the entire thing to a tapedeck to give it a mixtape feel. My drummer, Rob Gordon—the best drummer, no, really—he helped with the song selection. Thanks Michael Goodstein for "John E. Storm", thanks Steve Kado for "Thousands Dead". I hope you enjoy it. Go get a tan. Owen
1am – ARCHIE BRONSON OUTFIT
Arp and Fifi of Archie join us in the studio to disuss morning rituals and some of the records they found on tour.
2am – TWIN SISTER
Twin Sister spent last winter in the Hamptons where we rented a house to write and record an album. Rent is surprisingly low in the off season, and we managed to get ourselves a beautiful house from December through March. While the experience was fulfilling and wonderful in many ways, the emptiness was also devastatingly isolating at times. The house we lived in was tailor-made for summer parties, and I would often daydream about what life would be like out there in June or July. So, this mix is my imaginary Hamptons summer, which I will never actually get to live. No big deal though, I bet weeks of endless excess with New York yuppies gets old very quickly.
3am – THE NIGHT BUS – MILO MEROK RECORDS
I went into this radio show very under prepared, but over the course of the show began to find my true radio voice! jack shankly, domino artist and repertoire man and friend, lent his helping hand to steady me on the way, half way through the show i began to get to realize a vision for the show: we would take on jon kennedy for the late london audience, exposure part 2, roughly around 2am mark. . .apparently no one else wants this spot. apparently breakfast time is the prime spot, if i had a breakfast show it would be called 'burnt toast', but i don't. i do have a one off radio show that will hopefully be played after midnight on a weekday. i'm gonna call it the nightbus. hope you enjoy it.
4am – REKORDS REKORDS
Robert Rotifer presents this show on Rekords Rekords the label founded by Queens of the Stone Age and Them Crooked Vultures front man Josh Homme. With Rekords Rekords there's no ulterior motive, overbearing corporate machine, middleman or pressure to conform; just art in its purest form. As Josh sees it, "now is a great time to make music for the sake of making music. Single, shmingle, just make a fucking piece of art."
Robert speaks to Alain Johannes who sheds light on the making of 'Spark' and Hanna Hanra (thebeatjuice.com) caught up with Micheal from Mini Mansions on his recent trip to London.
Robert Rotifer (robertrotifer.co.uk) is an esteemed continental writer and friend of Domino. He is in equal parts musician and journalist, hailing from Vienna, came over to London back in 1997, then relocated to Canterbury in 2005, all the while spreading the word on all things pop and worthwhile to the German-speaking world by air and print and internet.
4:30am – SECOUSSE FAMILY MIX
Secousse is an international music family made of DJs, Mcs, music producers, live musicians, dancers, graphic and interior designers. It is a monthly party in Paris (at club Le Divan du Monde) and London (Notting Hill Arts Club), a sound system that travels everywhere from New York to Malawi, from the smallest clubs to the biggest festivals. It is a web radio that broadcasts ghetto music 24 hours a day on www.secousse.org.
It is a compilation series released By Crammed Records. Its first volume, 'The Sound of Secousse vol.1: african dance music anthems' has been released in early 2011. And soon Secousse is launching a record label and publishing company too, in partnership with famous french imprint Because Music.
5:30am – DEAD AIR w/ ANDREW
The show is based on the monodic modal singing of Ancient Greece and the pre-islamic Near East and I have tried to explore the difficulty of logistical pronouns in the Age of HyperRealism. Maintaining at heart a problematic dialogue with the 21st Century's twin Catamites Strumpet and Skank. Ultimately it is a failure because I don't know my arse from my elbow.
6:30am – SMITH WESTERNS
Smith Westerns stopped by to say an early wassup to Domino Radio in April, in between dates on their UK tour with the Vaccines. The Chicago dreamboats dropped a blockbusting mix of drive-time radio hits befitting the full time road-dawgs they are right now as they peddle the romantic wares of their dreamy "Dye It Blonde" LP (out now on Weird World / Domino in Europe) the world over.
MISSION:
In the spirit of such stand-alone broadcasting giants as Radio Caroline, The Peel Show, Rinse FM, The World Service and Woman's Hour – and dispensing with such orthodoxies as play lists and compliance – Domino Radio commences transmission on June 6th 2011 – for one week only – featuring non-stop twenty four hour music, conversation and good times.
Presented by Domino's international roster of artists, along with friends and neighbours from the worldwide independent music community, Domino Radio will host a dynamic schedule loaded with individuality, free expression and all manner of sounds from around the world.
You can hear us on the airwaves at 87.7fm and online at http://dominorad.io and for regular updates follow us at twitter.com/dominoradio.
To hear a teaser of some of the forthcoming voices visit: Soundcloud or Youtube.
ON AIR
WHO: Specially commissioned shows from Domino's international roster of artists, friends of the label and admirable public figures:
Animal Collective, Alexis Taylor of Hot Chip/About Group, Four Tet, Franz Ferdinand, Dirty Projectors, Robert Wyatt, Steve Mason, Smith Westerns, Wild Beasts, Owen Pallett, Anna Calvi, Austra and many more to be announced.
Alongside tastemakers, instigators, thinkers and activists:
Dennis Bovell, Bobby Gillespie, Faris Badwan, Frieze Arts, The School of Life, Transparent Records, Angular Records, No Pain In Pop, Caught by the River and Honest Jons.
WHAT: A dynamic schedule celebrating exhilarating alternative arts and music loaded with individuality, free expression and all manner of sounds from around the world
WHERE: A global station with a local feel broadcasting on FM across London's airwaves & online throughout the world with artist contribution from around the globe.
In the last year, through projects such as Domino at Uniqlo, the Faber & Faber / Domino published Loops periodical, and the launch of its own book imprint, Domino has enhanced its reputation for risk taking creativity outside its main focus of releasing new music. Domino Radio is the latest and boldest installment in its ongoing mission to deliver and build on the label's mission of representing world-class creativity.
Domino Radio, a pop-up radio station for the world outside of pop.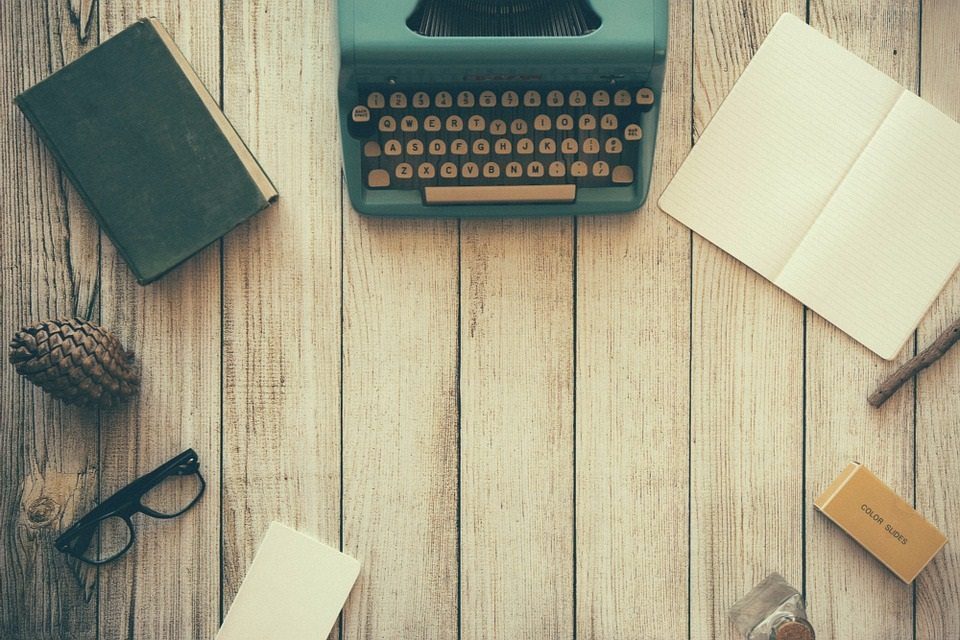 The aim of art is to represent not the outward appearance of things, but their inward significance. – Aristotle