[dropcap style="font-size:100px; color:#992211;"]I[/dropcap]f there is one musician who could be classed as the ultimate all-rounder and deemed a mastermind when it comes to composition, it's Devin Townsend.
Some may only be familiar with his recent works such as Epicloud (involving the much loved coffee-seeking alien "Ziltoid The Omniscient"), or his Casualties of Cool project, whilst others may be familiar with the work he has done under the Devin Townsend Project moniker, consisting of the four album series Ki, Addicted!, Deconstruction and Ghost. Some may be even able to remember as far back as his mid-2000s short lived Devin Townsend Band which put out two albums, Synchestra and Accelerated Evolution whilst there are those of us who are more familiar with his earlier solo work, his collaboration with the legendary Steve Vai on Passion And Warfare and of course, Strapping Young Lad, one of the most influential bands in extreme metal…. Then there is the obscure DevLab project, which was all ambient noises and so on.
Basically, I could have made this shorter by saying that this man has done a LOT of different things. The above is not a comprehensive list by any means either – he has collaborated with Ayreon and been involved in many other projects.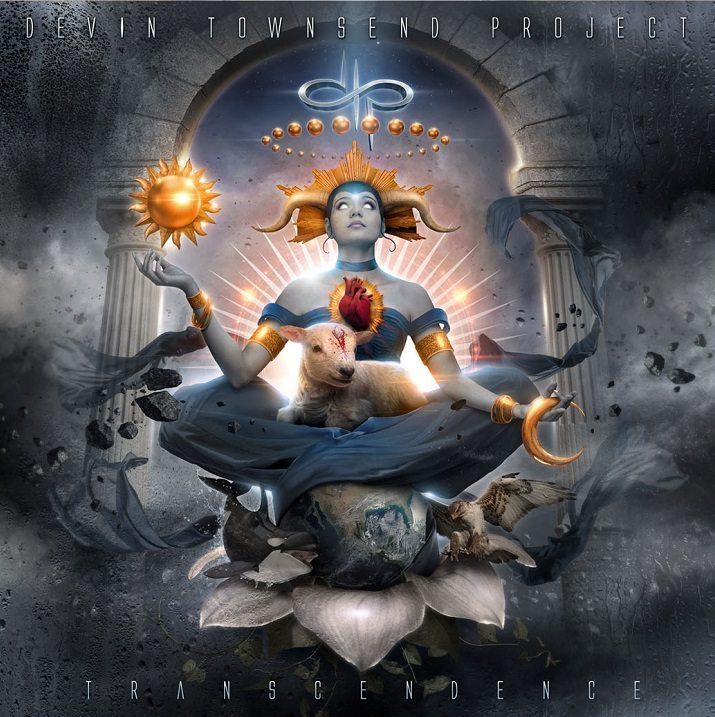 It is for this reason he is often held in high esteem and we all have our own personal favorite aspect of his sound (for me it is Strapping Young Lad and his work up until the start of the DTP). On Transcendence, after some rather 'out there' live performances chronicled on DVD and his pop-country hybrid work with Casualties, Townsend has returned to the Project once more. With the assembled musicians now having more of an input in the construction of the tracks and the sound engineer even getting an input into the final compositions, it seems that Townsend has freed himself to let the ideas inside that former skullet-sporting chrome dome of his run wild. Overall, the album truly lives up to its title. It has that 'above' or 'out there' feel to it, like there has been a new musical awakening in the mind of one of the most innovative musicians of the past 30 years. The delay and chorus employed widely throughout the album, augmented with gratuitous amounts of reverb, make it sound far larger than it really is in terms of composition. Then again, with the 'wall of sound' recording techniques employed by Townsend, it comes as little surprise.
Musically, its not the heaviest thing he has done. In truth, those days died with SYL's Swansong recording: The New Black. Instead, it has a similar feel to Addicted!, one of his previous DTP recordings. Transcendence has enough metal edge to keep those lovers of his heavier recordings satisfied, but is clearly a lot more focused on the melodic side of things, blending elements from Epicloud and Casualties Of Cool with a hint of symphonic overtures. Sounds complex? Welcome to the world of music with Devin Townsend, folks. This is all relatively simple for the man who, as mentioned, dedicated two entire albums to a coffee-loving alien with a very theatrical story, or in comparison with the impressive and immersive Retinal Circus live recording!
Speaking of immersive, the adjective also serves to describe the sonic qualities of the release. The aforementioned combination of chorus/delay/reverb and the wall of sound recording technique, partnered with the melodic and symphonic treatment really does create a huge sound which you can simply immerse yourself in. From the re-booted version of "Truth" (A track from his Infinity album originally released in the 90s) which slowly spreads out before surrounding with warm tones, to the final track "Transdermal Celebration" which lives up to its name with a bright and uplifting feel.
Of course, between these two tracks, there are obviously moments to look at which are worth mentioning.
"Stormbending" has introspective lyrics and an air of remembrance about it, rather fitting, given that it sounds similar to some of his earlier works, but is a fresh take on this style of musical delivery. "Secret Sciences" has an almost pop-rock feel to it with the bright sounding chords, upbeat tempo and infectious vocal hooks. Title track "Transcendence", remarkably, resembles a blend of 2003's Accelerated Evolution and the Addicted! release with big choruses, imposing vocals and multi-layered guitars creating a massive layer of sound. The track epitomises the literal definition of the album's title. What is quite ironic is that following this musical awakening of sorts, "Offer Your Light" brings some big Euro-Dance/Techno elements to the scene. The style shift really creates a dynamic track which could well be the hidden gem of the release!
I will be honest. As much as I admire Mr. Townsend as a composer and musician, his musical work (whilst always engaging and dynamic in how many genres, playing styles and demographics it appeals to) has been lacklustre since he called time on Strapping Young Lad. This, of course, has nothing to do with them having been one of my favourite bands and a massive influence on my taste in music and playing style. But personal preference aside, there isn't as much balance to Townsend's output anymore. With SYL being the dark, and his solo material being the light, the two balanced both sides of his creativity.
Granted, he no longer feels he is in a place where making music in the vein of SYL is appropriate, and fair play to him for doing what makes him happy. It just feels that as if he's trying to create niche albums to appeal specifically to certain fanbases, as opposed to creating works with universal appeal.
Overall, despite this not really clicking with me on a level his older works did, you cannot help but admire it from a compositional standpoint. Carefully crafted bar by bar, everything having a clear place and purpose but feeling so organic it flows with no problems at all and fits into place just right, this musical awakening could arguably be the best solo record he has put out from a purely analytical perspective. Musically, it's probably the best example of just how creative he can be and, given that it draws from all of his releases in one way or another, it is an evolution to a new musical level for one of the most gifted men in the music world.
[button link="http://www.hevydevy.com/" newwindow="yes"] Devin Townsend Official Webpage[/button]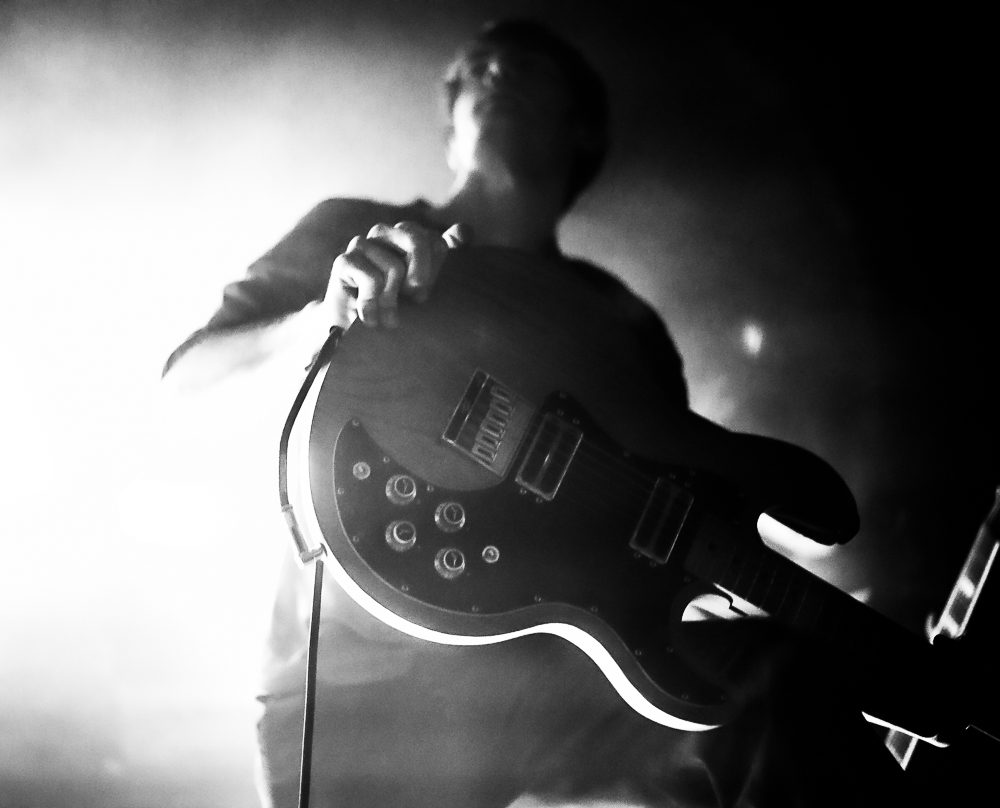 Born in the 80s, grew up with the 90s and confused by the millennial generation, I am Peter, more commonly known as Fraggle (long story, don't ask, details are a little hazy!)
With a degree in biochemistry, an ever growing guitar collection and a job handling medication, things are far different to how I expected them to have turned out, but the one thing which hasn't changed is how important music is in my life—it is one of my main passions, be it playing it, listening to it or attending it and experiencing it in the live setting (the way it is meant to be).
Blessed with a 'proper punk/metal spirit' (quote from Kailas), you will often encounter me at gigs or festivals with a beer firmly clutched in one hand and shirt in the other… Or these days, a pen and notepad too, maybe a camera if needed.