[dropcap style="font-size:100px;color:#992211;"]S[/dropcap]

outh London Gallery present Untitled, the first major solo exhibition in London by internationally acclaimed Danish artist Danh Vo. The first solo show to span the SLG's Main Gallery and Fire Station building, the project also includes siting an outdoor work on Pelican housing estate and the transformation of Art Block, the SLG's permanent art space for children on Sceaux Gardens estate.

The exhibition continues Danh Vo's largely conceptual practice, weaving together archival fragments and personal references. In the Main Gallery, the artist presents a series of gestural abstract paintings on mirror foil executed by his former professor at the Royal Danish Academy of Fine Arts, Peter Bonde. The interweaving of personal alliances into the exhibition is continued in photographs taken by Vo's lover, the German photographer Heinz Peter Knes, of Vo's nephew and muse, Gustav; and through calligraphic renditions by Vo's father and long-time collaborator, Phung Vo, using words spoken by Regan, the demonically possessed child in The Exorcist (1973). Past, present and biographical references are further enmeshed in sculptures combining fragments of antique, medieval and 19th-century marble statues held together with newly made brass fittings, whilst daybeds from Enzo Mari's instructions in his Autoprogettazione from the 1970s have been upholstered in textiles by Danish designer Nana Ditzel (1923 – 2005).

Beyond the gallery walls, Vo has sited Play sculpture (1975-6) by the Japanese-American sculptor, Isamu Noguchi on Pelican housing estate, where the SLG has a long-established relationship with residents. Without any protective barriers, the sculpture is an open invitation to sit, climb, rest or play on it, epitomising an ideal of freedom of expression, openness and hybridity. Noguchi considered hybridity to be the core of his identity, the method and subject of his work. He strove to create something universal through bringing together the natural and the manmade. His work is a guideline throughout Vo's practice, and never more so than in the conception of this expansive exhibition.

Untitled runs at South London Gallery from 19 September – 24 November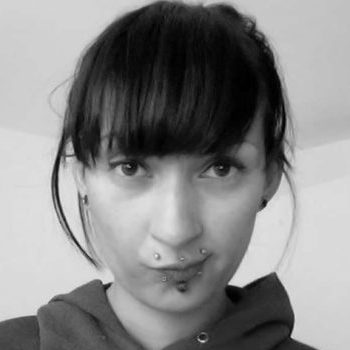 Naila Scargill is the publisher and editor of horror journal Exquisite Terror. Holding a broad editorial background, she has worked with an eclectic variety of content, ranging from film and the counterculture, to political news and finance.