[dropcap style="font-size:100px;color:#992211;"]A[/dropcap]
fter nearly two years in the studio, Damien Hirst has announced he is due to exhibit his Cherry Blossom oil paintings at the Fondation Cartier in Paris next June.
Hirst revealed his plans for the show on Instagram on Monday, posting videos of himself in his Hammersmith studio daubing candy-pink blotches on chocolate boughs against powder-blue backgrounds. There are 90 works in the series, although it is not clear whether all will be shown in France. Full details are due to be announced in mid November.
The former YBA, who spent almost 10 years working on his 2017 Venice show Treasures from the Wreck of the Unbelievable before returning to painting, says he is "working like mad" to complete the cycle, which includes diptychs and triptychs. Meanwhile, Hirst will continue to post videos "to show you how much fun I'm having in the studio". 
Hirst says he was last painting in around 2008 when his friend Angus Fairhurst killed himself. "I was painting those really dark blue paintings—they're very derivative, like Bacon's—and I was feeling like I was in 1953 and wondering what the hell I was doing. It got worse after my friend committed suicide," he says. For almost 10 years after that, he threw himself into the production of Treasures, which cost a reported $65m.
Just before that show opened, the artist rented a studio "and then it just exploded". Even then, however, the idea to paint cherry blossoms "seemed really tacky, like a massive celebration, and also the negative, the death side of things".
To begin with, the paintings "looked like bad versions of Hockneys". But, as he worked on them, getting rid of some branches and adding others, "they started to have that feel. They seemed between something representational and something abstract, which is what I like."
Source: The Art Newspaper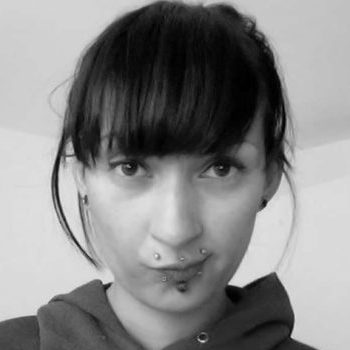 Naila Scargill is the publisher and editor of horror journal Exquisite Terror. Holding a broad editorial background, she has worked with an eclectic variety of content, ranging from film and the counterculture, to political news and finance.