[dropcap style="font-size:100px; color:#992211;"]T[/dropcap]he mockumentary format is certainly a tricky one to get right, and while Andrew Bujalski's Computer Chess very nearly gets there.
Playing it earnestly, although not quite intelligent enough to reach Christopher Guest heights; this is a film that will likely appeal to only the film aficionado. But for that aficionado it is a quietly hilarious little gem, even if a tad rough round the edges.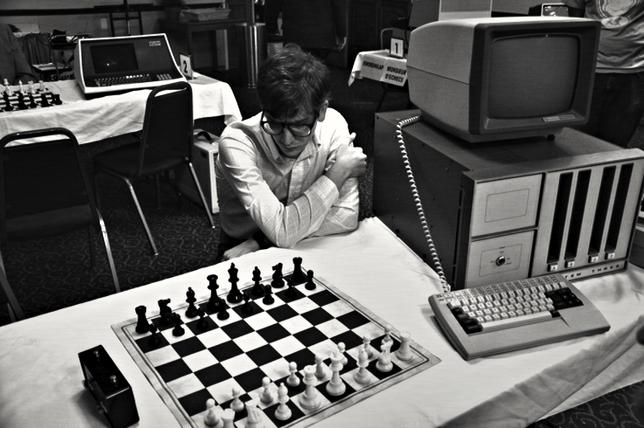 Sheer geekery
Set in the dramatic — or so the participants believe — world of the 1980s chess tournament, in which artificial intelligence has begun to make an impression, we are immediately invited to laugh at the sheer geekery on display. And laugh we do, but predictably so; the stereotypical nerd look is one that has long been manipulated for easy mockery.
Thankfully, there is more to Computer Chess than this, as we amuse ourselves observing the awkwardness and intimidation we once had around technology.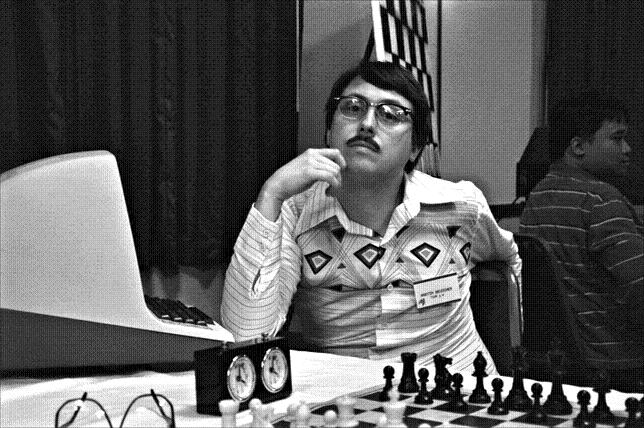 The decision to shoot on vintage cameras assists in this impression of an age gone by, adding a charming, quaint and affectionate feel.
But, just as per the chess-playing computers that are programmed to know the best next move keep failing, the film is not quite as calculated as it wishes to be.
Strangely surreal in parts, a subplot involves a group of swinging new-agers sharing the same hotel and throws the film off momentum for attempting to squeeze in a tad too much cringe, while the wandering of a room-less character feels more an afterthought than anything (as indeed does the notion of the misfiring computers thinking for themselves). Regardless, these are minor criticisms; overall, Computer Chess plays its part very well indeed.
Computer Chess is shown as part of the London Film Festival.
Next screening is at Hackney Picturehouse at 13.3o, Sunday 20 October.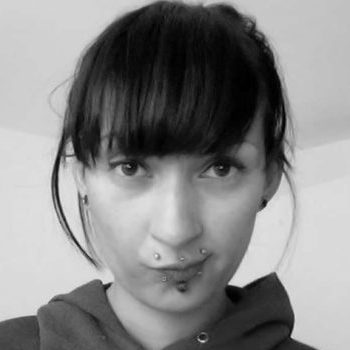 Naila Scargill is the publisher and editor of horror journal Exquisite Terror. Holding a broad editorial background, she has worked with an eclectic variety of content, ranging from film and the counterculture, to political news and finance.