[dropcap style="font-size:100px; color:#992211;"]D[/dropcap]ance tends to find a way, regardless of setting.
Comforting as it may be, there is no real need to invoke the Billy Elliot myth of northern lad shucking off the grim strictures of working class social mores in order to burst, chrysalis-fashion, onto the boards of a more liberal London. Forget all that. The north has been a powerhouse of artistic and cultural talent for centuries, as much because of as despite the charms of the capital. Chethams, Leeds, LIPA, Loach. The list could go on indefinitely. Into it, we add Company Chameleon.
Based in the city of Manchester, Company Chameleon is one of the UK's homegrown dance companies. Creating inspiring and original dance theatre productions, they perform over 50 shows a year and tour across the UK and the world.
Co-Artistic Director and Co-founder Kevin Edward Turner talks to Trebuchet.
---
What's the big idea behind your company and what you aim to do?
The big idea behind Company Chameleon is to make relevant, touching and engaging dance theatre. We aim to make work that allows and invites an audience to experience and question the concepts explored through dance and movement.
Do humans have a primal need for theatre?
Yes they do, I think that we have always told each other stories as a way to understand ourselves and the world around us.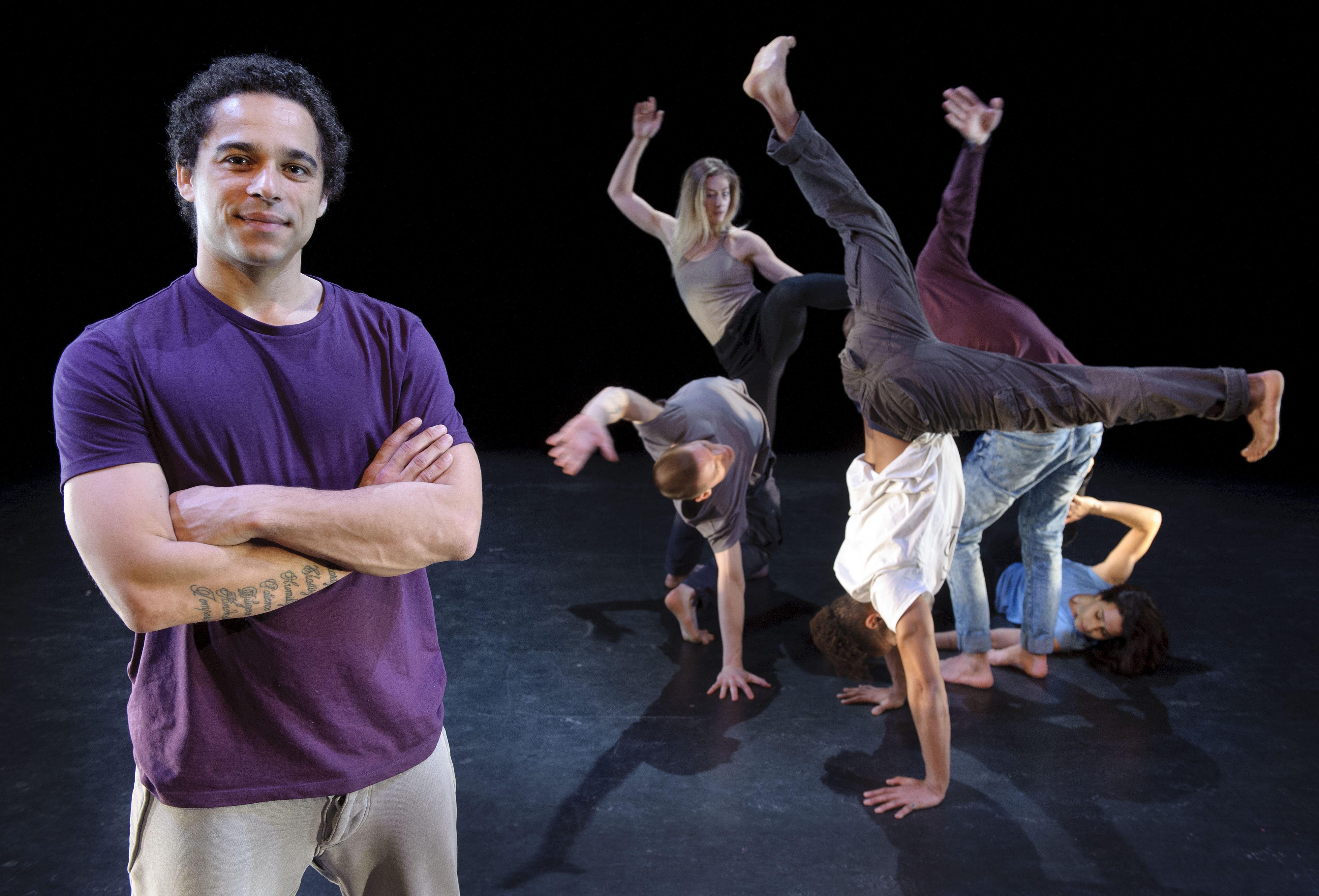 Is creating a suspension of disbelief more difficult without a fourth (or any) wall?
This is a very interesting question. No I don't think so, if the work is engaging and absorbing you will always take the audience on a journey allowing them to forget that they are being performed to, even if you break the fourth wall. For me that is the skill of a performer, being able to take a viewer through an experience. The difference between indoor and outdoor work is that outdoors the performers and makers have to create the performance space as well as this experience.
What can you offer an audience that a traditional theatre can't?
I believe that movement and feeling is a universal language that can transcend verbal communication and cultural or personal identity. I think that the work we make and aspire to make offers something that can be accessed by all irrespective of their personal experience or identity.
In addition there is a deeper connection with the audience in street performances. When we work outdoors there's
Read more in Issue 3 of Trebuchet magazine, available here.

Sean Keenan used to write. Now he edits, and gets very annoyed about the word 'ethereal'. Likely to bite anyone using the form 'I'm loving….'. Don't start him on the misuse of three-dot ellipses.
Divides his time between mid-Spain and South-West France, like one of those bucktoothed, fur-clad minor-aristocracy ogresses you see in Hello magazine, only without the naff chandeliers.
Twitter: @seaninspain