[dropcap style="font-size:100px;color:#992211;"]A

[/dropcap] 

state-of-the-art cinema that engages all five senses is set to open its doors in London's West End this week. The immersive movie theatre uses high-tech motion seats and special effects to simulate wind, snow, fog, lightning, bubbles, water and scents. They work in synchronicity with the film, bringing the action on screen to life.

The new 4DX cinemas have been launched after research by Cineworld unveiled the ultimate films that tap into the five senses, revealing smell to be the sense British movie fans would most like to have heightened when watching a film. Roald Dahl's beloved Charlie and the Chocolate Factory is the movie for which viewers would most like to be able to smell the food being shown on screen, followed by Harry Potter, Goodfellas, Chef, and Hook.

Stuart Crane, Head of Film at Cineworld commented: "As Cineworld Leicester Square opens its doors this week, London will get a 4DX cinema which will feature the most immersive cinema experience to date, with environmental additions such as snow, fog and water alongside chairs that vibrate and move with smell, to make you feel like you're truly a part of the film."

Rebecca Ford, sensory expert, added: "'A survey of over 2,000 British moviegoers shows that 78 per cent wish they could put themselves into a film to truly experience it, and now they can. 4DX provides a revolutionary cinematic experience; the special effects work in perfect synchronicity with the visual action on screen, creating a highly immersive exhilarating cinema experience."

More than 100 movies, including recent blockbusters such as Star Wars: The Last Jedi and Black Panther, have had the cutting-edge 4DX treatment so far. Upcoming films that will be available in 4DX include Avengers Infinity War, Solo: A Star Wars Story, Deadpool, and Jurassic World: A Fallen Kingdom.

The 4DX auditorium, Leicester Square, houses 136 specially designed seats. Over 1 million people have experienced 4DX since Cineworld brought the technology to UK audiences in 2015. Tickets are now available from www.cineworld.com/4DX

Source & image: SWNS Digital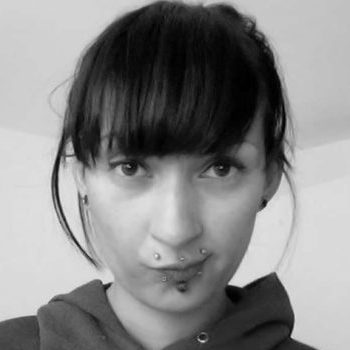 Naila Scargill is the publisher and editor of horror journal Exquisite Terror. Holding a broad editorial background, she has worked with an eclectic variety of content, ranging from film and the counterculture, to political news and finance.