[dropcap style="font-size:100px; color:#992211;"]O[/dropcap]ne of rock's most overlooked bands, Cheap Trick are a cult.
Responsible for such great singalong moments as "I Want You To Want Me", "Surrender", "Dream Police" and "Clock Strikes Ten", the Illinoisan rock outfit have been going steady since the mid-70s and are one of those bands who, when you listen to them, prompt those "I know this…. Wait… it's Cheap Trick, isn't it?" moments.
Formed in 1974, when the first lineup was finally assembled the band managed to create some solid work and hit the jackpot when they performed at the legendary Budokan in Japan, a country which embraced them fully and even referred to them as the "American Beatles". High praise indeed for an often overlooked and severely underappreciated band, but that's normally the way these things go, isn't it? Taking a break from the groove, the doom, the death and the thrash, I set about getting that feelgood vibe with a slice of classic, melodic and infectious rock and roll.
Starting off in true rock and roll fashion, a howl of feedback brings in the rockin' riff of "Heart On The Line" and you know right away this is Cheap Trick, even if you just heard it. The unmistakable infectious rhythmic hook and bright, energetic lead melodies are a dead giveaway and that ageless sound and delivery hits the spot. Lower register vocals paint a great picture which the music helps bring to life, and you can't help but experience what the lyrics are conveying. With a melodic chorus which has that signature kick and big feel to it, its a great album opener and a taste of things to come.
"No Direction" has that classic 70's feel. Catchy drums, bright overdrive guitars and a simplistic song structure, it works well. With the warmer vocals and good solid melody the verse works well with its ringing arpeggios. As expected, the chorus is where the business goes down. With a big call and response vocal delivery, it's easy to find yourself getting caught up and singing along with it and when the lead comes in from the second extended chorus, it kicks off. The rich bassline and sweet sounding lick-filled guitar really makes it sound bigger than it actually is.
"When I Wake Up Tomorrow" slows things down and shakes off the upbeat feel for a more moody approach. Big ringing guitars and sadder sounding vocals helps emphasise the shift in mood delivery and, given the negative feel generated by the track, the chorus has some backing 'Ooohs' which work nicely (especially when the piano lines come in and enhance the sound significantly). Steady paced and sorrowful, there are some bright sounding moments, like the bluesy licks in the solo, but on the whole, this one shows it isn't all fun and games chez Cheap Trick.
With a big presence from the guitars due to a thick and raw sounding tone over a steady beat, "Do You Believe Me?" brings us back to a livelier feel and delivery. Vocally, it has a real kick to it and there's a quirky feel to the track overall thanks to that well-crafted rhythmic hook (of a type which has helped Cheap Trick cement their legendary status over the years) doing what it does best and drawing you in. The bass solo is a joy to behold and the lead guitar solo is on the flas
hier side with some real quick and frantic sounding runs. Despite it's more modern rock feel, it still has that 70's edge to it with the sound, delivery and big dramatic vocals near the end to really hammer that point home.
"Blood Red Lips" has a bouncy, clap along rhythm to it, with some good harmony vocal lines which are annoyingly catchy (in a good way) along with its simple structure and musical progressions. The track has a slight glam rock feel to it, similar to The Sweet, and this gives it a real radio-friendly feel. You'll find yourself involuntarily humming along to it.
"Sing My Blues Away" brings back the moody feel. Despite the slightly sorrowful vibe, it has a rather bright sound thanks to the piano intro and little melodic fills over a great bluesy rhythm. With flowing lyrics, the verse goes well and the shift to the chorus is a highlight. The slight subtle change brings a brighter vocal delivery and this sad love song delivers the feeling well, without the overwhelming nauseating factor which most love songs seem to carry.
As with earlier in the album, "Roll Me" picks the mood back up, with a lively Lenny Kravitz style to it. With its snappy delivery and infectious rhythm, it's got some great riffs dancing throughout the track and the highlight has to be the pre-chorus shift, which has a great building feel thanks to its progression and vocal delivery. Laden with attitude, it's a real raw rock track.
Slowing things down again, "In The Crowd" has a building intro. Drums and bass give the guitars a solid pulse to unleash their big raw sound onto, and the meaty chords really nail it. Some synth in the background helps augment the guitar attack. The chorus keeps this edge to it, giving a real promising sound, but the solo is where the magic happens – its twisting and turning runs and wailing string bends really bring it to life. "Long Time No See You" keeps the synth use in play. With a biting tone from the guitars and big vocal melodies, it has a solid sound and an uplifting feel. The punchy rock pulse to the track has a great impact and the delivery of the melodic leads which dance across it are just what you want in a Cheap Trick track.
Penultimate track "The Sun Never Sets" opens up with a sweetly-toned bass solo. This leads us back to the usual sound of this album, which can be summed up with just one word – captivating. The simple structure and composition once again has maximum effect, something Cheap Trick are famous for. Memorable hooks and big vocal harmonies shine out. Halfway in there's a big building break with some drum and bass focus, before it goes into a damn good lead section which is complemented by the massive bassline, before it pulls back to the chorus, wrapping things up nicely and setting up for the album closer.
"All Strung Out" has that hard hitting, quick pace about it which really pushes through the track. Melodic and catchy, raw rockin' tone and solid vocal delivery (much like the majority of this album) ensures it has an active dynamic to it, and the kick in the chorus is chunkily delivered, bringing in the catchy lead melodies and solid rock and roll groove. Being the closing track, it does have its big moment – the vocal harmony section preceding the shift to the bridge sounds tight and the subtle lead melody in the background runs to the end, giving it a ride into the sunset, Cheap Trick style.
Bang. Zoom. Crazy… Hello is classic Cheap Trick through and through. Simplistic, infectious, melodic and rockin', this slice of goodness from one of the most underrated bands of rock and roll does exactly what it needs to – it brings good feeling with it, even in the more serious sounding tracks. Straight to the point with little or no need for extravagance, it just goes from A to B, making damn sure you have a good time listening to it as you take the journey with them. So don't be afraid to zoom around to this and go crazy.
It's Cheap Trick, that's what you're expected to do!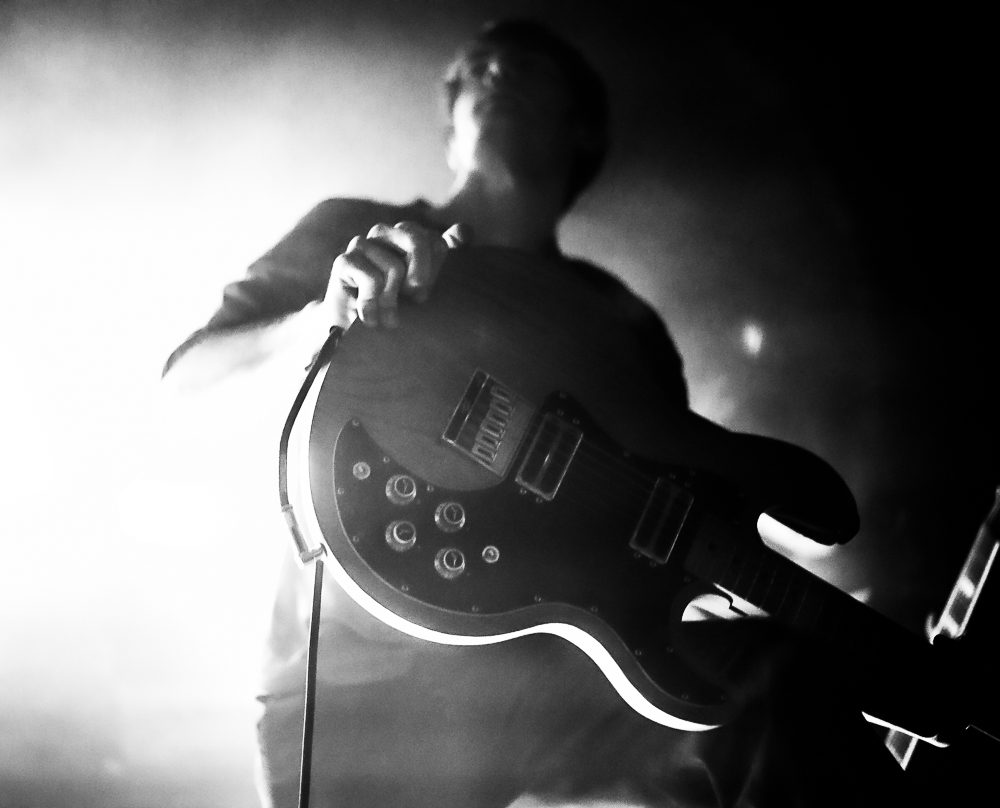 Born in the 80s, grew up with the 90s and confused by the millennial generation, I am Peter, more commonly known as Fraggle (long story, don't ask, details are a little hazy!)
With a degree in biochemistry, an ever growing guitar collection and a job handling medication, things are far different to how I expected them to have turned out, but the one thing which hasn't changed is how important music is in my life—it is one of my main passions, be it playing it, listening to it or attending it and experiencing it in the live setting (the way it is meant to be).
Blessed with a 'proper punk/metal spirit' (quote from Kailas), you will often encounter me at gigs or festivals with a beer firmly clutched in one hand and shirt in the other… Or these days, a pen and notepad too, maybe a camera if needed.