[dropcap style="fontsize:100px;color:#992211;"]C
[/dropcap]
AMA Gallery of Iranian art presents an exhibition of photographs by seven prestigious Iranian film directors. 
Time Lapse features the work of Cannes Film Festival award-winning directors Jafar Panahi and Abbas Kiarostami, pioneering writer and filmmaker Ebrahim Golestan, the first Iranian photographer Mirza Ebrahim Khan Akkas Bashi, Cannes Film Festival award nominee Nasser Taghvai, award-winning documentary maker Kamran Shirdel, and San Sebastian International Film Festival award-winning director Majid Barzegar.
Director Jafar Panahi, associated with the Iranian new wave movement, won the Caméra d'Or at the 1995 Cannes Film Festival for his film The White Balloon, the first major award won by an Iranian film at Cannes. Panahi made headlines recently as he was unable to attend Cannes after having been placed under house arrest and given a 20-year ban on speaking to the media or directing any films. In spite of this, the director has managed to secretly shoot several films, including Closed Curtain,which was smuggled to Cannes in a USB drive hidden inside a cake. 
Ebrahim Golestan, whose career spans over half a century is considered as a pioneer of Iranian film and literature, and is known particularly for his relationship with controversial Iranian poet Forough Farrokhzad. Now 94 and living in Sussex, UK, Golestan has recently given a rare interview, describing his former lover as the "Shakespeare of modern Iran".
Also of note is Qajar-era photographer, Mirza Ebrahim Khan Akkas Bashi, who was responsible for bringing photography to Persia and was the official photographer to the Shah. A photo dating back over 100 years from Akkas Bashi will be on display during the exhibition.
The exhibition will be on display in CAMA's galleries in London and Tehran. The Tehran show runs from Friday 22 June until Monday 3 July 2018 and the London show will be open from Thursday 2 August until Tuesday 2 October 2018.
CAMA Gallery aims to be a leading force in the growth and expansion of the art industry in Iran and the Middle East and the only gallery in London to showcase exclusively Iranian art. CAMA presents all genres of Modern and Contemporary Iranian art in international exhibitions, online, and now their London gallery, and offers contemporary artists exposure and global recognition. 
CAMA Tehran: No. 44, 10th Golestan, Pasdaran St 
CAMA London: 19 Dacre Street, London, SW1H 0DJ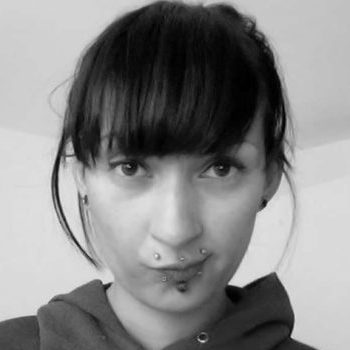 Naila Scargill is the publisher and editor of horror journal Exquisite Terror. Holding a broad editorial background, she has worked with an eclectic variety of content, ranging from film and the counterculture, to political news and finance.