[dropcap style="font-size:100px; color:#992211;"]B[/dropcap]rother and Bones packed out the 100 Club for a memorable performance of  acoustic brushed anthemic rock.
Scribes big and small jotted notes in the dark as they were jostled by pretty female fans rushing forward to beam full chested from the front.
With a mixture of rock rebellion, huge choruses, percussion and pounding beat, there's a lot to recommend Brother and Bones from the start. The well crafted songs have a radio-friendly festival polish that one imagines already has the bookers' ledgers pencilled and, if this evening was anything to go by, they have the ability to whip the crowd into that dancing singalong frenzy that marks the next big things.
Those familiar with their EPs will be happy to hear that the soaring vocals and musicianship are reproduced wonderfully live and familiar songs are given a unique twist, with instrumental sections elongated to incorporate more jams and to let each of the members shine.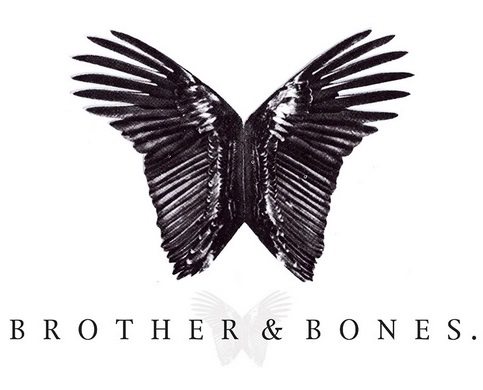 Of particular note are bass player Alex Karban and guitarist James Willard, whose interlocking rhythm focussed melody exquisitly bridges the gap between vocalist Rich Thomas' flexible guitar playing, and the twin pounding of drummers Yiannis Sachinis and Robin Howell-Sprent.
It's a mixture that really works, and if the critical fraternity aren't as fond of the music at the Mumford end of the spectrum then there's plenty to appeal to most listeners. Where one can't imagine Brother and Bones will ever thaw the hearts of critics in their towers of jade, smoke and mirrors across the land, Brother and Bones are winning hearts amongst the people that need good music the most.
Peaking with waves of applause and cut with shouts for more, jostling fans sang their favourite choruses out onto the street.
Though the club shut its doors, the music opened the evening.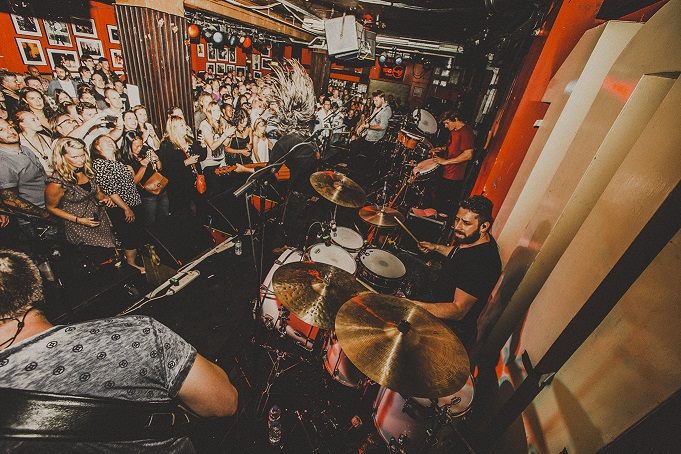 Matt Holloway Photography
Reviewed gig took place on September 17th.
Brother and Bones appear live again tonight, October 1st at The 100 Club. London