[dropcap style="font-size:100px; color:#992211;"]T[/dropcap]rebuchet puts its shoulder to the rusty mechanism on top of its dark tower and aims the ever-and-all seeing eye away from London for a moment.
---
The inaugural Bring To Light event presented by Supersonic Festival shall commence this weekend (25-27 October) at the recently launched, new Library of Birmingham. With an array of adventurous music, and a wealth of art installations, workshops and classes, sculptures, and of course, literary treasures to discover, Capsule have created a new blueprint for libraries as public spaces in the 21st Century, bringing communities together to discover so much more!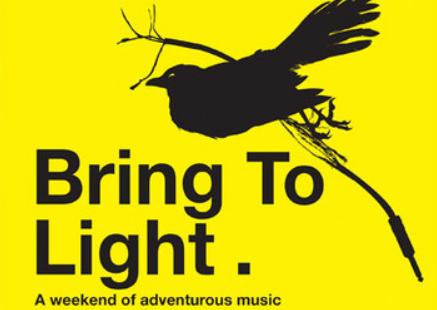 Recently announced, Evil Blizzard shall join a wide variety of artists including visual artist turned sonic performer Dinos Chapman visualising the acclaimed Luftbobler, South Africa's high-speed dance phenomenon, Shangaan Electro (who will also be hosting a dance workshop over the weekend), Clipping, who's music making arrives at the intersection of gangster rap, music concrete and harsh noise, Sarah Angliss' peculiary uncanny ensemble of strange automata and the 'brain pulse music' of Masaki Batoh.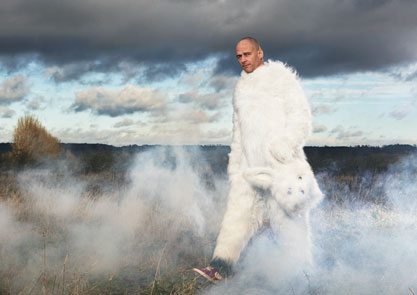 Acclaimed post-metallers Deafheaven will also perform at Bring To Light, and if you have a penchant for gnarly black metal and sludge then Birmingham's chief oppressors, Hordes will appeal. Having performed at Supersonic Festival previously with his other bands, Laurence Hunt (Pram/Modified Toy Orchestra) will be performing solo, crafting electronic soundscapes that venture into realms of free jazz and improv, also performing is the captivating songwriter Josephine Foster, and equally beguiling story teller, Richard Dawson.
Bring To Light also welcomes the electronics of Delia Darlings who shall honour the legacy of the late great Delia Derbyshire (one of the pioneers of electronic and experimental music in UK in the 1960s) as well as the unique and confrontational sounds of Sleaford Mods, whilst Robedoor shall twist minds with their blackened drone. Also playing at Bring To Light are Kogumaza who marry the hypnotic pulse of Lungfish and the thick gloop of Master Of Reality-era Sabbath to produce their own form of modern psychedelia, and High Wolf, who shall open a mental and synaesthetic window with his equatorial electronic psychedelia.
Finally, in place of Zomes who were forced to cancel all UK/European shows, are the home-grown Grumbling Fur. The two talented players who make up the duo (Daniel O Sullivan and Alexander Tucker) are no strangers to Capsule, having played Supersonic Festival regularly in previous years, under various guises. As Grumbling Fur, they will be supporting their new album of transcendant and utterly powerful music.
Here is a reminder of the day ticketing info and line ups, it is not too late to purchase tickets:
Friday 25th October
£15
Rainbow Warehouse
Shangaan Electro
Dinos Chapman
Deafheaven
Sleaford Mods
Hordes
What else can you do?
Shangaan Electro dance workshops – FREE http://www.capsule.org.uk/2013/08/08/shangaan-electro-dance-workshops-get-involved/
Saturday 26th October
£20
Library of Birmingham
Josephine Foster
Robedoor
High Wolf
Kogumaza
Richard Dawson
Grumbling Fur (replacing Zomes)
What else can you do?
Box of Light – Mirror Mirror Lantern Workshops -create your own lantern slides and experiment with colour projection FREE
Box of Light – Optical Toy Workshops – FREE
Box of Light short films – FREE
Box of Light – Projecteo – Designer Benjamin Redford will be giving a talk about his ingenious miniature slide projector FREE
Big sounds for little people returns – Kids Gigs act as an introduction to experimental music for children and their families. Ideally suited for the under 7s, the Kids Gigs are a fantastic opportunity to show children the beauty of live music.
On Saturday, Richard Dawson, singer and storyteller from Newcastle will be performing for the kids. There are few performers quite like him, from the serial between-song belly laughs he induces to his unique and playful guitar style and raw, soaring voice. This event will take place in the Symphony Hall (next door to the Library) and is also free.
Sunday 27th October
£15
Library of Birmingham
Masaki Batoh
Clipping
Evil Blizzard
Sarah Angliss
The Delia Darlings
Laurence Hunt
What else can you do?
Box of Light – Mirror Mirror Lantern Workshops – create your own lantern slides and experiment with colour projection FREE
Visit the Capsule website for ticketing info
.
The aim of art is to represent not the outward appearance of things, but their inward significance. – Aristotle