[dropcap style="font-size:100px; color:#992211;"]H[/dropcap]ere's a bloody unmissable leg-up to the world of leather-lined private jets, personal-model guitars and unbrowned M&Ms.
Bloodstock, the undeniably primo metal event of any UK summer, is offering a spot on the festival bill for the most impressive bands in its Metal 2 The Masses competition.
Trebuchet salutes you, denizens of the down-tune (and suggests avoiding Smoke on the Water, Paranoid, the slow intro to Stairway to Heaven or the riff from Smells Like Teen Spirit/More Than A Feeling for your entry).
---
We're proud to announce that we've teamed up with the brewers of our favourite ale, as we host the HOBGOBLIN Newblood Stage and offer up a raft of options for you to get your band to Bloodstock.
Focused on Unsigned and Self Signed bands we'll be looking at acts from both the UK and abroad through either The Metal 2 The Masses, Video Uploads or good old fashioned CD submissions … yep remember them?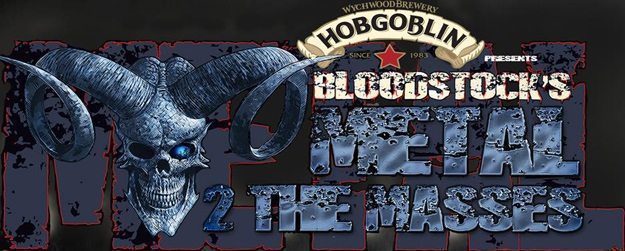 HOBGOBLIN WORLDWIDE VIDEO UPLOAD
Hobgoblin will be opening up the search worldwide via http://www.Wychwood.co.uk/ , inviting acts to submit their videos online from mid January 2015.  Fans can vote for their favourite act, with the winner bagging the coveted slot on the Newblood stage.  In exchange for their vote, participants also win the chance to take home a whole host of music-related prizes via an 'instant win' competition.
METAL 2 THE MASSES
Bands can apply directly to local promoters who are running showcase events up and down the UK – these could also win you a further slot on the Sophie Stage 2016 along with slots at Wacken (Ger), Metaldays (Slov) and a raft of other additional prizes.
This scheme is focused on UK acts and full details can be found on the website, but to beat the rush these are some of the Promoters running events in their regions.
 If none of these regions suit and you feel a venue closer to you may be willing to host the events, then please email us their details and we will contact them.
BEDFORDSHIRE – THE CASTLE TAVERN – castle.tavern@Hotmail.co.uk  – 07584 165637
BELFAST – VOODOO BAR – the_distortion_project@hotmail.com – 07779729547
BIRMINGHAM – THE ROADHOUSE – prok@theroadhousebirmingham.com – 0121 2462273
BRISTOL – THE FLEECE – terry@wavepromotion.co.uk – 07874263408
BRIGHTON – THE GREEN DOOR STORE – mark764wood@googlemail.com  – 07972 569961
BURNLEY – SANCTUARY ROCK BAR – Meridian_2011@yahoo.co.uk – 07795490649
CREWE – THE BOX – events@theboxcrewe.com – 01270 257398
DEVON & CORNWALL – EXETER /FALMOUTH & PLYMOUTH – nazgulagency@gmail.com  – 07851 951431
EAST ANGLIA – THE NORWICH BRICKMAKERS – NorwichM2TM@gmail.com – 07891 001578 or 07946 649859
GLASGOW – IVORY BLACKS –  ivoryblacksglasgow@googlemail.com – 07538463752 OR 0141 2484114
LIVERPOOL – THE LOMAX – h34d84n63r@gmail.com – 07477 669591
LONDON – PURPLE TURTLE – m2tmlondon@yahoo.co.uk – 07869 249706
MANCHESTER – GRAND CENTRAL – gc@mwaweb.com – 07922 942898
NORTHAMPTON –THE ZOMBIE HUT-  Deadsetmanagement@gmail.com – 07975738996
NOTTINGHAM – THE INTAKE CLUB – phil@theintake.co.uk  – 01623 624437
OXFORD – THE BULLINGDON – sarah@blackbulletlive.com – 07535407436 or 01491 613043
READING – FACEBAR – xlmusicpromotions@gmail.com or ivoredwards1982@gmail.com –07810 014725
SELBY – THE VENUE  – ian@websorted.co.uk  – 07967 088658 OR 01575 707998
SOUTH WALES – FUEL ROCK BAR – m2tmwales@gmail.com  – 07906228499
WOLVERHAMPTON –FIXXION WAREHOUSE – m2tm@fixxionwhp.com – 07743454017 or 07581438565
EURO AND SCANDINAVIA – METAL 2 THE MASSES
The following promoters are running events in their regions that could see your band playing at Bloodstock (Additional Wacken slot not included)
NORWAY – sandes.rockeklubb@gmail.com – 004795 817277
ROMANIA – sandor.a.florin@gmail.com  –
REP OF IRELAND – Bloodstockireland@gmail.com  – 00353857806115
Please note more Promoters / Venue details will be coming on board all the time so check the website. If you have a venue in your region/country that would be interested in running events then please email simon@bloodstock.uk.com
CD SUBMISSIONS
If you are a signed to a label or self release act wishing to apply for the Newblood Stage (but not via the M2TM), then please send CD's and Biogs to the following address.  This is open to bands both European and Worldwide ….
Bloodstock Open Air – Newblood
c/o Simon Hall
80 Capmartin Road
Radford
Coventry
CV6 3FX
BLOODSTOCK will be held at Catton Park, Derbyshire on 6th-9th August 2015.  Keep up to date with the very latest info on BLOODSTOCK's official sites at www.facebook.com/bloodstock and www.bloodstock.uk.com.
LIMITED 'EARLY BIRD' TICKETS NOW ON SALE
Early bird weekend tickets with camping are on sale now, priced at just £120 (plus booking fee).  Campervan pitches are also already on sale and these move very quickly, so pick yours up ASAP to avoid disappointment. Offer closes 15th December 2014.
 line up so far
Ronnie James Dio stage
ROB ZOMBIE, TRIVIUM,  WITHIN TEMPTATION
OPETH, SABATON SEPULTURA, CANNIBAL CORPSE, IHSAHN, ORANGE GOBLIN DEATH TA, NUCLEAR ASSAULT, 1349, DARK ANGEL, ARMORED SAINT BELPHEGOR, OVERKILL, ENSIFERUM, AGALLOCH,
 Pick up your Bloodstock 'Early Bird' tickets or call our 24 hour ticket hotline on 0871 230 5584
 6th to 9th August 2015
CATTON PARK, WALTON ON TRENT, DERBYSHIRE, DE12 8LN
 Join us on FACEBOOK, follow us on TWITTER,  why not ask the organisers questions on the Bloodstock FORUM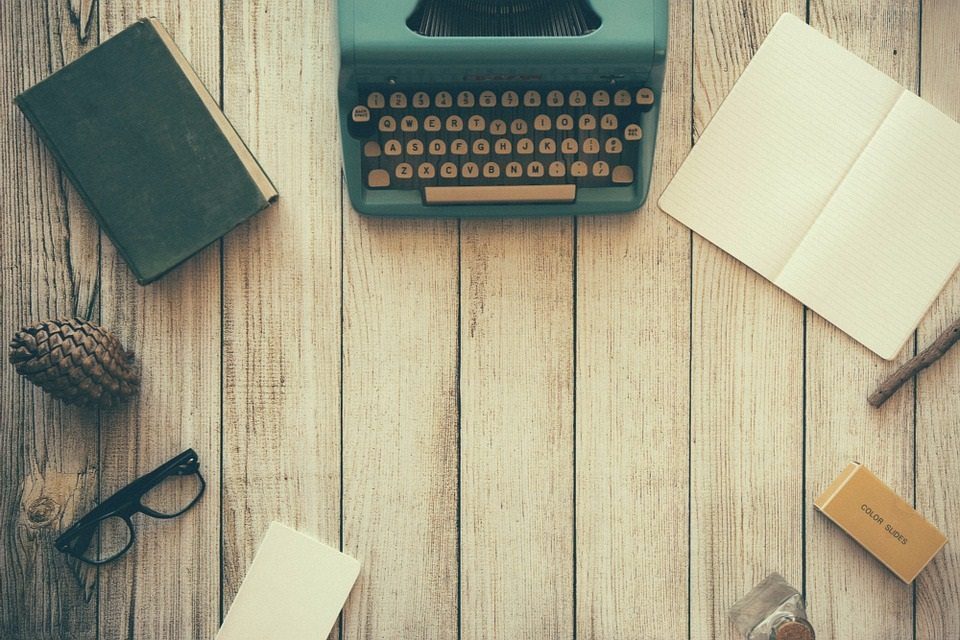 The aim of art is to represent not the outward appearance of things, but their inward significance. – Aristotle