Asia-Art-Activism present Till We Meet Again IRL, a digital programme curated through a process of emergent collective dreaming about how we might arise together through global anxieties due to the pandemic, worldwide political and civil unrest, and re-invent globalised and capitalist-driven relational structures that have proven dysfunctional and untenable.
With the support of the Bagri Foundation, Till We Meet Again IRL shares a programme of online exhibitions, performances, reading sessions, workshops, live conversations, audio broadcasts, and a collection of videos with four suggested screening pathways.
Highlights include:

• Towards All & Nothing (in reflection), an archive and performance documentation exhibition by Bettina Fung
• From the Floor to…, an experimental photographic exhibition exploring portraiture, representation and mental health by Caroline Gervay
• In Virtual Return We (can't) Dehaunt, an anthropological VR and video work exploring dislocation and childhood homes by Yarli Allison
• Participatory food, cooking and stories exchange workshop, A Picnic In Apart, by Quek Jia Qi
• Online screening programme with 10 films by transnational artists from the UK, Philippines, Singapore, Vietnam, Hong Kong, China, Japan, and Los Angeles
Co-curator Annie Jael Kwan said, "Is it still 'home' if it is unfamiliar? Is it 'meaningful' if it is temporary and changing? Earlier this year I was unexpectedly stuck halfway across the world in Tokyo when the pandemic caused flight cancellations and global restrictions on travel. Being 'exiled' while experiencing the unfolding events and the anxieties of the previous months, raised many questions of where I felt secure, cared for, what I missed, and made me question what a sustainable and fulfilling mode of working and living might look like. The reconfiguring of spatial and temporal realities was significant – it affected how I have come to understand a new distance and connection, time and healing, kinship, and solidarity. With this opportunity to rest, recognise, and reset, I wish to rethink where I situate my attention and energy, and how I intend to take responsibility."
Till We Meet Again IRL from Asia-Art-Activism runs until 29 November
Featured image: still from Above*About~Across: Diasporic Hyperrealities panel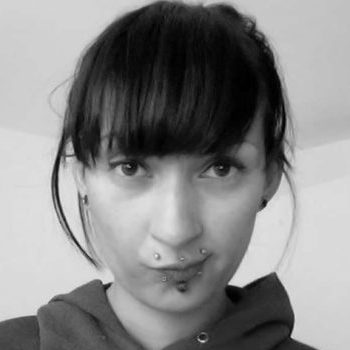 Naila Scargill is the publisher and editor of horror journal Exquisite Terror. Holding a broad editorial background, she has worked with an eclectic variety of content, ranging from film and the counterculture, to political news and finance.