It's not hard to forget that right now, all eyes are focused on London, courtesy of some overhyped sporting contest commissioned by Seb Coe, lasting a two week period.
There was no way of avoiding any Olympic related material anywhere on the journey to Camden. Even in the venue itself, there's the swimming event taking place on the big screen. Thankfully for at least an hour, all attention was briefly shifted for some live music.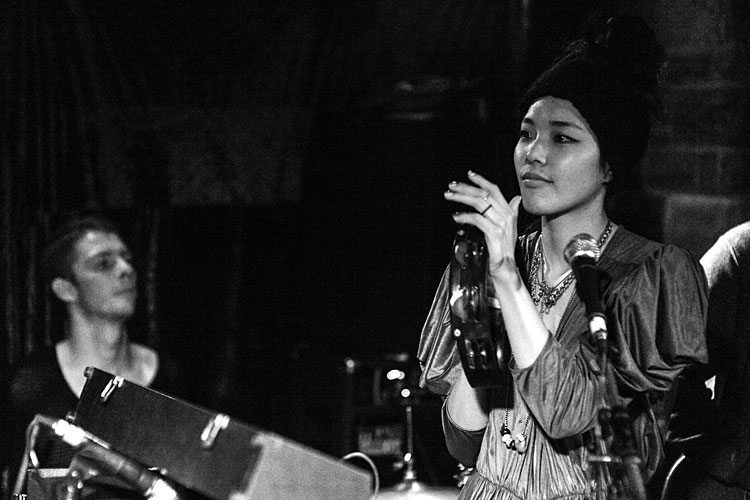 On stage first was a young upcoming four piece, Bank Of Joy. Although still very much in the early stages of their career, there are elements that have widespread appeal. Their sound compromises of mainly lo-fi influenced indie rock akin to the likes of Pavement and latter day Blur, whilst trading off between male and female vocals.
Because of the club night's bizarre pre-requisites, each band are forced to play a Weezer cover. Their choice was "Photograph" off 2001's Green Album, which they were polite enough to apologise if they had offended Weezer fans in the audience! Look out for these.
Headlining the night's shindig was London five-piece Arrows Of Love. Notably, the band had the opportunity to open up for recently reformed psychosis-rock act Eighties Matchbox B-Line Disaster, and have since received some warm praise from various outlets (namely Artrocker who awarded their latest single five stars).
They opened their set with their recent single "Honey", recalling slick grungey tones with a bit of punk rock added, in the same vein as a band like Mudhoney. Throughout the rest of their set, they showcased plenty of "riffy" tracks readymade for an album release, whilst also containing a few melodic parts, although at one stage they were heckled apparently for being too quiet for their own good!
For their Weezer cover, they went for the opening track off the highly-acclaimed Pinkerton, "Tired Of Sex". But considering the shoddy PA the venue was occupying, it was disappointingly hard to make out what they were playing. The band does have the potential to put out a killer album, but with a great production and well-written tunes, may just be the key ingredient to increase their status, without falling to the wayside in a short period of time (see Japanese Voyeurs for further evidence!). Overall, a respectable and raucous performance!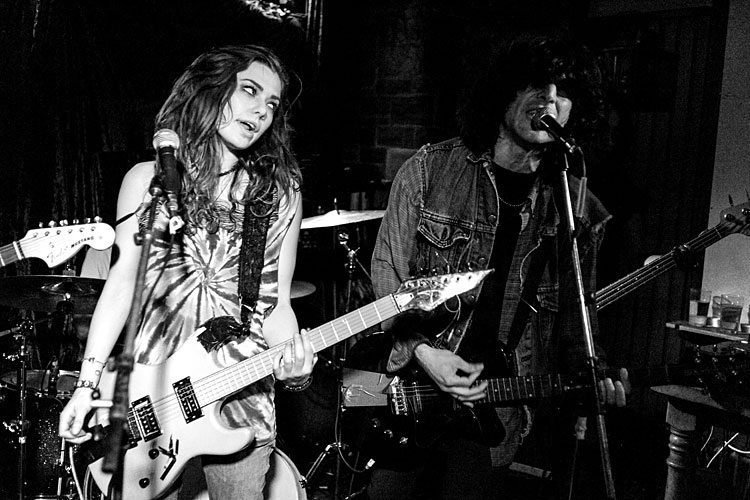 Photos: Wildblanket
[stumble]
Arrows Of Love + Bank Of Joy performed at the Camden Wheelbarrow.