[dropcap style="font-size:100px;color:#992211;"]A[/dropcap]
rt crime
has a certain sex appeal, but it also has a dark side. While most people just think of the glamorous, headline-grabbing museum heists, there are in fact tens of thousands of reported art thefts per year, not to mention the fearsome problem of looted antiquities. The looting and destruction of cultural heritage by ISIS has gotten the world's attention, but the problem goes far beyond that. An earlier plan for the 9/11 attack imagined selling looted antiquities in order to buy airplanes to crash into buildings. It is not just the art that is at stake.
A Kickstarter project seeks to raise funds to provide scholarships to students and professionals from ICOM Red List countries, nations where cultural heritage is at particularly high risk of being stolen, looted and destroyed. Those who receive them will be trained as part of the ARCA Postgraduate Programme in Art Crime and Cultural Heritage Protection. This unique programme, the first in the world to establish the interdisciplinary study of art crime, runs every summer in Italy. The campaign also supports the publication of a series of books to be released by ARCA on the sexy (but serious) subject of art crime.
ARCA (Association for Research into Crimes against Art) was founded in 2009 as an international, nongovernmental organisation that works to promote scholarly research in the study of art crime and cultural heritage protection. The first organisation of its type, ARCA seeks to identify emerging and under-examined trends related to the study of art crime and to develop strategies that advocate for the responsible stewardship of our collective artistic and archaeological heritage. ARCA recently ran a training programme with UNESCO in Beirut, and has collaborated with major institutions from The Courtauld to ICOM, from the Carabinieri to Scotland Yard, and from the V&A to the Van Gogh Museum. 
Visit the Kickstarter page with details of rewards here. For further information on ARCA visit their website here.
Image: Journal of Art Crime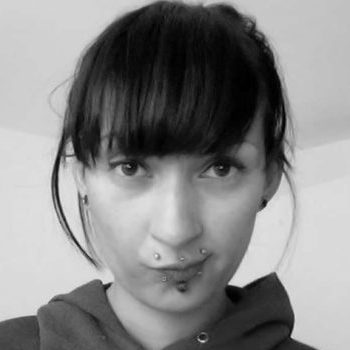 Naila Scargill is the publisher and editor of horror journal Exquisite Terror. Holding a broad editorial background, she has worked with an eclectic variety of content, ranging from film and the counterculture, to political news and finance.