[dropcap style="font-size:100px; color:#992211;"]A[/dropcap]n Endless Sporadic is an instrumental project from composer and multi-instrumentalist Zach Kamins.
On the album Magic Machine, he's joined by guests including Dream Theater keyboard player Jordan Rudess and The Flower Kings guitarist Roine Stolt, with instrumentation going beyond standard rock and orchestral equipment to include such things as hand-hammered lasagne trays.
The opener "Agile Descent" sets the tone. It starts with moody film-score atmospherics including violin and brass, then switches to jazz-fusion electric piano, before exploding into guitar-driven prog-metal. It goes on like that, a splendidly bonkers record blending modern jazz, metal and symphonic rock with occasional hints of spaghetti western soundtracks and even Bavarian oompah music. Like the late, great Frank Zappa at his most inventive, Kamins mixes disparate genres with gleeful abandon. You can sense the musicians enjoying themselves whilst making this record.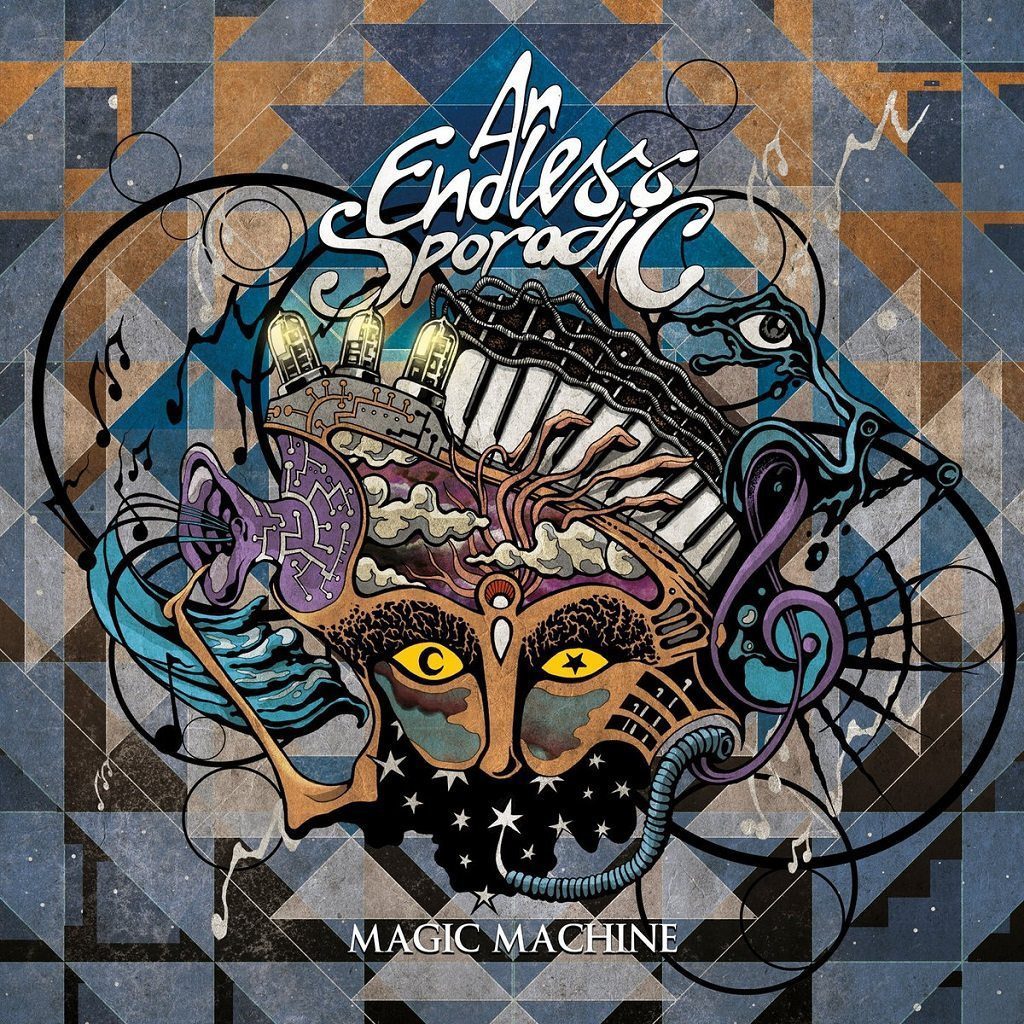 The music constantly twists and turns in unexpected directions, a reflective woodwind section or jazz piano run will lead into a spiralling metal riff, then to something else entirely. Often the first few bars give little indication of what's to follow, a full orchestra on the intro can lead into a jagged prog-metal power-trio number, until it takes off on yet another tangent later on. But despite the undoubted virtuosity of the musicians involved, the complex, swirling kaleidoscopic arrangements emphasise composition over soloing.
One standout is "The Assembly" towards the end of the album, with its main theme first played on brass (including tuba for bass). After some swelling strings the main theme returns, but this time played on metal guitars.
Titles like "Agile Descent", "Galactic Tactic" and "Impulse II" imply a science-fiction theme, and "Sky Run", "The Departure" and "Through the Fog" imply a picaresque journey. The whole thing could be the soundtrack for an imaginary space opera adventure, and the ever-changing music certainly takes you on an exhilarating journey through many musical moods and styles.
[button link="http://www.anendlesssporadic.com/" newwindow="yes"] Available Now from An Endless Sporadic Homepage[/button]