While wandering around my first ever festival, Reading 1989, I came across a stall selling a selection of badges, one of which portrayed a Confederate flag.
Having a poster of James Dean blue-tacked to my bedroom wall as I did and having seen it in the background of other Dean posters, I had assumed that it was simply a sign of American teenage rebellion. Naively unaware of the racial significance, I considered purchasing the badge, which I thought would look pretty goddamn rock 'n' roll on my jacket and thus advance my social standing at sixth-form college, but decided against it in order to preserve the meagre remains of my pocket money for cider and veggie burgers. Later that day during his set Billy Bragg denounced such stallholders for selling symbols of slavery. Never have I been so glad to have not bought a badge.
symbols of slavery
Over two decades on, I find myself surrounded by stalls not only selling but also flying Confederate flags at the Americana International Festival, which takes place annually at The County Showground (even that sounds American!) near Newark, Nottinghamshire. It markets itself as an American lifestyle event, combining country and rockabilly music with classic cars. Of course if your concept of American life involves Public Enemy, Andy Warhol and Woody Allen, this festival won't appeal to you, but if your idea of the American Dream consists of hot rods, leather waistcoats and banjos, then you'll be in your element.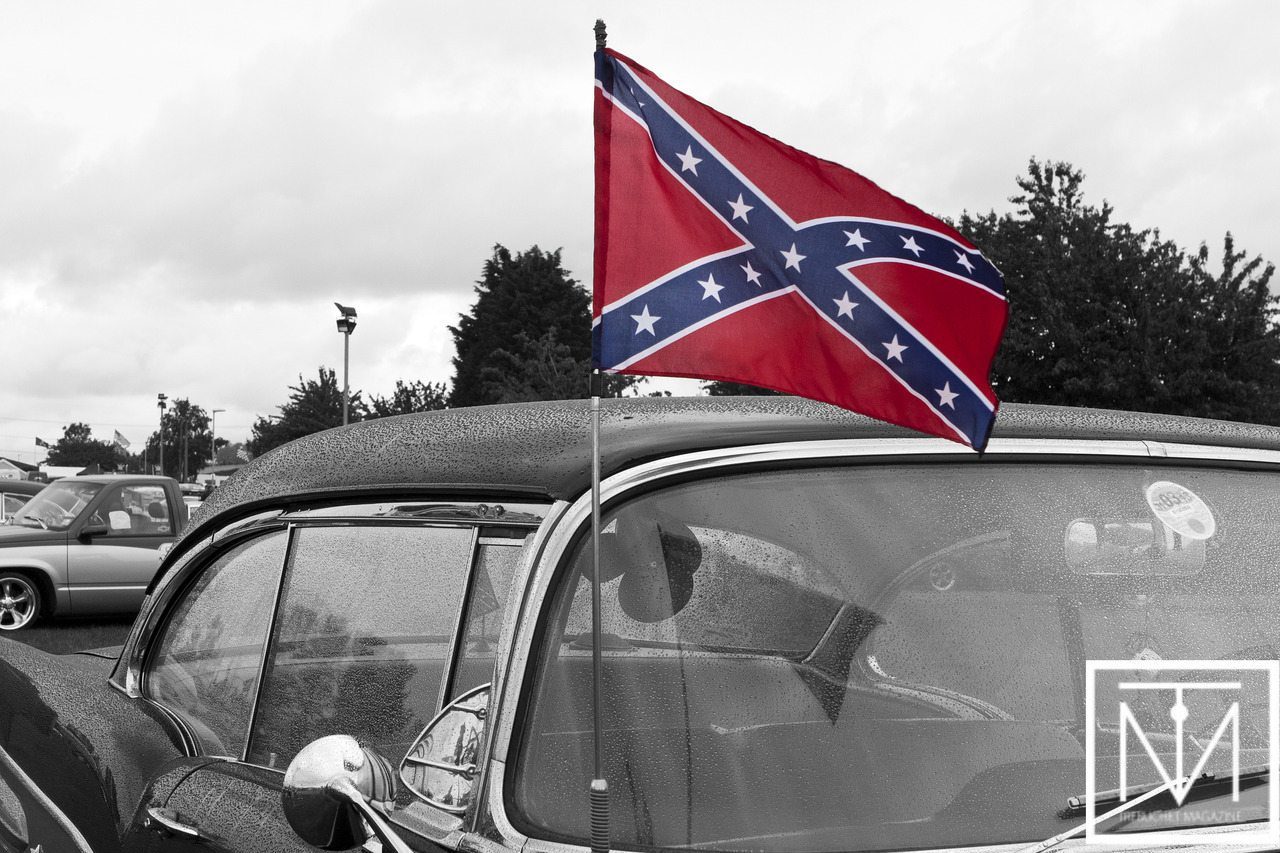 To be fair, it wasn't all about rednecks, as there were Native American dancers performing, but there was a proliferation of bearded men who wouldn't have looked out of place on Ice Road Truckers, including some in Hells Angels jackets, and women in cowboy boots dragging along dogs with Stars and Stripes flags tied over their collars.
Despite having watched Wild At Heart and Cry Baby far too many times and harbouring a secret fantasy to murder my boss, flee the country and take a road trip across the States, I know very little about classic cars; in fact I would be hard pressed to distinguish a Chevy from a Thunderbird. As we arrived, my first comment to our photographer was, "Ooh look, there's a cowboy driving a batmobile!" Fortunately nobody overheard. Although as a non- driver I didn't expect to have much interest in that aspect of the festival, it was surprisingly enjoyable to wander around fields looking at the immaculately kept vehicles with their shiny hubcaps and peering though the windows at the dials and old steering wheels.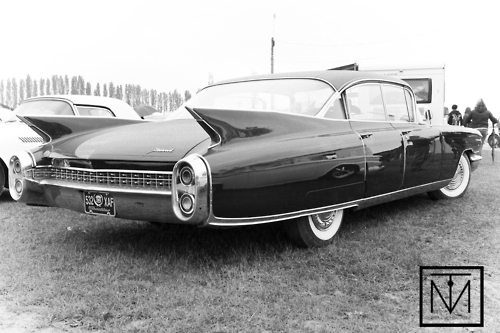 There is undoubtedly a certain romance to being in physical proximity to those much-cherished machines from a simpler era and I was thrilled when one car owner allowed me to sit in his open-top cherry red car to pose for a photograph. In addition to the classic cars, there was no shortage of Harley Davidsons and huge trucks.
Of the two outdoor stages, the main stage was predominately country music whereas a smaller stage catered for those of a rockabilly persuasion. The latter, visually a middle-aged Grease, a field full of men with Brylcreemed quiffs and women wearing polka dot frocks, had a dancing area in front of the stage where a number of couples showed off their jive moves and was surrounded by stalls offering petticoat skirts and second hand bowling skittles.
most people had brought camping chairs and some were doing crosswords
Later at the main stage, when country legend and one-time teen idol George Hamilton IV sang a song about the rising price of car fuel ("Gasoline" – a parody of his 1960s hit, "Abilene") and one about kissing and petting girls behind the barn which apparently nearly got him excluded from high school in the late 1950s, sadly not only was nobody dancing but very few of the audience were even standing; most people had brought camping chairs and some were doing crosswords rather than watching the performance.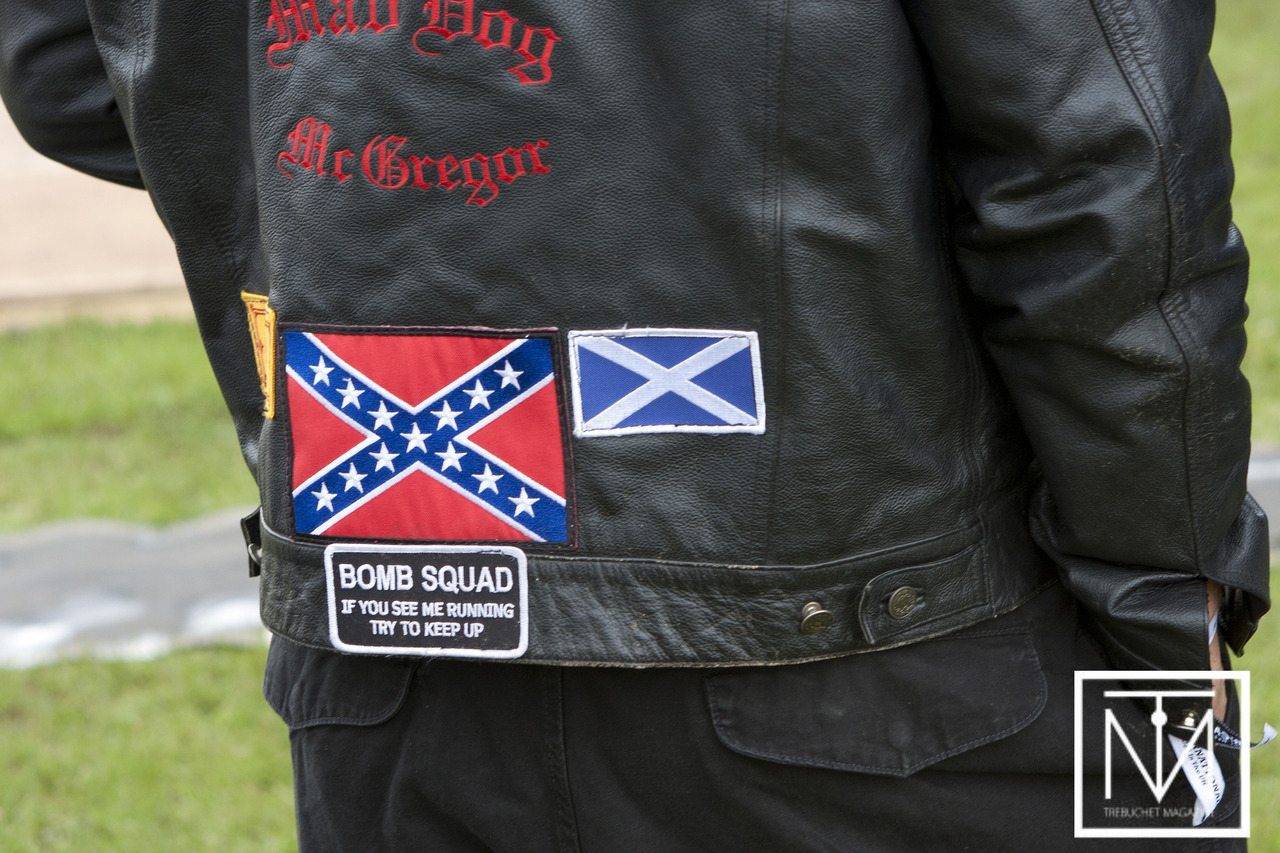 Although there were a number of children running around, the average age of punters was significantly higher than at your average festival. Several were making their way around the festival site in mobility scooters, but my hope that they would be participating in a geriatric drag race later were cruelly dashed.
The heavens opened and I ducked for cover in a building housing another stage with a small bar on trestle tables at the back, community centre style. I had the good fortune to have stumbled across one of the best young bands I have seen in some time. The Sandiagos, a local rockabilly band consisting of Luke and Tom on guitar, Laura on double bass and Jake on drums, are remarkably competent musicians for those so young, particularly the two guitarists.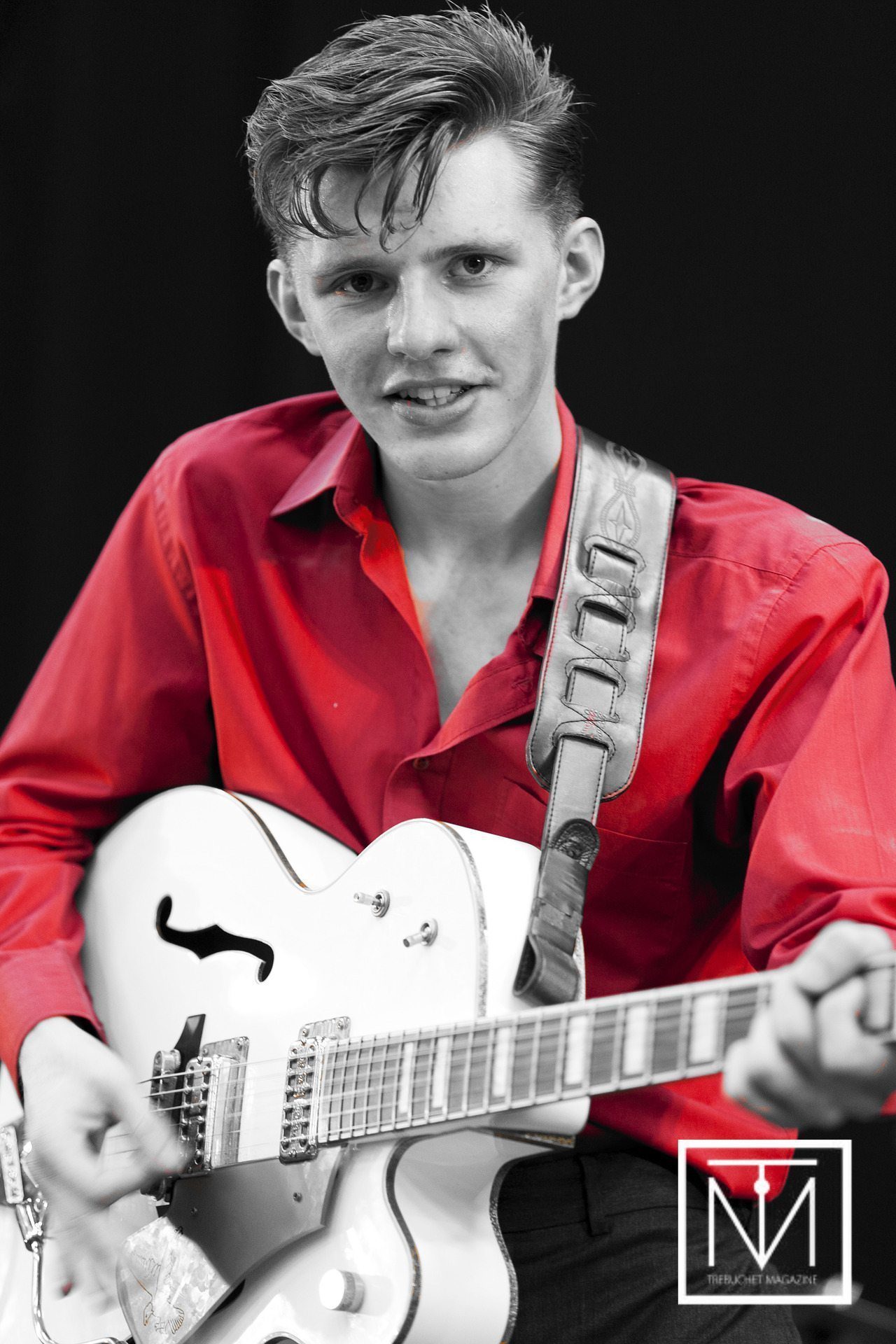 Luke sang most of the songs and carried out his vocals duties with enthusiasm and flair, but Tom and Laura are also lead singer material. I was particularly impressed by their version of Wanda Jackson's Mean Mean Man, sung by Laura, and would have liked to have heard more of her vocals during the set. Definitely a band to watch out for in the future.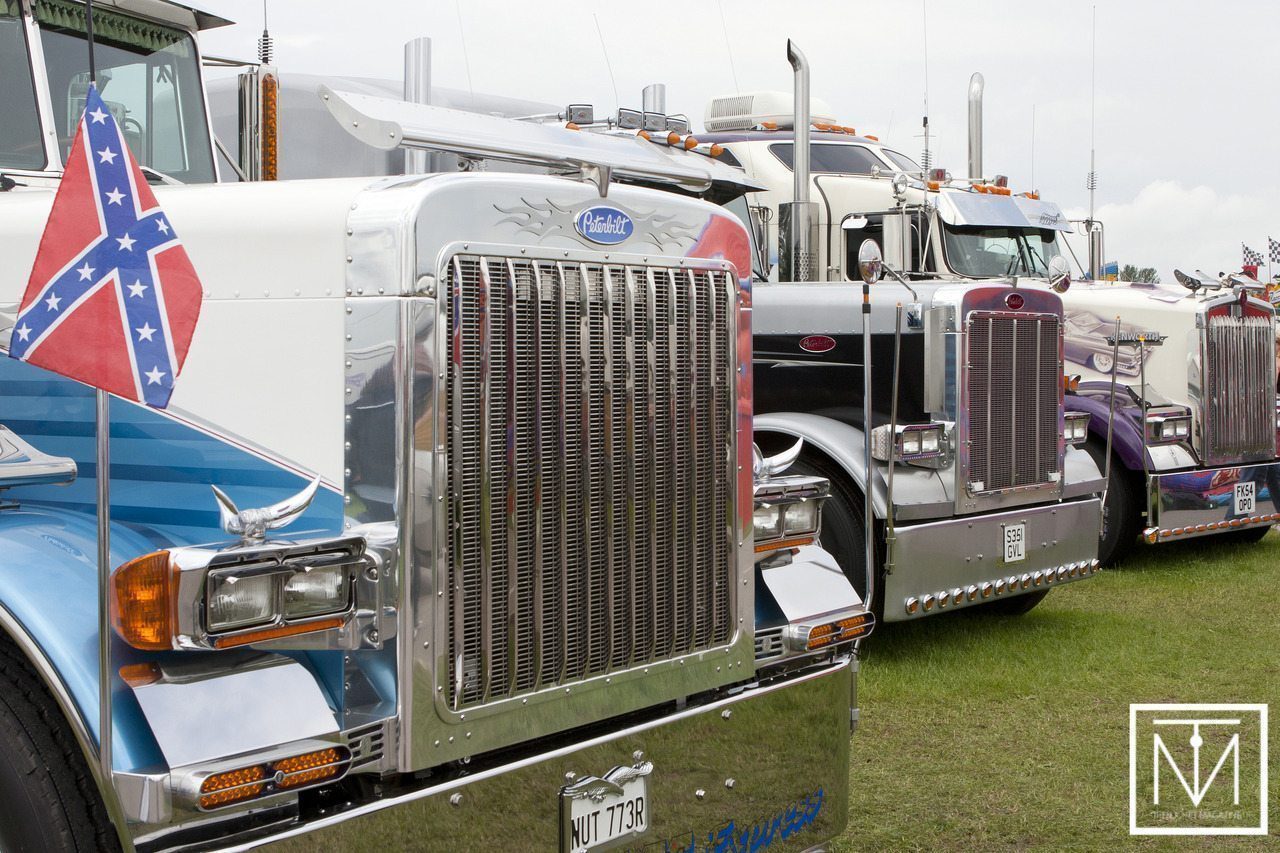 The line-up over the weekend included some big name country and rock 'n' roll artists, including Levi Dexter, Ray Campi, Mary Jean Lewis, Confederate Railroad and George Hamilton V. I was pleased to see that the Fabulous Teddys, a band including former members of my childhood favourites Showaddywaddy, were headlining the main stage. In addition to the bands and automobiles, other attractions included line dancing and a burlesque show.
Perhaps the atmosphere was more vibrant on Friday and Saturday, but attending as I did just for the Sunday, at times it felt as if the festival was winding down. There was a funfair, but it was pretty small – there were dodgem cars and a few other rides, including a children's ride playing Dixie music, but sadly no Waltzers. You could buy ice cream and, curiously but pleasingly, Welshcakes, but no candy floss.
inadvertently captured the essence of space and open possibilities of the Western Frontier
The geographical spacing of the stalls felt somewhat spread out and sparse in areas, although maybe this inadvertently captured the essence of space and open possibilities of the Western Frontier. Apparently there had been some problems with security resulting in intimidation and thefts earlier in the weekend that led to some stallholders packing up and going home. I won't comment further on that as the atmosphere I experienced was friendly throughout and I did not witness any trouble whatsoever. In fact I wasn't aware of any problems until I read the internet discussion after returning home.
The Americana International Festival does succeed in capturing a certain aspect of the American lifestyle, perhaps more perceived than real and it is an entertaining experience, not just for the music and cars but also for people watching as the event sure attracts some characters. I felt that a day was sufficiently long to take it all in but if American motors, country and rock 'n' roll float your swing boat, then a weekend at this festival will indulge those interests. It is noteworthy however, that in a festival celebrating the culture of a nation with a black president, I saw only one black person during the entire day.
The American lifestyle to which I aspire is not the clichéd image of Confederate flags and cowboys, but the truly rebellious spirit of the civil rights movement, the Black Panthers, the Stonewall riots, the counterculture, the anti-war protesters and Occupy Wall Street.
All photos: Carl Byron Batson