[dropcap style="font-size:100px;color:#992211;"]W[/dropcap]e are often, with good reason bitterly critical of American politics, but to balance that when there is something genuinely positive to get excited about it deserves attention. The election of the charismatic left wing activist Alexandria Ocasio-Cortez to congress is a wonderful victory which shows that America is not ready to be entirely consumed by Trump brand propaganda and Wall Street spin. We should ask could such things happen in the UK?
Alexandria Ocasio-Cortez a Puerto Rican native of the Bronx New York was often simply referred to as a Incumbent Joseph Crowley's 'opponent in the main stream press, not seen as important or known enough to warrant a name check,
"A Girl Has No Name: Headlines from the Political Patriarchy," she tweeted. In the tabloids and on some local television stations, she was, over and again, simply Rep. Joe Crowley's "primary opponent." CNN.COM 2018
Further insult was added to injury when Crowley failed to turn up to a debate stating that he had something else to do, which did him no favours and gained him the contestation of the New York Times; This kind of expectant attitude and ingrained overconfidence just received a beautiful dose of poetic justice in the form of Ocasio-Cortez who has embarrassed the political establishment.
Alexandria Ocasio-Cortez is exactly the kind

of political figure we need, both to counter Trumpian

methods in America and model activism in the UK,
Despite these frustrations Ocasio-Cortez ran a grass roots campaign which consumed her life and energy but has led to a major political upset. Crowley a heavy weight Democrat primed for a top job (leader of the house) with links to Wall Street and years of sitting pretty in the congress (last challenge 2004) was beaten by the 28yr old activist who had previously organised for Bernie Sanders and is a member of the Democratic Socialists of America; the win was decisive 57.5  to 42.5 and came despite Crowley's team dramatically outspending the challenger.
"This race is about people versus money.

We've got people, they've got money.

It's time we acknowledge that not

all Democrats are the same,"

Alexandria Ocasio-Cortez
A life long leftist and democrat Ocasio-Cortez supported herself through University studying a degree in economics and international relations in Boston by working as a waitress and bartender; later returning home to supplement her mothers income by working as a cleaner following the death of her father a small business owner. Ocasio-Cortez combined hardnosed determination with a genuine regard for underprivileged communities working from early on to promote an inspirational and transformative message,
"Returning to the Bronx after graduation, she began advocating improved childhood education and literacy, starting a children's book publishing company that sought to portray her home borough in a positive light," Vivian Wang, New York Times 2018
This solid sense of purpose and formative experiences in politics were built on in the Sanders Campaign where Ocasio-Cortez was able to hone her political methods. Ocasio-Cortez brings a renewed energy and authenticity to her role already challenging President Trumps immigration policy with a surprise visit to the Mexican boarder and drawing attention to the money involved in the misery,
"Every state needs to divest from ICE detention facilities now. Our government needs to do a full audit, and if we are providing any real estate leases to these facilities, if we are accepting any campaign contributions from these detention contractors, we have to divest," Alexandria Ocasio-Cortez speaking to ABC News 2018
Tweeting emotionally from the detention camps Ocasio-Cortez shows that she is not afraid to be right at the front line,
"The child detention camps are here – I confronted the border officers myself. Using their names, I told them exactly what they are responsible for. One of them made eye contact with me. I spoke directly to him. I saw his sense of guilt,"
These are shocking images and they are dividing again an already polarised American public, more images and more accounts like this challenge Trump's dismissal of the refugees as criminals. The hopeful energy, positive ethos and strong moral credentials combined with the against all odds narrative of the campaign have inspired many people already,
"This is a victory for the people over the powerful, for the grassroots over the establishment, for progressive Democrats over corporate Democrats. This is what happens when you give people a choice. They show up and they reject the status quo," Cynthia Nixon 2018
Reflecting on this we can only hope that her personal brand grows since this is sort of character it will take to topple the demagogue Trump and the boring technocrats and established business friendly democrats in her own party. This cant simply be a grass roots story with its finale in the Bronx it needs to become a national and international story uniting more and more of us who long for better leaders.
__________________________________________________
But in a stunning upset Tuesday night that ignited the New York and national political worlds, Ms. Ocasio-Cortez, a Bronx-born community organizer and member of the Democratic Socialists of America, defeated Representative Joseph Crowley, a 19-year incumbent and Queens political stalwart who had not faced a primary challenger in 14 years.
Mr. Crowley, who is twice Ms. Ocasio-Cortez's age, is the No. 4 Democrat in the House of Representatives and had been favoured to ascend to the speaker's lectern if Democrats retook the lower chamber this fall.
If Ms. Ocasio-Cortez defeats the Republican candidate, Anthony Pappas, in the predominantly Democratic district in November, she would dethrone Elise Stefanik, a Republican representative from upstate New York, as the youngest woman ever elected to Congress (Ms. Stefanik was 30 when she took office in 2015).
New York Times story here.
______________________________________________________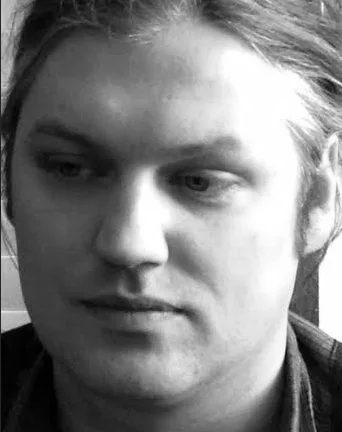 Michael Eden is an artist and researcher working in London and the south east, his artistic practice is concentrated on painting and he divides his time between this and lecturing in art history and contextual studies.