[dropcap style="font-size:100px;color:#992211;"]O[/dropcap]
pening next month, the Barbican presents a major new exhibition, AI: More Than Human, an unprecedented survey of creative and scientific developments in artificial intelligence, exploring the evolution of the relationship between humans and technology. It will ask the big questions: what does it mean to be human? What is consciousness? Will machines ever outsmart a human? And how can humans and machines work collaboratively?
Part of Life Rewired, the Barbican's 2019 season exploring what it means to be human when technology is changing everything, AI: More Than Human tells the rapidly developing story of AI, from its ancient roots in Japanese Shintoism and Ada Lovelace and Charles Babbage's early experiments in computing, to AI's major developmental leaps from the 1940s to the present day to show how an age-old dream of creating intelligence has already become today's reality. 
With digital media, immersive art installations and a chance for visitors to interact directly with exhibits to experience AI's capabilities first-hand, this festival-style exhibition takes place all over the Centre to examine the subject from multiple, global perspectives. Visitors will be given the tools to decide for themselves how to navigate our evolving world, via some of the most prominent and cutting-edge research projects, from DeepMind, Jigsaw, Massachusetts Institute of Technology Computer Science Artificial Intelligence Laboratory (MIT CSAIL), IBM, and many more. 
AI: More Than Human runs from 16 May – 26 August. For further information, visit the event page here.
Image: Co(AI)xistence, Justine Emard 2017 © Justine Emard / Adagp, Paris 2018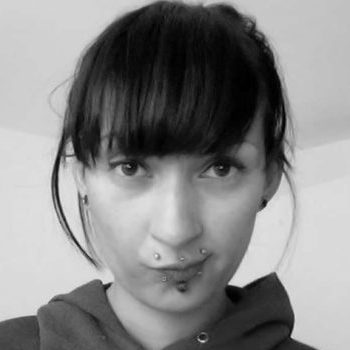 Naila Scargill is the publisher and editor of horror journal Exquisite Terror. Holding a broad editorial background, she has worked with an eclectic variety of content, ranging from film and the counterculture, to political news and finance.