[dropcap style="font-size:100px; color:#992211;"]D[/dropcap]oom country duo, The Picturebooks are a band for people who find P.J. Harvey insufficiently intense.
These two Germans with their anguished Americana souls can only have crawled out of the Manson Family commune as toddlers and survived on a diet of road kill and petrol ever since.
Opening for The Answer at Islington Academy, they provided the rain and electric storm to a sea otherwise swirling in mediocrity. As sweat poured down from their scraggy locks onto the stage, The Picturebooks wiped the floor with the bigger names following them.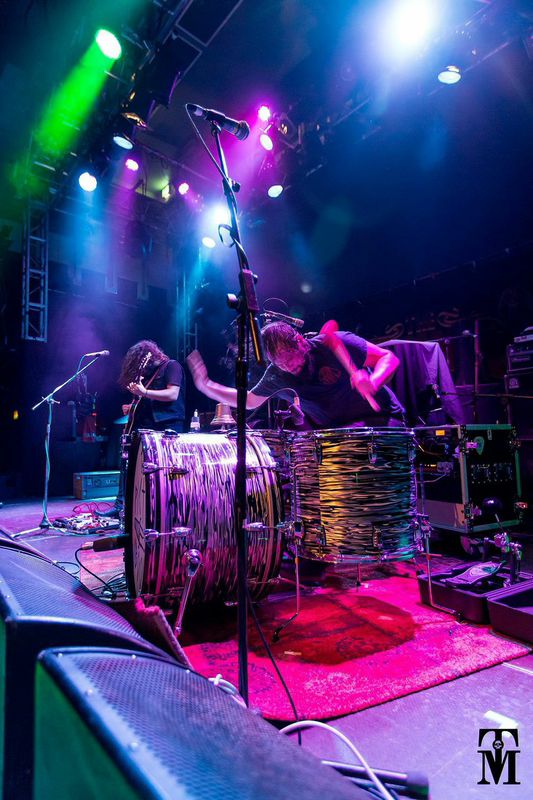 It wouldn't be the first time that a two piece have overpowered larger bands and The Picturebooks' fiery passion puts them right up there with the likes of Two Gallants, The White Stripes and French pair, Magnetix.
Combining classic garage rock, the North European darkness of doom metal and the melancholy exhilaration of riding a custom chopper through the old Route 66 ghost towns of Arizona, this is stoner hillbilly music torn apart by a chainsaw.
Propelling through their set like a railcar charging through the dusty desert tracks, Fynn Claus Grabke's harrowing primal scream was powered along by thundering drumbeats from Philipp Mirtschink. Beating the skins like a man undergoing exorcism, spraying a whirlwind of blood, sweat and tears, this was drumming at its most spiritual and tribal. But far more than mere noise merchants, this unholy cacophony was underlaid by the groovyness of their twisted, trance inducing yet toe tapping, twangy guitar riffs.
Trampling all over romantic ballad conventions like a drifter stamping out a campfire, the hip-grinding lament, 'Your Kisses Burn Like Fire' has the tormented wail of a man stubbing out cigarettes on his kerosene doused lips. To a band who profess that all they need is music, skateboarding and motorcycles, love is a bewitching yet ruinous and wretched pastime.
'The Rabbit and the Wolf' showcases The Picturebooks at their stupefying stripped down best. Pounding drums rhythms so catchy that they could almost constitute a song on their own are interspersed with snappy yells and the delicious filthiness of snarled, meandering vocals.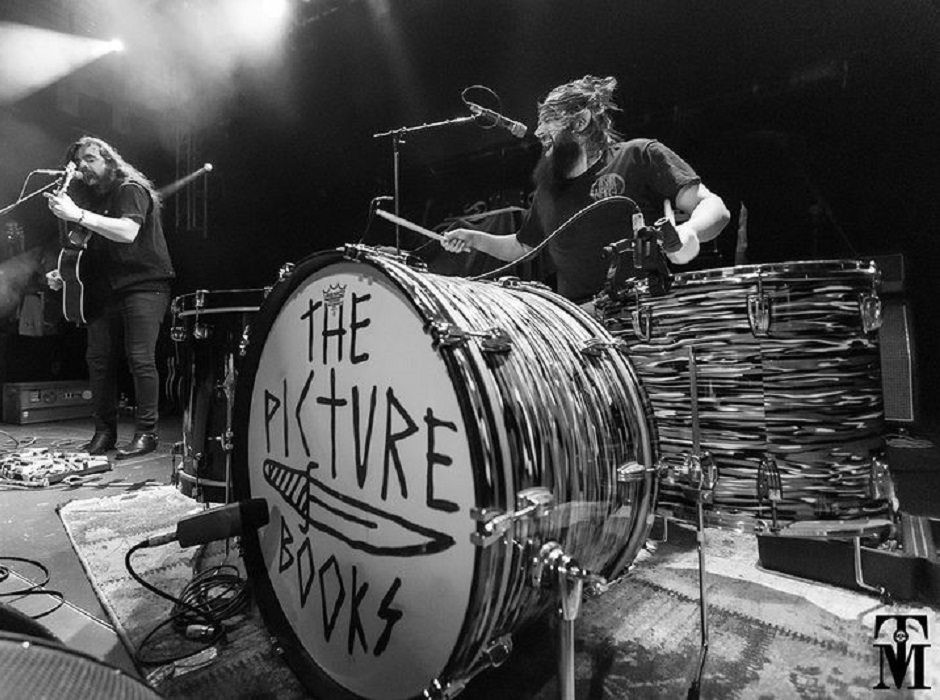 This was a set full of tracks that tightened around the crowd's chunky necks like a noose, then ended abruptly. Track after track smashed you across the face before you had a chance to come to terms with it. The queue at the bar dissipated as the audience were drawn ever closer to the stage like ravenous, redneck zombies consumed by a potent mixture of disconcerted awe and bewildered fascination, unsure whether to form a mosh pit, dance their socks off or stare transfixed at the derangement before them.
Not just for heavy rockers or country fans, The Picturebooks are one of those rare bands that seep into your brain like meningitis. Cancel your plans for May – they are to return to the UK and you need to see them.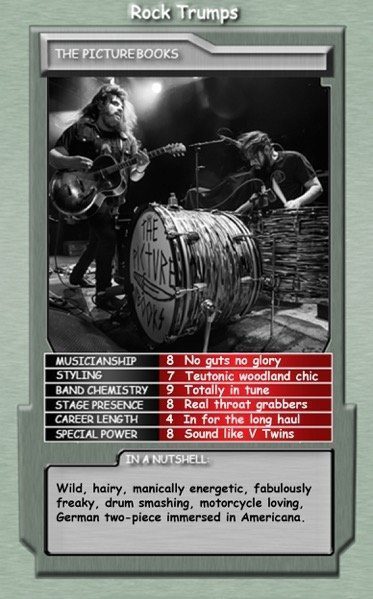 [button link="http://www.thepicturebooks.com" newwindow="yes"] The Picturebooks[/button]
All words copyright Sarah Corbett-Batson. Images by Carl Batson. Not to be reproduced without express prior written consent.