Did you get the shot? Lisa winks from under a garland of flowers and fairy lights. Travelling from San Francisco she's a touring connoisseur of mystic  Americana and she's crossed the Atlantic to follow the rising star of the Jamband scene, Billy Strings. And she's not alone. 
Several hundred people have made the journey to see William Apostol in the intimate Islington Assembly Hall (Capacity 890). A setting now unusual for the Grammy award winning (best Bluegrass 2021) artist who has been selling out venues of two-plus thousand for a few years now and booked to headline the nine thousand standing Red Rocks Amphitheatre later this year. Which makes this mini run of two (and a half if you count the Rough Trade instore) small show something special.
For those unfamiliar with what a 'Jam band' entails the starting point is that it's improvisational music of the sort spearheaded by 60s psychedelic rock band the Grateful Dead. Typically rather than stick to similar song formats night after night when on tour a Jam-band will radically change setlists and reimagine their repertoire with an emphasis on instrumental prowess and expressive interpretation.
For the fan of Jam band music, if a band has 'it' there's a certain vibe that defines their music -a willingness to meander musically, improvise, and an accommodation of mind-altering substances in the music and setting supports the shared sense of event. Which is to say it gets pretty wild in the crowd.
Billy Strings is a 29 year old heavily tattooed veteran of both bluegrass and Jam band scenes and after several years of building his fanbase it was his Grammy win in 2021 (followed by a nomination in 2022) that really put him on the American map. Accomplished on several instruments it's been his work on guitar that has caught the attention of established musicians, like members of the Grateful Dead, who've invited him on stage and tour over the years. Stalled somewhat by the pandemic 2022 seems like the year that he truly becomes a serious name in his own right and this short run of shows in the UK is a tester of sorts for his longer tour later in the year.
The first night of two night run saw Billy Strings plays a progressive set of their more high energy party tunes (despite being an acoustic bands) including fan favourites 'Dust in the Baggie' and 'Away From The Mire'. The latter coming at the end of a spectacular second set, raised an already elevated crowd to stratospheric heights. A player of astounding diversity, String's virtuosity allows him to move between Jazz, bluegrass, rock, progressive and metal phrasing on his Martin modified acoustic. In particular, this performance of 'Mire' contained elements of all those genres, amplifying rather than burying the soul of his compositions to dazzling effect. At the end of the first night the audience was in rapture and spilled out into the street where a spontaneous party erupted, most people being unable, let alone unwilling, to call it a night.
If the Saturday night show was the electrified party, the Sunday show was a very different beast. Down-home, gospel-tinged and rootsy, the renditions of bluegrass classics held the audience in the palm of His hand. You could say that if the first night saw Billy hold court and blast the stage with some infernal virtuosity then Sunday saw the rest of his exceptional band lock in and lift the audience with some stellar fretwork towards salvation. The audience that filed out on the last night were no less amazed than Saturday but revitalised rather than irradiated.
Is this a band at their peak? It's hard to say that any concert could get better than the Saturday show. Intellectually stimulating, emotionally resonant  and effortlessly surprising it had the hallmarks of a mythic classic (thankfully recorded). Billy Strings are captivating kinetic performers and their devotion to their music radiates from every pore as they wring deep emotions from every bend, run and breakdown. It's testament to performances of this calibre that the technical aspects of their playing pale in comparison to the visual and emotional components of their collective improvisation. It's like Jazz but what Jazz could be if it escaped the depths of its own cliche and said something compelling and contemporary. Billy Strings is a triumph.
Billy String 26th March, Islington, London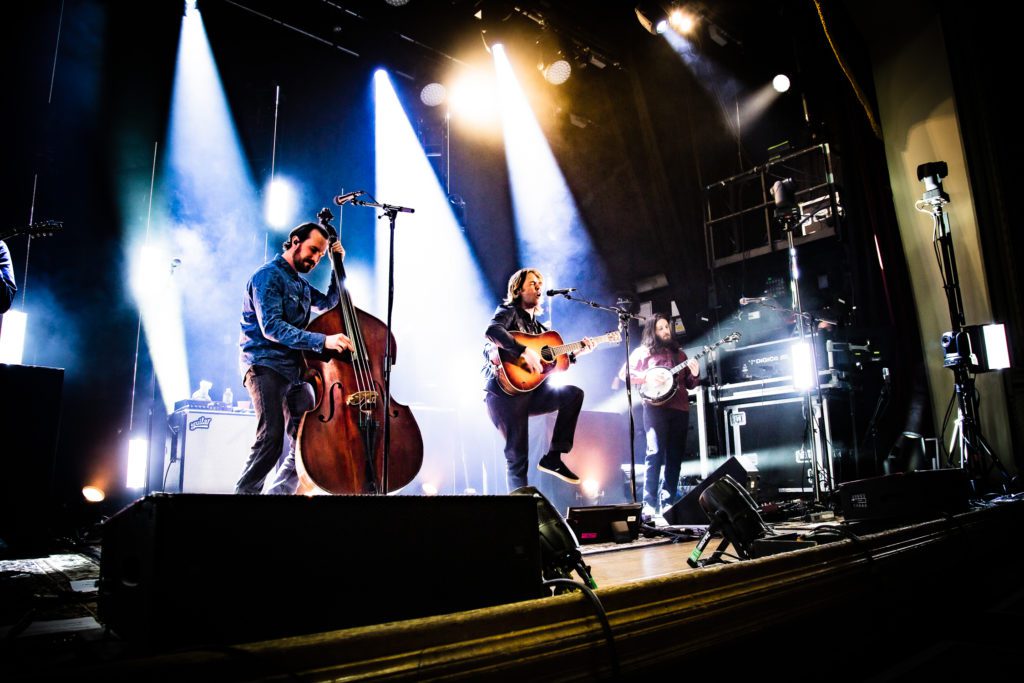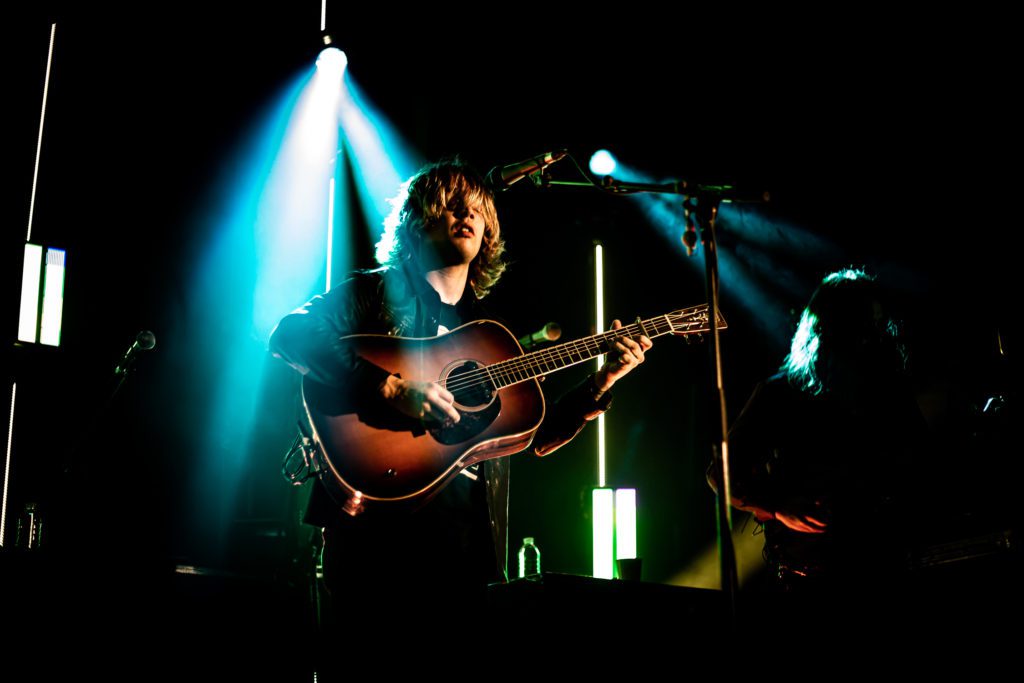 Billy String 27th March, Islington, London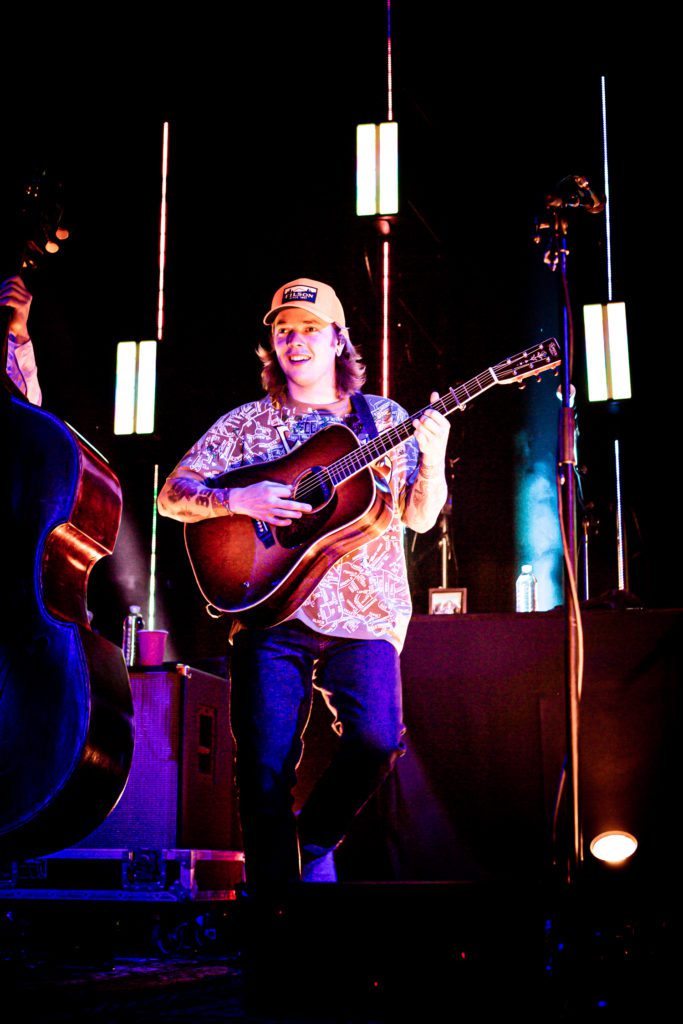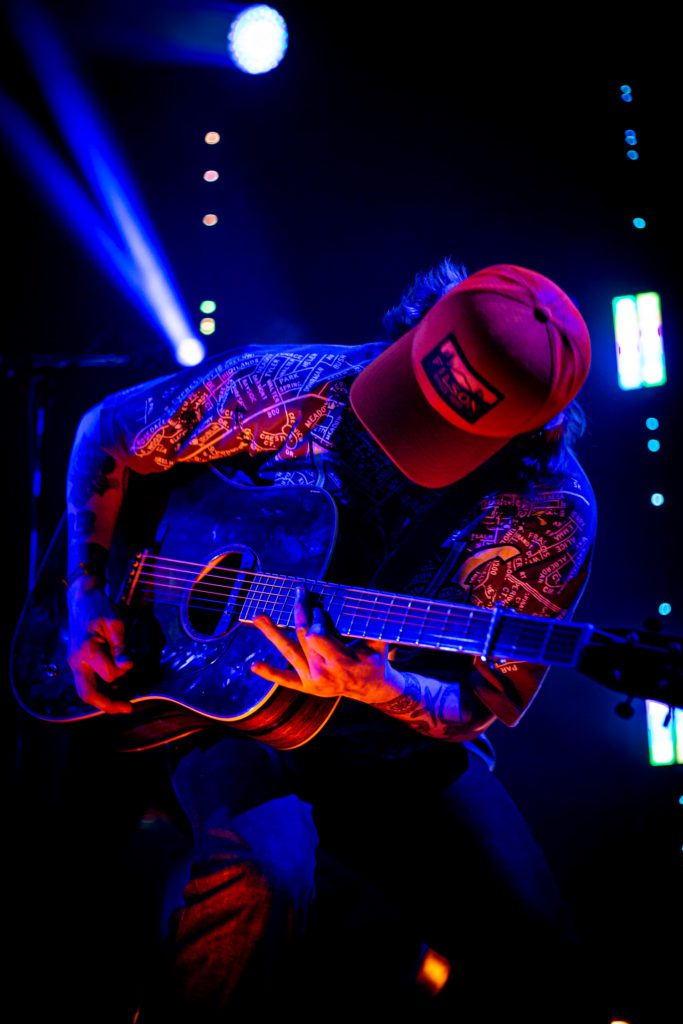 Billy Strings played Islington Assembly Hall, London, UK, 26th and 27th March 2022.
The aim of art is to represent not the outward appearance of things, but their inward significance. – Aristotle