[dropcap style="font-size:100px; color:#992211;"]A[/dropcap]s The Spitfires' red white and blue exhaust plume fades over the sun-stroked skies of Watford, we are once again lured back onto London's dark and smoggy streets by the tantalizing odour of hair gel, acne cream, testosterone and the sound of the Beat.
In true Mr. Ben fashion, we open the urine-stained doors at The Garage, Islington and stumble upon a world of bubbling hot hormones and teenage growing pains. Bitter Strings and The 45s Carlisle were tonight's bill.
Nottingham's Bitter Strings: Scott Atchison, Ben McConnachie, Luke Pratt and Richie Stainsby were the slightly more serious looking and slightly older of the two bands (and the bass player had the look of a young Lux Interior about him).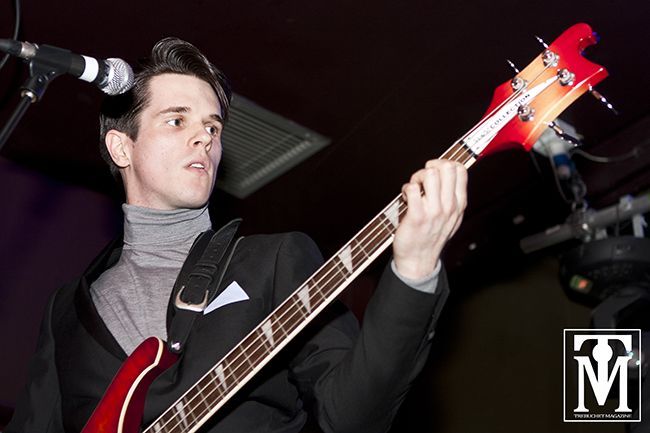 Suited and shod in a manner befitting their hard-edged Northern Soul / Rock and Roll / Beat-cum-60's Garage sound, the boys delivered an all-too-short set to an audience of smitten teenage kittens, displaying generous portions of attitude, energy and gritted determination.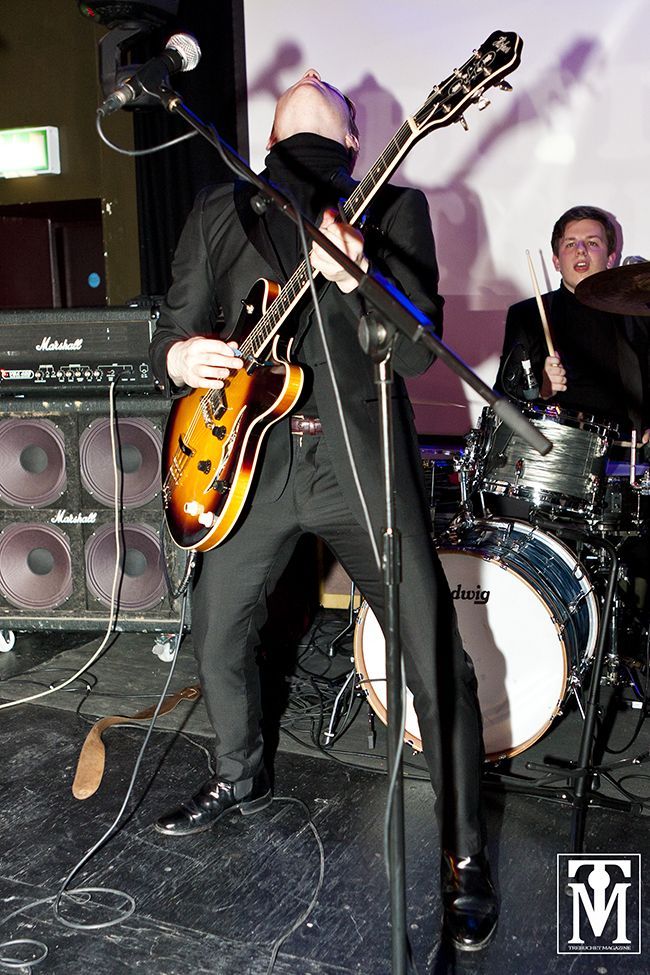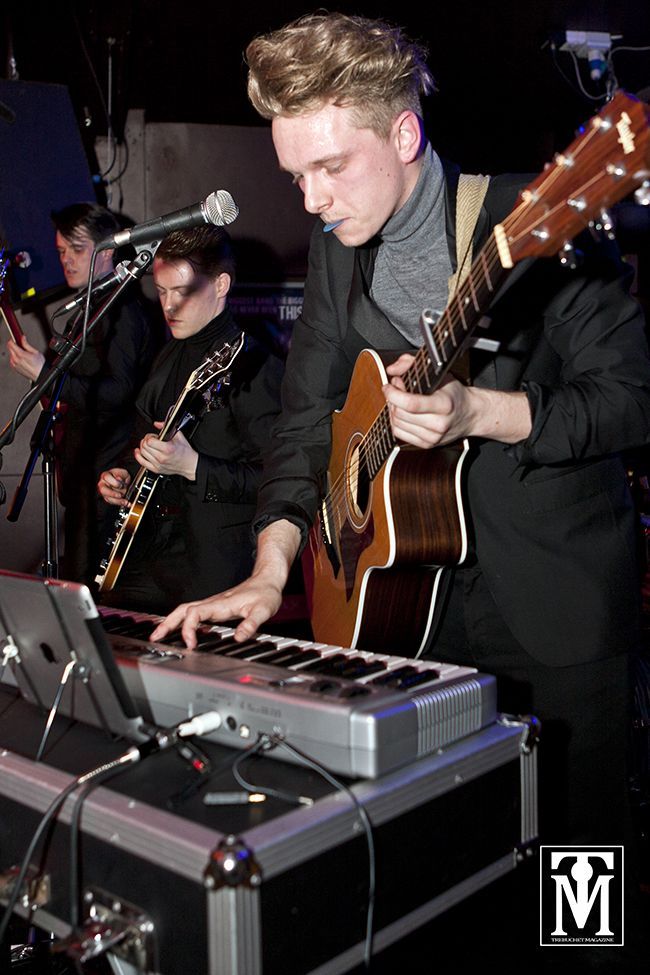 Top of the bill The 45s Carlisle looked a whole lot younger than expected (but then again I'm no spring chicken) Nevertheless, these boys range from about 16 to about 17.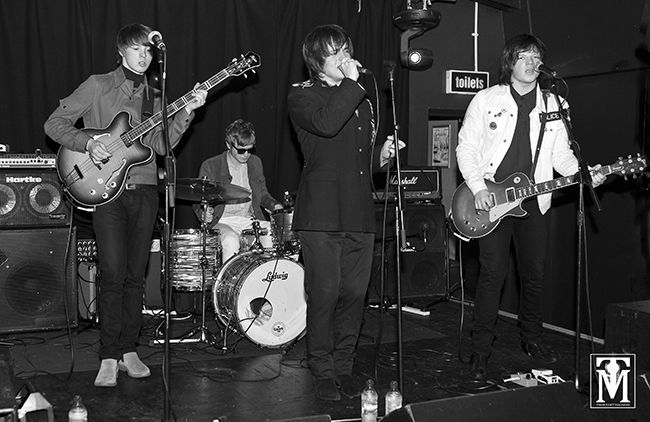 James Green (vocals/harmonica), Tom Hamilton-Hughes (lead guitar/vocals), Joe Wyatt (bass guitar/vocals) and Bailey Claringbold (drums and channeling the Nick Knox look) were looser and a tad more spirited than Bitter Strings, and proceeded to whip up the assembled girlies into a complete sticky lather with their own take of the aforementioned sound.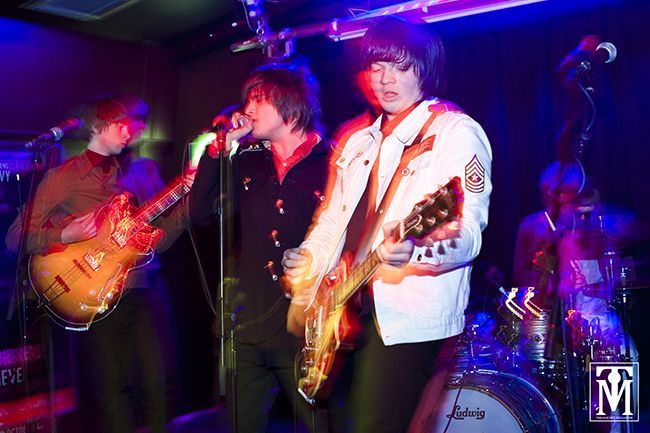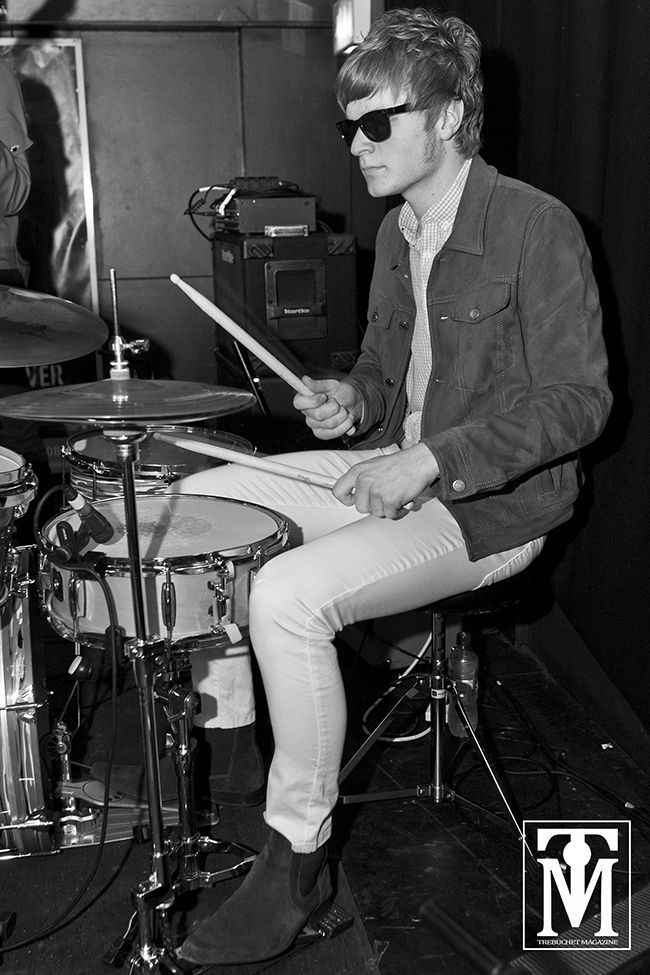 The evening left the excitable audience both happy and damp. Be sure to keep your eyes peeled for both bands in the future. They may just break on through.
Photos by Carl Byron Batson. Not to be reproduced without express prior permission.

Photographer, published poet, former party animal, body builder, grave robber
to the stars and renowned chainsaw juggler, Carl can often be spotted on his
Harley Davidson pretending to be in Terminator 2. He is also frequently seen in
the press pits of old London town, camera in hand, avoiding being hit by bottles
of wee and crippling his opposition with secret Kung Fu moves.