[dropcap style="font-size:100px; color:#992211;"]W[/dropcap]hen it comes to grandiose Symphonic Power Metal, Finland's Nightwish are easily one of the titans of the genre in terms of reputation and trend setting.
It comes as no surprise that a band who have an extensive (eight studio album) discography also have several compilations, live releases and the like to supplement their wealth of experience in a live setting. What is surprising is that this release – 'Decades' – is in fact the band's SEVENTH compilation release.
Now why would you have seven compilation releases? A question I find myself (and undoubtedly you may find yourself) asking. But when you take a deeper look at the band, it starts to make sense.
plenty of wailing vocals and audio-dramatics for all
I will admit I am not a massive fan of Nightwish. Female-fronted Symphonic Power Metal is not my genre of choice. However, some of the vocal work found is obviously rather impressive. Touches of soprano style singing, interesting male/female counterpoint vocal harmonies, the contrast of raw power and gracefulness amongst other elements makes for some interesting listening. Throw into the mix the band already having had three different vocalists with three very distinct styles of singing and you have the scope for a lot of diversity.
Yes, it is rather diverse and mixed. Especially the first disc of this double disc release. Still, it brings up that nagging issue of why would anyone need SEVEN compilation releases?
Thematically, 'Decades' goes with a reverse chronological order to its tracks. Disc one starts off with the ambitious 24 minute long 'The Greatest Show On Earth' (closing track of their most recent release, 2015's 'Endless Forms Most Beautiful') and wraps up with the band's international ground-breaking single 'I Wish I Had An Angel' (From the 2004 release 'Once'). Disc two opens with 'Ghost Love Score', also from once, and closes with the band's first demo single from back in the mid 90's, the eponymous 'Nightwish'.
With disc one, you have a massive amount of variety. All three main vocalists, Floor Jensen, Annette Olzen and Tarja Turunen are present and fairly evenly represented. This gives the casual listener a good chance to hear for themselves just how distinct Nightwish are vocally and how their sound has evolved over the years. Disc one can also be looked at as 'The Big Leagues' material given how it chronicles the band's years since their breakthrough release 'Once'. It also features the main singles the band are most known for – 'I Wish I Had An Angel', 'Nemo', 'Amaranth', 'I Want My Tears Back' and 'Elán', whilst disc two can be looked at as the foundations and the more historical aspect of the band. The material which eventually led to international recognition.
Musically, it's exactly what you expect. Grandiose arrangements, massive symphonic overtures, thick and tight riffing, powerful drums, rumbling bass and distinct vocal melodies. It's straightforward symphonic power metal by numbers. Given how Nightwish helped create the blueprint for the typical sound of the genre, it shouldn't come as a surprise to recognise the little quirks and nuances of this style of music. The subtle atmospheric touches, the big meaty guitar riffs to build up to the melodic choruses or dazzling displays of lead guitar theatrics – it's well arranged and designed to draw you in and put you under its spell.
For someone like myself who isn't exactly an expert or fan of this particular niche of music, it does provide a good insight into the evolution of how Nightwish became an international phenomenon. I can remember hearing the iconic piano melody intro of 'Nemo' back in 2004 and was thoroughly bored by it, yet the adrenaline pumping 'I Wish I Had An Angel' caught my ear when it was blasted out in Rock clubs.
straightforward symphonic power metal by numbers
Hearing the more melodic tones of 'Amaranth' back in 2008 when the band performed at the prestigious Wacken Open Air festival, and getting thoroughly bored to death in 2016 during the closing set of Dortmund's Rock Im Revier festival, 'Decades' does rekindle some memories of this band and my experiences with their music. I'll have to endure them again this summer, when their 'Decades' tour comes to Bloodstock Open Air – a massive booking for the independent metal festival and one which shows they've stuck to their roots and landed a headliner the traditionalists who attend the festival will no doubt approve of!
As a compilation, you can't say much about the release which hasn't been said previously. It has been hand-picked by the band, ordered in such a way that it highlights the history and evolution of their style, sound and compositional abilities and – most of all – it caters of the majority of fans. It's 2 hours and 20 minutes with plenty of wailing vocals and audio-dramatics for all.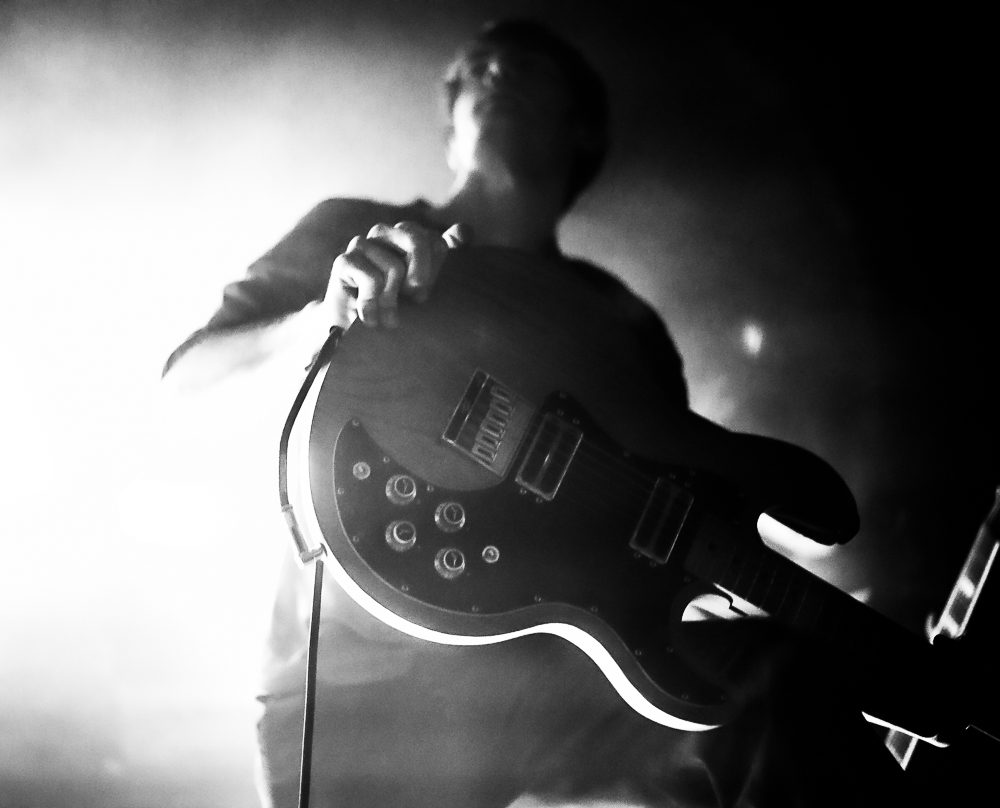 Born in the 80s, grew up with the 90s and confused by the millennial generation, I am Peter, more commonly known as Fraggle (long story, don't ask, details are a little hazy!)
With a degree in biochemistry, an ever growing guitar collection and a job handling medication, things are far different to how I expected them to have turned out, but the one thing which hasn't changed is how important music is in my life—it is one of my main passions, be it playing it, listening to it or attending it and experiencing it in the live setting (the way it is meant to be).
Blessed with a 'proper punk/metal spirit' (quote from Kailas), you will often encounter me at gigs or festivals with a beer firmly clutched in one hand and shirt in the other… Or these days, a pen and notepad too, maybe a camera if needed.