[dropcap style="font-size:100px; color:#992211;"]T[/dropcap]he album Please Come Home by Lonely Robot (the solo project from John Mitchell of It Bites, Frost* and Arena fame) was a definite highlight of the early part of 2015.
Mitchell had previously performed some of the material live as an acoustic duo with pianist Liam Holmes, but the full-band showcase gig with an array of special guests at The Scala in London a few days before Christmas promised to be An Event.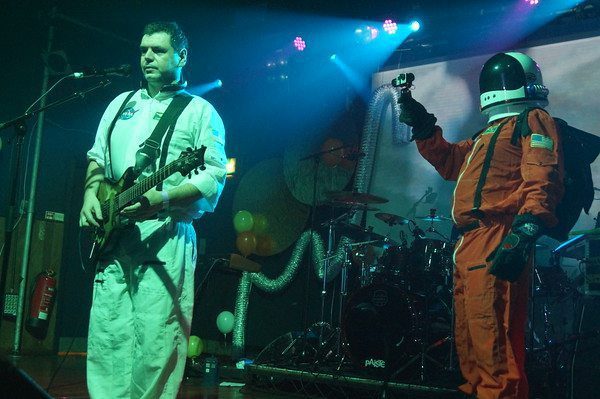 The capable support band, Helz deserve a mention. Their highly melodic twin-guitar prog-metal relied on solid composition rather than technical showboating, though they still found room for a few bursts of fluid lead guitar. They succeeded at exactly what what a support band is supposed to do, setting the scene for the main event.
Lonely Robot's stage set featured an array of pop culture detritus; Star Wars and Dr Who toys, a Space Shuttle, an 80s 8-bit computer and a big old-fashioned cathode ray television. The show began with a NASA astronaut removing his helmet and turning on the TV to show imagery from the early days of space exploration, before the band came on and launched into the spiralling guitar-shredding instrumental "Airlock".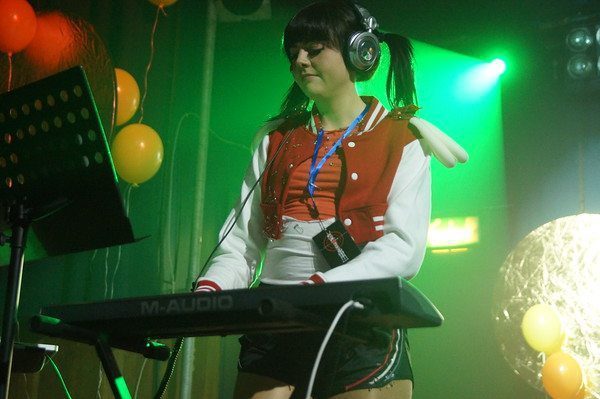 For this gig and one earlier show in Holland John Mitchell put together a four-piece band featuring drummer Craig Blundell, who had played on the album, plus Caroline Campbell on bass and Lauren Storey on keys. While you shouldn't expect a band put together for a couple of one-off gigs to display the onstage chemistry of a band who have been touring together for years, they lacked a coherent visual image; the stage outfits made them look not only like members of completely different bands, but completely different genres.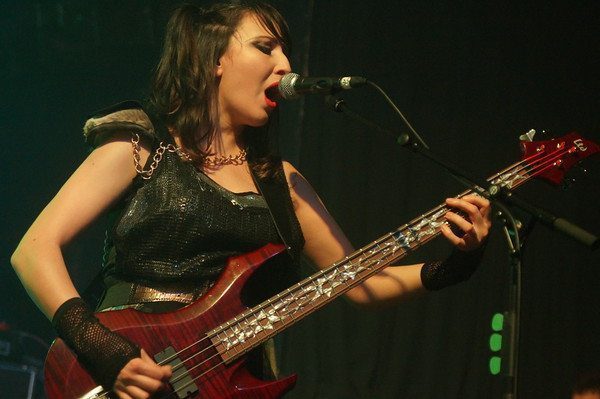 Musically, though, it was an altogether different matter, and for a progressive rock audience that's the important thing. They were exceedingly tight and the entire album came over powerfully live, going from the industrial metal of "God vs Man" to the 80s pop of "Boy in the Radio" within the first few songs.
Craig Blundell in particular was a force of nature on drums. Peter Cox, Heather Findlay and Kim Seviour all reprised their guest roles from the album and enhanced the show without stealing the spotlight, as did Mitchell's partner-in-crime with Frost*: Jem Godfrey.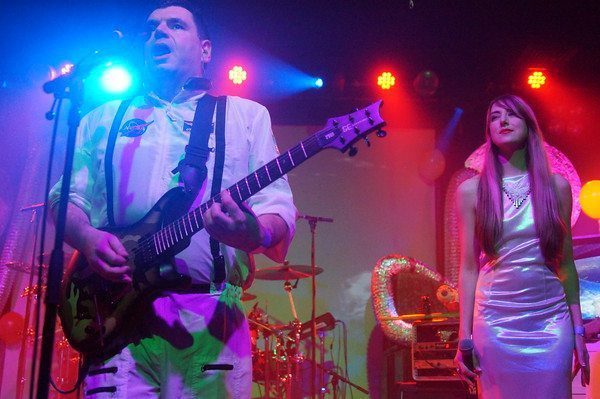 Sound quality was excellent down the front, although reports from further back suggested the mix had too much drums and not enough vocals.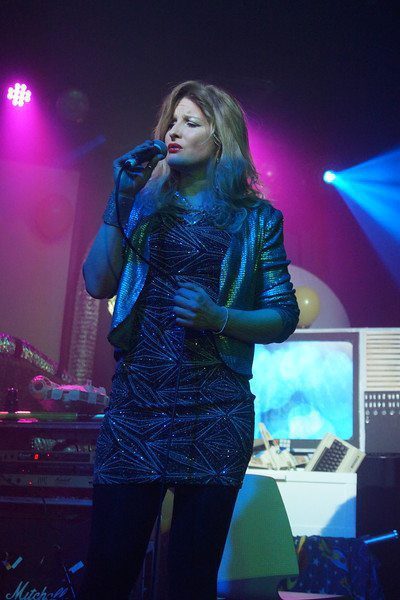 The consistent quality of the material made it hard to single out highlights, but "Oubliette", (the duet with former Touchstone singer Kim Seviour with the chorus "Don't Forget Me") was particularly poignant given that it might be her last appearance on stage for a while. In contrast, "Why Do We Stay" with Heather Findlay foretold John Mitchell adding yet another band to his CV, as he will be joining hers for their tour in April.
With the album Please Come Home forming the whole of the main set, the encores began with an absolutely epic drum solo from Craig Blundell. Jem Godfrey returned for the intense swirling tapestry of notes that was "Black Light Machine" by Frost*. Finally came a progged-up cover of Phil Collins' "Take Me Home" with Kim and Heather joining on backing vocals.
As the last significant gig in progressive rock's calendar, it made a great finale to the year. John Mitchell has already said that there will be a follow-up album to "Please Come Home", which made this less of a one-off showcase, more the start of something bigger.