2012, like most years, has been a rollercoaster but thankfully with more ups than downs.
Each year for me is remembered in pictures, the continual broadening of my musical boundaries, and the unfathomable yeses and nos from band PR and management. Example: Shakin' Stevens says no, Bill Wyman says yes. Go figure.
2012 kicked off with Various Cruelties who played a packed gig at The 100 Club in January. 'If It Wasn't For You' was a tune rattling around my head from this young and extremely professional band early this year.
The Ufomammut show, with our esteemed publisher Kailas Elmer, was certainly an expansion of the senses with tracks spanning the thirty-minute mark. The evening culminated with the usual drunken behaviour that occurs when said photographer and journalist get together to cover a gig. I still don't know why we decided to talk to everyone in a Ray Winstone voice, you slaaaaaaag.
There were the usual 'showered with piss' moments, not in a good way either. The most memorable of these was Killing Joke at The Roundhouse. Despite the urine grenades, the show was definitely a highlight of the year and opened my eyes to The Icarus Line, who played support. The Icarus Line played an absolutely blistering little show a month or so later at the Buffalo Bar, Islington, where we also managed a great interview with frontman Joe Cardamore.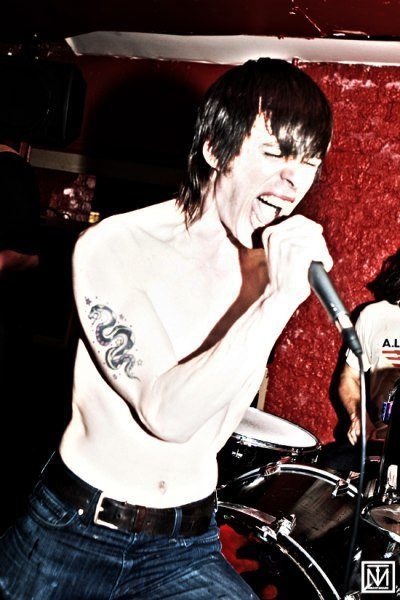 Icarus Line
I guess if we are talking memorable, then the Screamin' Sugar Skulls (who gave some CPR to the lifeless corpse of Psychobilly) was certainly one of those. I liked the show so much I got engaged to the rubberclad frontwoman, Sarah Corbett. Shortly afterwards I ripped my tricep off the bone whilst covering a 999/The Grit gig at the Relentless Garage. Another rock 'n' roll scar.
One of the most memorable shows and interviews was with Mitch Lucker of Suicide Silence. I found myself in the dressing room area snapping away as usual, whilst Kailas conducted an interview with Mitch. I was clicking and listening in, thinking what a really nice guy this was.
Mitch was soft-spoken with an obvious deep love for his daughter, a passion for his music and what the band were doing. He seemed to have a real lust for life and was excited about the future. That night Suicide Silence blew the roof off The Underworld in Camden. The young crowd went mental and Mitch transformed from the sincere, soft-spoken guy in the dressing room to a howling demon. It was an amazing gig.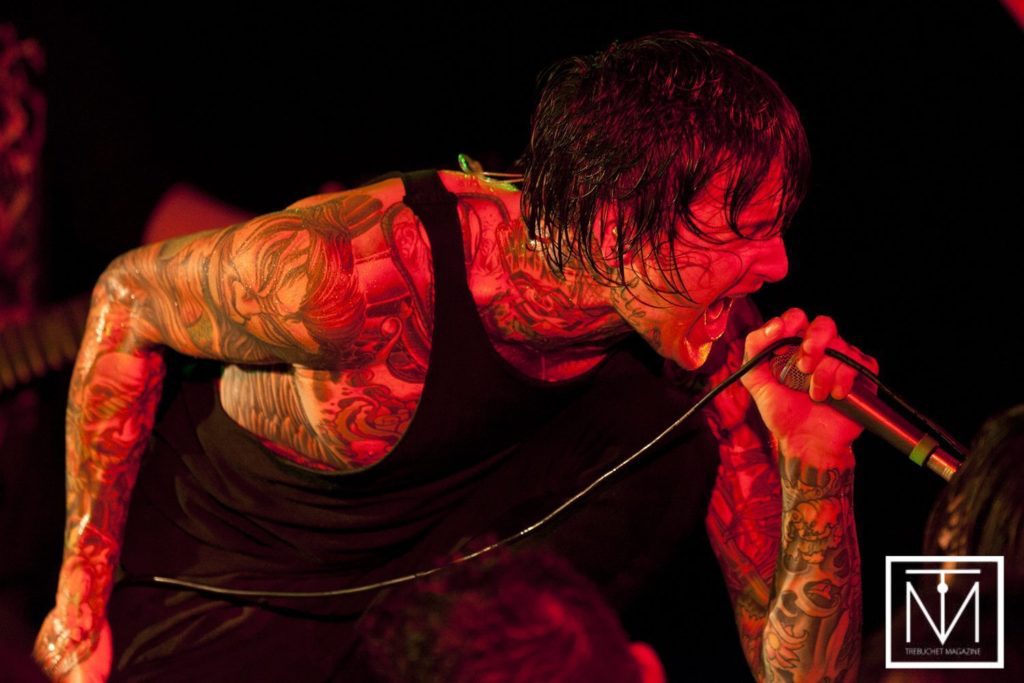 Mitch Lucker
A few months later, Mitch was killed in a tragic motorcycle accident, such a sad loss.
Talking of howling demons at The Underworld, a blistering performance from The Legendary Shack Shakers was a real 2012 highlight. A great show, and I crawled out of there with some great shots despite J.D. Wilkes wiping snot on my lens. Cheers for that.
After witnessing his book reading of Mondo Memphis at Rough Trade East (buy it if you haven't already), an interview with the icon that is Tav Falco was a real privilege to sit in on. A truly interesting, multi-talented and creative man; and on top of that he's just fucking cool.
Rockabilly/Country royalty in the form of the legendary Wanda Jackson was also a real treat. The 'Queen of rockabilly' and former girlfriend of Elvis Presley, Wanda Jackson held the audience in the palm of her hand at the Islington Assembly Hall, and she was gracious enough to do a Q and A with Trebuchet.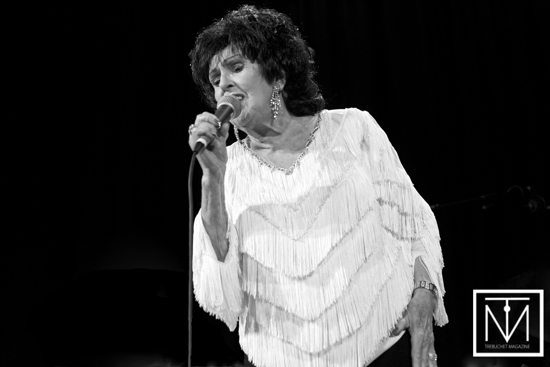 Wanda Jackson
Another great interview was with Hank Williams III, or Hank 3. Disappointingly, he decided not to have any photography in the dressing room or of the show, it was still a very interesting interview and I did get to photograph his guitar!
A really nice outing and an event I would recommend in future was The Americana International show. All things Americana, as you would expect. Everything was on offer over the weekend from big-finned cars to fabulous country and rockabilly bands. On top of the sunburn, I got some nice shots at that show by country legend George Hamilton IV.
Trying to think of the one gig over all others in 2012 is tough, but….
It has to be Chris Isaak for me. Chris gave a brilliant show at the Hammersmith Apollo. He gave the audience some great songs both old and new, entertained them throughout with some witty banter, charged through the stalls and up into the circle and, unlike Steve Harley, encouraged everyone to take pictures whenever they liked (as he '"didn't get dressed up for nothing").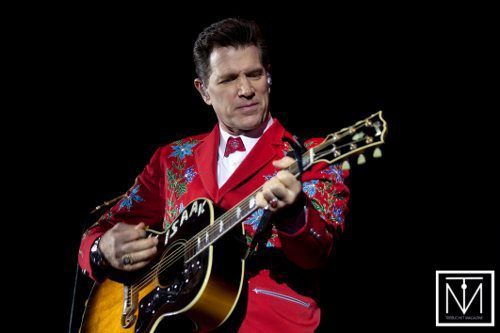 Chris Isaak
He gave an incredible rendition of Wicked Game and amusingly set the piano alight during Great Balls of Fire. The guy is a showman and not only gives value for money, he gives you change.
Unexpectedly creeping in from the swamp toward the end of 2012 was Hank Ray/The Raymen with their new EP Death's Black Train. The best vinyl I've heard all year and a taste of their album due for release in 2013. I'm really hoping they get to gig in the UK soon.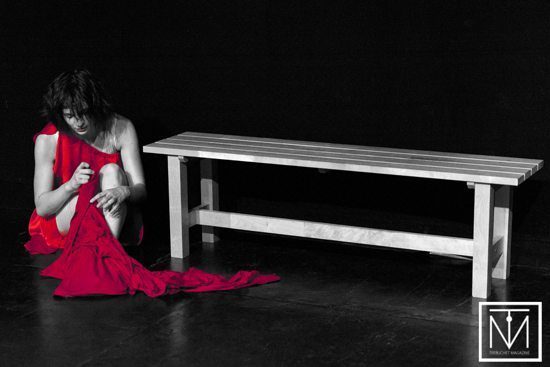 Taragano Theatre
There was also much culture, oh yes. Dance this year from Taragano Theatre and some fantastic exhibitions including William Klein at the Tate Modern, Bauhaus at the Barbican and Shoot! Existential Photography at the Photographers Gallery.
It's been an interesting year for sure. 2013 looks to be just as good.
All photos: Carl Byron Batson

Photographer, published poet, former party animal, body builder, grave robber
to the stars and renowned chainsaw juggler, Carl can often be spotted on his
Harley Davidson pretending to be in Terminator 2. He is also frequently seen in
the press pits of old London town, camera in hand, avoiding being hit by bottles
of wee and crippling his opposition with secret Kung Fu moves.