[dropcap style="font-size:100px; color:#992211;"]B[/dropcap]uzzsaw guitars from the mountains of the moon, sore voices lifted in screaming admonishment, dirge toms that explode into fiery blasts of cymbal and snares – No More!
The latest offering from top-left American avant-doom duo Wolves in the Throne Room contains none of your usual clichés, but forges a path into New Age.
Change and evolution being pretty de rigeur on Celestite, we are given a Floyd-esque synth record that plays on the meditative themes of reverence and awe central to the Wolves oeuvre. Reminiscent of records by Jarre, Ashra, a darker Constance Demby, without quite reaching the darkest reaches (as plumbed by Maurizio Bianchi) the chord structures of doom are reworked here in a more expansive context. The aim  is to light cerebral fuses and soundtrack blown minds.
"While cloistered during the recording sessions they made use of a mammoth arsenal of crumbling vintage equipment including a Serge Modular System, Korg Poly6, Korg MS20, Korg Mono/Poly, Roland Juno 106, Roland Jupiter 6, Roland Super jx10, Jomox Airbase 99, Access Virus and more. The album also features a guest wind ensemble including friends Josiah Boothby on French Horn, Steve Moore (Earth, Sunn O))), Stebmo) on Trombone, and both Mara Winter and Veronica Dye on flute." – WITTR
Recorded in the prosaically named Owl Lodge, the keyboards are used at their loudest limit  and contain an organic warmth over the course of these five epic pieces of music (not songs), become analogous to the tumescence of mushrooms. This avoids the danger with a lot of synth use that the technology overwhelms the artist. On Celestite one imagines that both Dunn and the band spent a lot of time experimenting, to the point of boredom and only then started to write music, rather than jumping off from the initial excitements of such huge, warm, all-encompassing, bowel shaking, mind bending, heart gilding, soul infusing sounds. And such they are!
On pieces such as 'Celestite Mirror' the weight of the emotional proggy journey pulls the listener irresistibly into a space climax that seems as vital as anything ever recorded by those aforementioned artists. The triumph of this record is that, working within a saturated genre where every sound could be familiar (there are moments in Celestite Mirror very similar to the intros of 'Shine On You Crazy Diamond' and 'Ebenezer Goode') both producer and band have created something resolutely original. It feels fresh and eschews the usual melo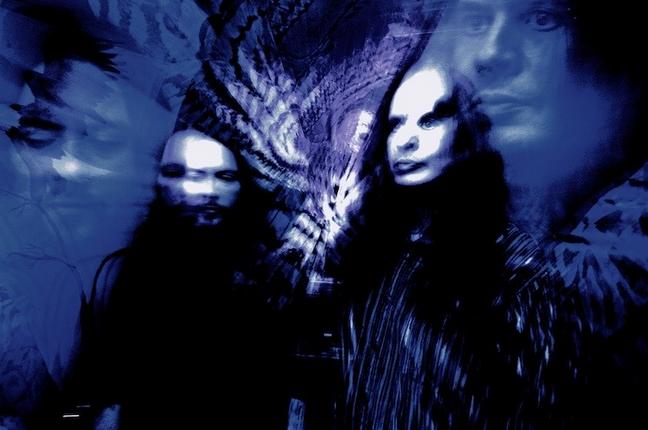 dic destinations of 70s rock such as Emerson Lake and Palmer without sacrificing scale and grandeur.
Fans of the more metal end of doom may be slightly bushwhacked by this record but Wolves never promised to stick to a central line and, despite the airy space, there are still guitar choruses of sorts here. That said, I challenge any music fan to listen to this record and not find something meaningful, exciting, introspective and elevating. The weirder, less optimistic moments are resolved by the end, the beset and besotted gets the girl, the kingdom is saved, and wiser we continue, realising we're never able to go back.
As always, one gets the sense that Wolves are soundtracking the Joseph Campbell monomyth of their own lives, but rather than a Disneyesque prog version,  they're going deeper. The story here isn't a proggy bildungsroman, Celestite is a meta-Truckin' story of the story of their epic journey: their internal bus tours in the Southern swamps of the lower kundalini. An understanding of creativity suitable for the non-air conditioned interstate soul-ride of a way-out life trip.
Roll up, down-tune, space-out.