[dropcap style="font-size:100px;colour:#46ffa5;"]W[/dropcap]e can't let you sail through the bank holiday weekend without alerting you to something special that has shown up on our radar nor highlighting the opportunity to catch a jazzy alternative to be enjoyed during your leisure time.
With a modernist blend of jazz, hip-hop and electronica, Blue Lab Beats' debut album Xover emerged as an underground favourite. Xover topped the UK jazz chart and reached the Top 10 on equivalent charts in a further 26 countries.
"Blends elements of hip-hop and electronic dance music into its classic jazz influences."– TheFADER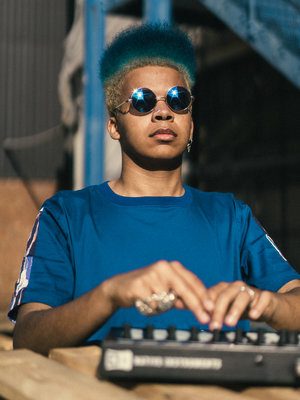 Now the duo follow Xover by sharing their new single Hi There. It's the first taste of the Vibe Central EP which follows on 28th June via AllPoints / Blue Adventure. It comes on the back of their recent nomination for The Digital Awardat the Jazz FM Awards.
"The [jazz] scene's prodigiously talented production engine" – i-D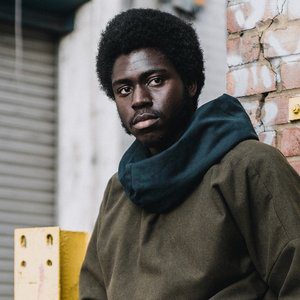 Hi There demonstrates the huge progress that the duo, producer NK–OK and multi-instrumentalist Mr DM, have made in recent months. With throbbing bass, inventive production flourishes and tranquil grooves, it conveys the atmosphere of heading out of the city during a scorching summer road trip. It's already emerging as a fan favourite as a regular closer at their live shows.
"Perfectly bringing the feel-good nature of jazz firmly into 2019….this is only the beginning of what could shape up to be an incredible year" – Complex
Elsewhere, the new EP captures the essence of what made Xover so memorable while also pushing the Blue Lab Beats sonic into new territory. Their passion for melding analogue and digital sounds reaches new heights, and they're also freshly inspired by their global adventures, from Morocco to Milan to Texas and back home in London.
"Acrobat meets jazz meets electronics meets boom-bap hip-hop within grime's architecture" – Clash
None Of That is a case in point with a jazzy twist on West Coast hip-hop, as NK–OK delivers punchy grooves while Mr DM excels at no-less than seven instruments. The synth-orientated Old Times also takes a West Coast influence, this time filtered through the smooth vibes of Jeff Lobber and Pete Rock's classic crossover style. The acclaimed trumpeter Theo Croker brings his unconventional musical alchemy to Vibe Tribe while Jodie Abacus contributes vocals and co-wrote the up-tempo, pop-tinged closer Lipstick.
"Balancing the old world and the contemporary sounds of London to help reintroduce jazz to British rap" – Notion
 "With this EP we really wanted to try and capture the fun we both have in the Blue Lab studio. The vibe with these tracks was very natural and the majority of the songs were based on the initial idea" explains NK-OK. "You can hear our development as a duo more strongly in this EP, we personally think it's our best so far. You'll be dancing a lot too, especially to 'Hi There', our first single! "
NK-OK and MrDM first met as teenagers at Tomorrow's Warrior – a jazz-focused community initiative whose hub at the Royal Festival Hall has nurtured many of the artists on the burgeoning London scene. They released their debut EP Blue Skies  just two years later before dropping Xover early in 2018as the two releases picked up radio support from the likes of Gilles Peterson, Toddla T and Huw Stephens. A big moment in their career came when their life-affirming Jazz FM live session went viral with over 500,000 views.
"Absolutely amazing"– Benji B, Radio 1
Blue Lab Beats reputation also exploded beyond their own scene as they were invited to remix tracks from pop heavyweights Dua Lipa and Rag'N' Bone Man. Having previously performed at Glastonbury, WOMAD, LoveSupreme and supported Thundercats, Roy Ayers and Mulatu Astatke.
"Jazz has come a long way since Little Jimmy Scott, this is nice" – Carl Byron Batson, Trebuchet Magazine
 Hi There is taken from the Vibe Central EP which follows on 28th. Make your life better and listen HERE
The Vibe Central EP track listing is:
Hi There, None Of That, Old Times, Vibe Tribe (featuring Theo Croker), Lipstick (featuring Jodie Abacus)
Blue Lab Beats' epic 2019 continues with the following live shows:
MAY
6th–  London, Oslo (support to Kiefer)                            
8th– Bristol, Thekla (support to Kiefer)
30th– Cologne, YUCA
31st– The Netherlands, Best Kept Secret Festival
 JUNE
19th– Cambridge, University Ball
 JULY
12th – Copenhagen, Jazz Festival
27th– Beckenham Park, Naked City Festival
 AUGUST
17th– Cambridge, We Out Here Festival
25th– Germany, El Barrio Festival
For more information please contact the fabulous KAT

Photographer, published poet, former party animal, body builder, grave robber
to the stars and renowned chainsaw juggler, Carl can often be spotted on his
Harley Davidson pretending to be in Terminator 2. He is also frequently seen in
the press pits of old London town, camera in hand, avoiding being hit by bottles
of wee and crippling his opposition with secret Kung Fu moves.