[dropcap style="font-size:100px; color:#992211;"]T[/dropcap]he giddy relief of thousands of festivalgoers at the continued survival of Nelson Mandela may have been more due to the mercifully unrealised threat of an apartheid-themed Mumford & Sons/Jim Kerr hoedown medley, than a spontaneous upwelling of respect for the ailing statesman.
That nonetheless, it is possible to pay musical homage to the man without resorting to awkward fist-on-heart gestures and warbling pronunciations of 'amandla WHAY'.
Enter Revolution Harmony.
---
Revolution Harmony, the brainchild of British music lecturer/journalist Ray Holroyd, has announced the July 18th release of its debut All-Star charity single, 'We Are.' The song features vocals from Serj Tankian (System Of A Down) and Ihsahn (Emperor), as well as guitar solos by Devin Townsend.
[quote]musical harmony has
the power to inspire
a revolution towards
societal harmony[/quote]
Composed, arranged, programmed and produced by Ray Holroyd in Vancouver, the complex international studio project was recorded in North America, England, Norway and New Zealand, then mixed by Rohan Onraet (Slipknot, Machine Head) in London, and mastered by Ted Jensen (Green Day, Muse) in New York. The single also features Stefan Loh (We Claimed Sentience Once) on guitars, and additional vocals from the young up-and-coming UK singer Abbie Johnson.
The lyrical theme in 'We Are' is based on the concept behind Revolution Harmony, which is essentially the belief that musical harmony has the power to inspire a revolution towards societal harmony. The single is dedicated to Nelson Mandela and the memory of Lucky Dube, regarded as South Africa's Bob Marley, and will be released worldwide on Mandela Day (18 July), with all proceeds donated to Buskaid, a charity that provides free music lessons and instruments to children in the townships of South Africa.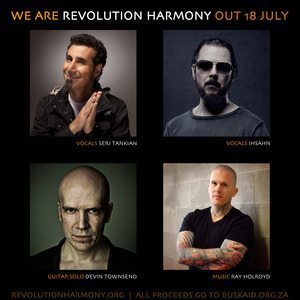 Serj Tankian speaks about his involvement with Revolution Harmony: "It has been an absolute honor being involved with the Revolution Harmony project to bring much needed financial aid to Buskaid in South Africa. Music has saved my life and has the potential to create positive change in all those young kids struggling to make themselves heard and to survive." He continues on the single itself: "The song is a musical collage of complex yet moving colors intertwining genres and vibes."
Ray Holroyd comments: "Revolution Harmony is a dream come true, it's the perfect harmonious marriage of my two callings: making music and making a positive change in the world! 'We Are' is the first milestone for Revolution Harmony, and to share it with three of my musical heroes, Serj, Ihsahn and Devin, who all believe in my vision, is deeply heartwarming and humbling. These musicians are overflowing with talent and compassion, and I am eternally grateful and monumentally honoured to have had them contribute to my cause by singing and playing on a piece of my music. The goal for these All-Star charity singles is to raise significant funds for various smaller charities, by making/selling creative and meaningful music that features rare collaborations by inspirational artists."
'We Are' has also become an official event for Mandela day – http://www.mandeladay.com/calendar/event/all-star-charity-single-feat.-serj-tankian-ihsahn-devin-townsend-dedicated-
For more information please visit: www.RevolutionHarmony.org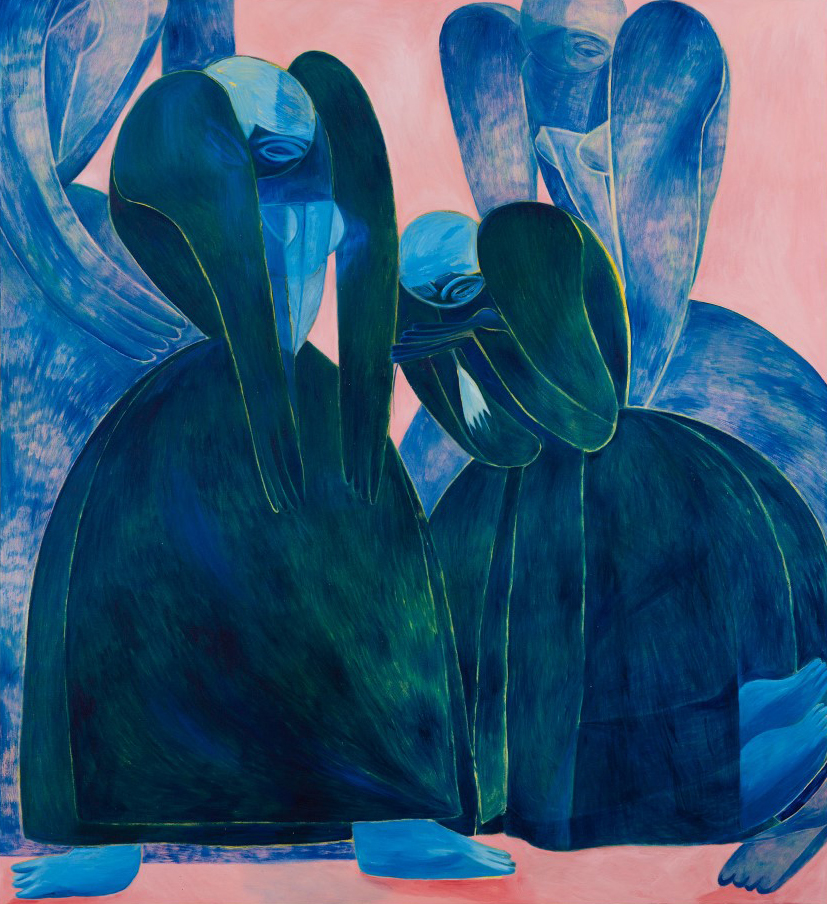 Some of the news that we find inspiring, diverting, wrong or so very right.