[dropcap style="font-size:100px; color:#992211;"]A[/dropcap]
nother progressive rock supergroup? There are quite a number of them at the moment and, as expected in the progressive side of the rock spectrum, they are fairly diverse.
All take unique approaches to creating music and focus on various aspects, be it the intricacy of the composition in songs or the technical perfection sought by many in executing musical ideas in the studio and on stage.
Circa sit somewhere in the middle of the two aforementioned approaches. Founded by four musicians who were all members of the legendary progressive band Yes at some stage in their careers, they have been active since 2006 and have three albums under their belt. Their latest full length offering is Valley Of The Windmill which Billy Sherwood, lead guitarist and vocalist, has described as 'Super Proggy'.
So, what makes this release 'Super Proggy'?
If we go by the tropes and stereotypes associated with the genre, then we can expect extended songs in the 10-20 minute region, intricate layering of guitar and keyboard tracks to create a rich and vibrant sound, and an overall musical ambience and atmosphere which can create a vivid picture of the world detailed in the lyrics and progressions. On first glance, the length of songs trope can be ticked off the list. Although the album only has four tracks, all of them are over seven minutes in length, with the longest clocking in at nearly nineteen minutes(!).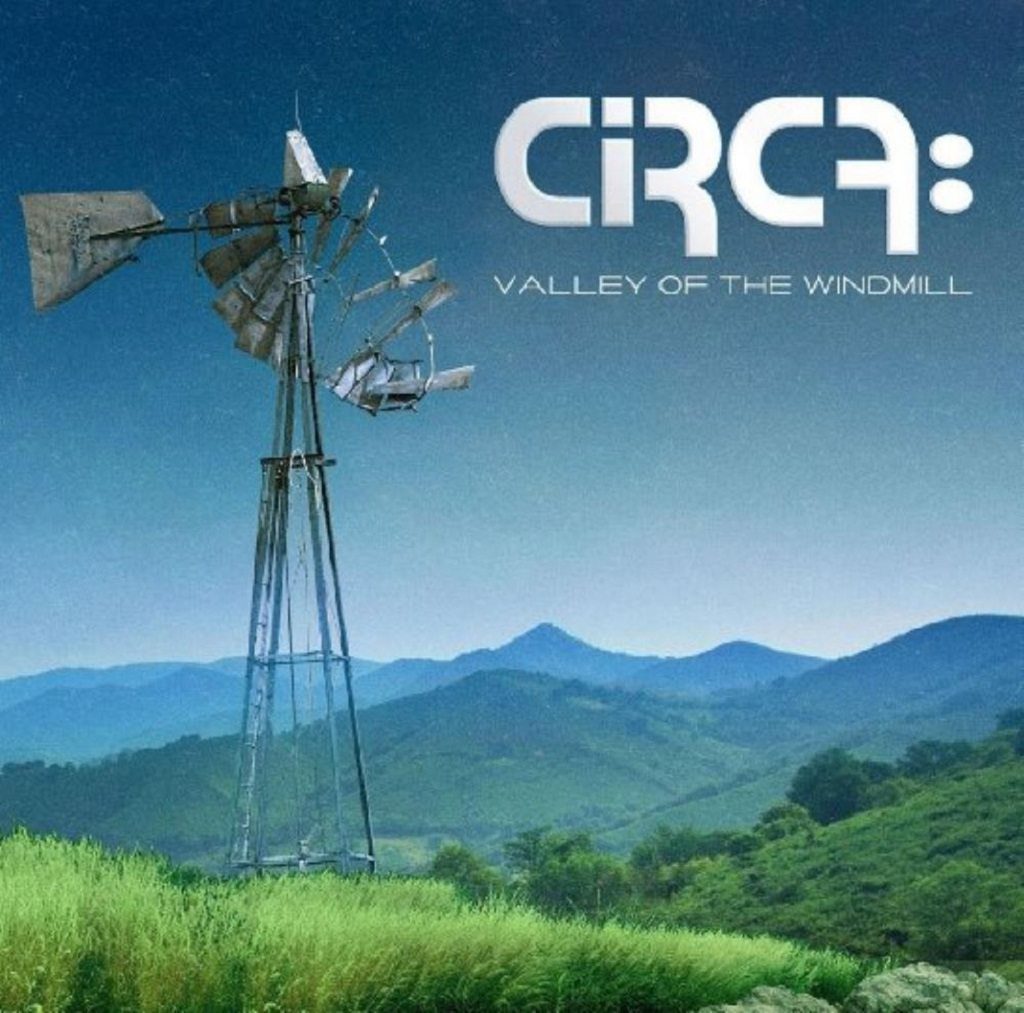 The inventive imaginary landscape can also be checked off just by looking at the artwork. Minimalistic in nature, it is simply a shot of a beautiful hilly landscape with an abstract windmill, tying in nicely with the album title. This just leaves the musical content, which we can only accurately determine by actually listening to the release. If we go on presumption, then we can say it will sound something like Yes, but that is a very vague and sweeping statement given the sheer diversity in that band's discography…. The only other thing to do is enter the valley of the windmill and get a feel for it.
From the opening keyboards of "Silent Resolve", a sense of epic grandeur builds. Rich in sound, with plenty of sustain and ambience to boost the scene setting effect, it is eventually spurred into life. Building, lightly distorted guitars lead to a very intricate and quirky lead melody, backed by overarching keyboards adding some grandeur to the proceedings. You can tell this is building up either to something wonderful, or terribly anticlimatic.
Soft and clean vocals, rich bass and bright acoustic guitars make up the majority of the first verse, complete with the all important Hammond Organ patch on the keys, getting my thumbs up (well documented fact – I am a sucker for Hammond Organs!). Transitioning, it gets into a more typical Yes feel, with that infectious and unique bassline and the short and stabby approach from the guitar and keys, all kept in check by the intricate yet simplistic sounding drums. As the track progresses, more artistic flair and expression emerges through extended instrumental sections and virtuoso sequences before it finally begins to draw to a close.
This musical approach carries over into the following track "Empire Over", which smoothly follows on after a barely noticeable pause. More intricate than the previous track to begin with, it also has a darker tone musically. Despite this darkness, it still retains the overall melodic approach with intricate compositions in the progressions and a more melodic hook to the chorus and refrain vocals. With lyrics depicting a conflict in which a mighty force falls, it does create a grandiose feel and mental image, especially with the ambient effects and pick slides to round it out. The standout feature of this song is the fantastic keyboard work, which is a joy to listen to.
Up next is the title track, "Valley Of The Windmill". Starting brightly with a jangly acoustic and vocal section, it conjures up the image of the album artwork with its lyrical content. Behind all this imagery and storytelling is a rich bass tone and more augmenting keyboard lines. Sounding more like Yes and Pink Floyd, it's a gentler approach to progressive rock, focusing more on ambience and feel rather than the compositional content. It does kick up a gear for some of the lead work, speeding up a little and with a bit more presence in the guitars. The addition of a lightly distorted guitar buried in the background layers adds extra depth, allowing the bass and keys to work their magic whilst the drums pick up in prominence for the fills and mood shifts, as well as helping to keep the slowly changing time signatures signposted. Vocally soft in the delivery, this has a more gentle feel overall and as the track reaches its climax the multi-layered vocals trail out into a short a capella section before it coming to a rest.
"Our Place Under The Sun" is the longest track of the release. Nearly 19 minutes in length, you can expect a host of varied sections and musical deliveries throughout. From the off, it starts off with a dramatic 70s feel, akin to that of Kansas in the way the keys and bass are initially utilized. Slowing a little and creating a vast climactic feel, almost as if you were stood on a hilltop looking into the sunset, there is a sense of finality about it. With a hook laden bassline and some interesting drum patterns and rolling fills, the rhythmic section is solid here (as it has been all album), surging where needed to give a dramatic boost to the sound. Guitar wise, it shifts from intricate clean layerings to crisp distortion, a well rounded lead tone which harmonises with the keyboards and helps set the feel, giving it the extra edge in the harder hitting sections.
With a memorable repeating hook section acting as an anchor, the way the song progresses towards and away from it works to help you keep track of the motif. Shifting to a slower paced section near the six minute mark, the song has a warmer feel to it here, reflected in the bass tone more whilst the lead sections here ring more fluidly and have a darker taint to them, adding some flair and exotic feel whilst the keyboard solos squeeze out those sweet Hammond tones.
Around the mid-point, it shifts again. From a big vocal and ringing keyboard arpeggio section, it descends to a surging Pink Floyd-like keyboard ambient section brimming with a hypnotic undercurrent, before it suddenly kicks to life with a strangely catchy blues feel once more. Bright and snappy, it comes alive, bringing that Kansas boogie feel back, reflected in the compelling bassline. Another brief flurry of guitar fills, a guitar and bass harmony section and more keyboard lead work allows for one last burst of virtuosity from all instrumental sections before its grand climax.
The surreal world of Circa's Valley Of The Windmill is a strange one, but this is a musically solid release. Of course, you would expect that from the musicians who make up Circa, but given its gentler feel it still managed to engage throughout (even if some of the extended sections did get a little too extended in parts). The rhythm section, especially the bass, really carries the album, laying a solid foundation for the guitars, vocals and keyboards to add character and audio cues for subconscious image formation. The album has a relaxing, absorbing quality to it. However, the one thing this valley lacks is that spark to really set it off. It may be sustainable, friendlier and more accessible, but sometimes the 'green' approach just doesn't quite cut it….
Still, the wind blows, the windmill turns, and the story continues.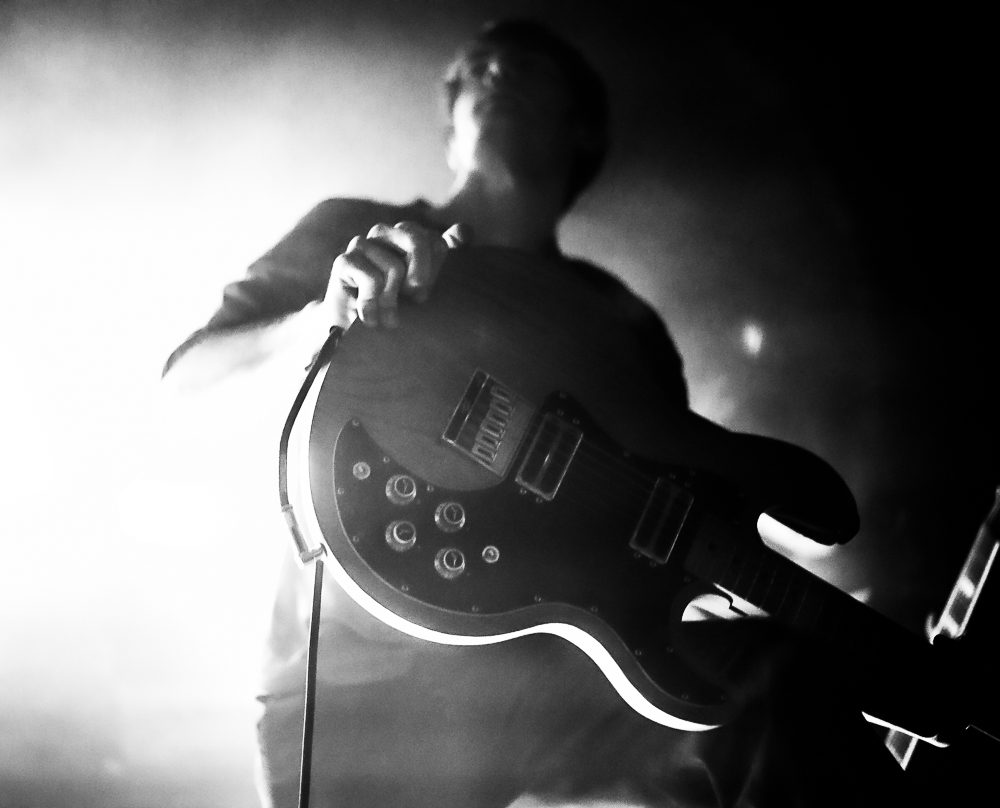 Born in the 80s, grew up with the 90s and confused by the millennial generation, I am Peter, more commonly known as Fraggle (long story, don't ask, details are a little hazy!)
With a degree in biochemistry, an ever growing guitar collection and a job handling medication, things are far different to how I expected them to have turned out, but the one thing which hasn't changed is how important music is in my life—it is one of my main passions, be it playing it, listening to it or attending it and experiencing it in the live setting (the way it is meant to be).
Blessed with a 'proper punk/metal spirit' (quote from Kailas), you will often encounter me at gigs or festivals with a beer firmly clutched in one hand and shirt in the other… Or these days, a pen and notepad too, maybe a camera if needed.