[dropcap style="font-size:100px; color:#992211;"]V[/dropcap]eteran British hard rockers UFO have had a long and chequered history.
Indeed, given their notorious hard living lifestyle it's perhaps remarkable that all the major players in the convoluted UFO story are still alive. Lineup changes over the years have have seen many people come, go and return, with vocalist Phil Mogg as the only constant factor.
The current incarnation of UFO sees Mogg alongside long term bandmates drummer Andy Parker and rhythm guitarist and keyboard player Paul Raymond. Vinnie Moore, who first came to fame playing instrumental shred-metal on Mike Varney's Shrapnel Records in the 1980s now fills the lead guitar spot since Michael Schenker's final departure a few years back.
In recent years their career has undergone something of a revival.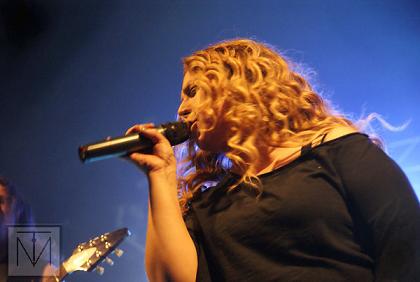 While they're no longer headlining venues the size of Hammersmith Odeon, they still drew a good crowd in Oxford, such that the hall was pretty much full.
The support, Greek/American four-piece 4Bitten, were entertaining for a opening act. Their riff-driven songs lie somewhere in the border zone between hard rock and metal. If the phrase "Female-fronted metal" conjures up images of operatic Scandinavian Valkyries, 4Bitten were utterly unlike that.
Frontwoman Fofi Roussos is more Tina Turner than Tarja, a gutsy voice and a whole load of rock'n'roll attitude. Their set got better as it went on, building up to an intense climax with multiple false endings.
[quote]Never the archetypal swaggering frontman in the first place[/quote]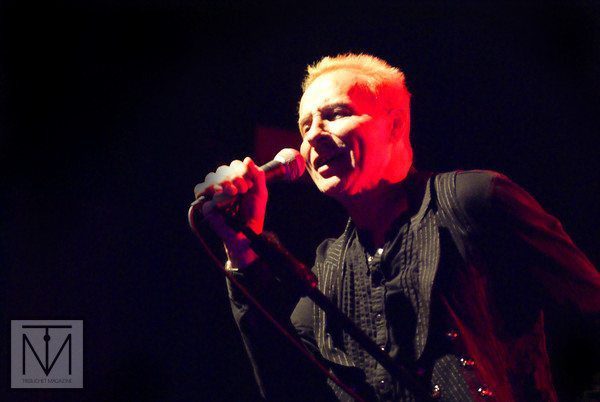 UFO hit the stage with the slashing chords of 'Lights Out'.  Phil Mogg is, despite his age, still in good voice; even if he doesn't quite have the power of three decades ago, he can still do the classic songs justice. Never the archetypal swaggering frontman in the first place, nowadays he's got a great laid-back self-deprecating stage persona.
The sound mix wasn't perfect, early on in the set Vinnie Moore's guitar was too low in the mix, and occasionally got drowned out by Paul Raymond's keys, most noticeably on his solo at the end of 'Love to Love'.
When you could hear him clearly, Vinnie Moore was a star, and by far the best guitarist they've had bar Michael Schenker. He struck exactly the right balance, demonstrating an undoubted virtuosity without any unnecessarily flashy showing off.
With a few exceptions he didn't reproduce the solos note-for-note but made the songs his own within the structure and spirit of the originals. This was particularly evident on Schenker's signature tune 'Rock Bottom', where his effortlessly fluid playing was the highlight of the entire show.
There wasn't much in the way of surprises in the setlist. Aside from a handful of numbers from their most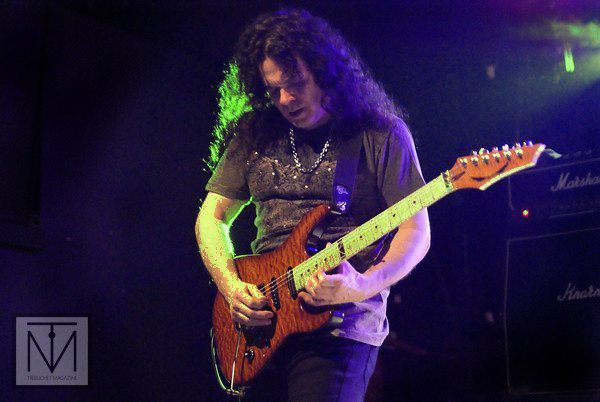 recent album 'Seven Deadly' the bulk of the material came from their 70s heyday. Indeed, only two songs, 'Hell Driver' from 2009's The Visitor and 'Cherry' from 1978's Obsession didn't come from the either the new album or the classic 1979 live album Strangers in the Night.
While it's par for the course for classic rock bands to rely on well-loved standards, I do sometimes wish a band who have recorded nineteen studio albums would take a few risks and throw in the odd surprise. Certainly 'Cherry' was worth hearing, but there are many other overlooked gems in their back catalogue I'd love to seen given a live airing.
They encored with the favourites 'Doctor Doctor' and 'Shoot Shoot', closing an entertaining evening. Classic bands from the 70s who are still on the tour circuit can be hit-and-miss. Some have still got it while others are shadows of what they once were, and when they've not got all the original members sometimes what their replacements bring to the table can make a big difference.
The UFO of 2013 don't quite have the energy they had during the 70s and 80s, but with Vinnie Moore in the band their performance at Oxford shows they're still capable of putting on a very good show.
UFO played the O2, Oxford, on February 24th. Photos by Tim Hall