[dropcap style="font-size:100px; color:#992211;"]A[/dropcap] triple A evening, so it was.
Ash, Asylums and The Amorettes was the bill, but it was the latter whom we were really lusting after since first we saw them on this very same crumbling Shepherd's Bush Empire stage not so very long ago.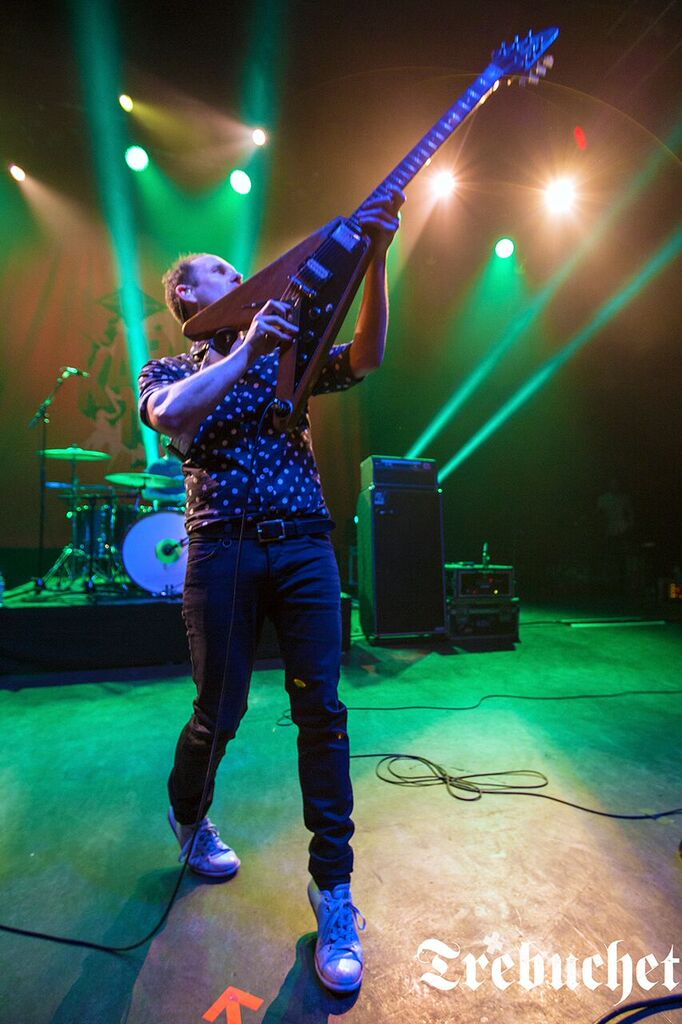 It goes without saying that Ash performed a pretty fantastic effortless set, Wheeler most resplendent in polka dot shirt and armed with a Flying V, something like a deconstructed Bryan Gregory.
Asylums, as the name suggests, performed like they had escaped from a high security nut house (it's true, go see them), but it was the three Scottish hard rocking fuel injected ultra vixens that we truly craved.
"Oh my oh my oh my oh my Pussy Power" wrote Jim and oh my, what a blistering opener The Amorettes gave. Thrusting, grinding, banging, crashing and shredding, the girls' explosive set gave no pause for breath and no break for the bar.
From the first opening hard-core 'Give 'Em Hell' note right through to the unforgettable and now anthemic 'Hot and Heavy',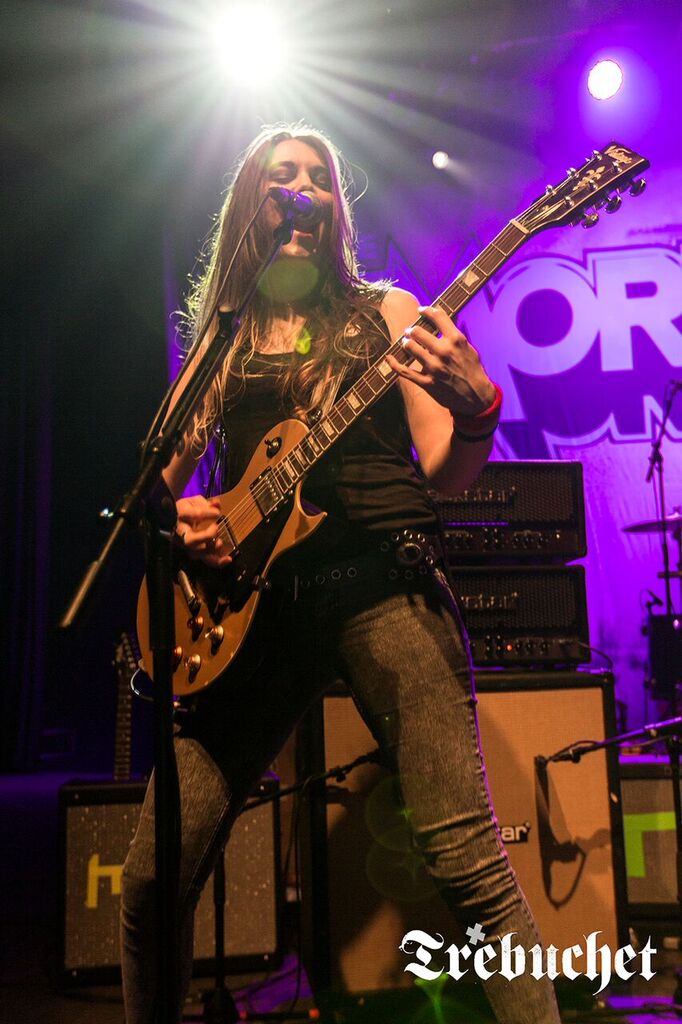 The Amorettes never dropped off the red line, giving the audience their usual sweaty stuck in overdrive show. Like a shot of concentrated Viagra straight to the pulsing vein, these girls get you hard from the get go.
Incredibly, even tighter knit since last we saw them here supporting Europe, Gill's vocals were raw, raspy, authentic and fluid whilst the dexterity of her dirty lead guitar fingering was impressive to say the least.
Hannah pummeled the skins like a Duracell bunny grinding on a Rampant Rabbit whilst Heather brought the party to the crowd and hit those bass strings with such a violent wrist action it would make any man recoil.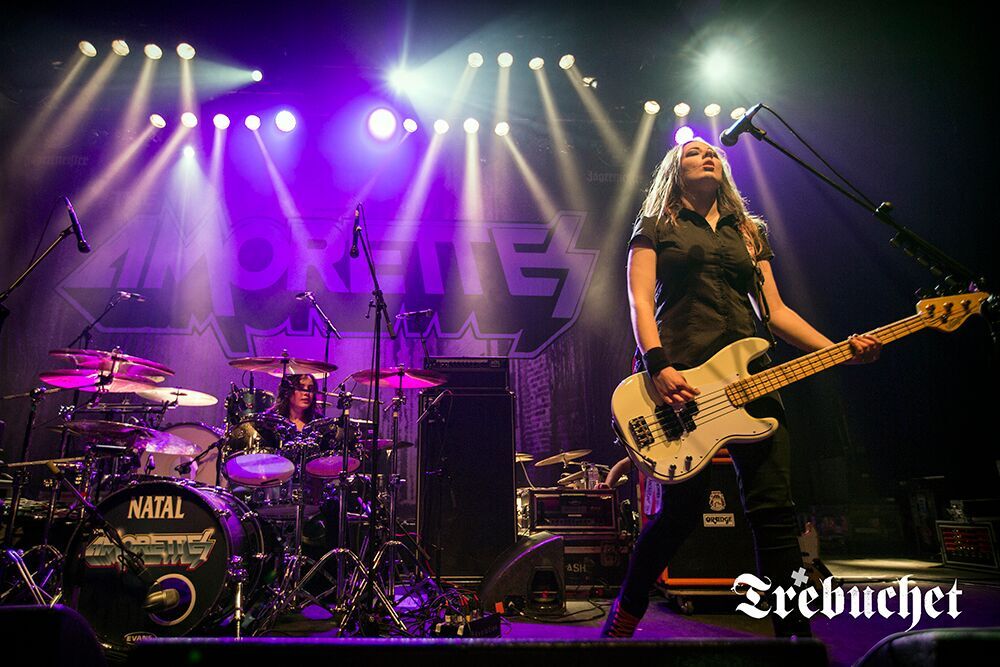 No frills or fancy superhero stagewear like those hard rocking Heavy Tiger girls, The Amorettes are the real deal, delivering pure raw pussy powered rock and roll. You just know they'd break your spine.
Photos by Carl Byron Batson. Not to be reproduced without express prior permission.

Photographer, published poet, former party animal, body builder, grave robber
to the stars and renowned chainsaw juggler, Carl can often be spotted on his
Harley Davidson pretending to be in Terminator 2. He is also frequently seen in
the press pits of old London town, camera in hand, avoiding being hit by bottles
of wee and crippling his opposition with secret Kung Fu moves.