[dropcap style="font-size:100px; color:#992211;"]T[/dropcap]here are many bands within the progressive rock scene who take a modernised streamlined approach to the genre, stripping out the fabled self-indulgent excesses to make their music relevant for a new generation of listeners.
Transatlantic are not one of these bands.
The supergroup consisting of former Dream Theater and Spock's Beard alumni Mike Portnoy and Neal Morse, along with Marillion's Pete Trewavas and The Flower Kings' Roine Stolt have always been a byword for prog-rock excess. They're the sort of band who can play a three-and-a-half hour live show that consisted of just seven songs, the mere mention of which can make some mainstream music writers quiver in fear.
[quote]They're the sort of band
who can play a three-and-a-half
hour live show that consisted
of just seven songs[/quote]
The quartet's fourth album, Kaleidoscope finds them doing what they do best. Clocking in at 75 minutes in length, not far short of Yes's legendary Tales From Topographic Oceans, it contains just five songs: three shorter numbers bookended by two lengthy epics, the twenty-five minute "Into The Blue", and the even longer title track.
True to their inspirations from the golden age of prog, the record has an organic sound, all swirling Hammond organ, Mellotron and soaring overdriven guitar. Despite the unashamed self-indulgent excess, there is still room for plenty of memorable tunes.
The two longer numbers include symphonic rock riffs, quiet reflective passages, jazz-inflected instrumental sections and huge anthemic climaxes with recurring motifs.
It all sounds impressive, though you can't help feeling that both epics might have benefited from a little judicious editing. They do go on a bit, and the title track especially descends into rather formless jamming in places. At one point it leads into a climactic solo that sounds as though it fits the end of the piece, but no, there's still another ten minutes to go.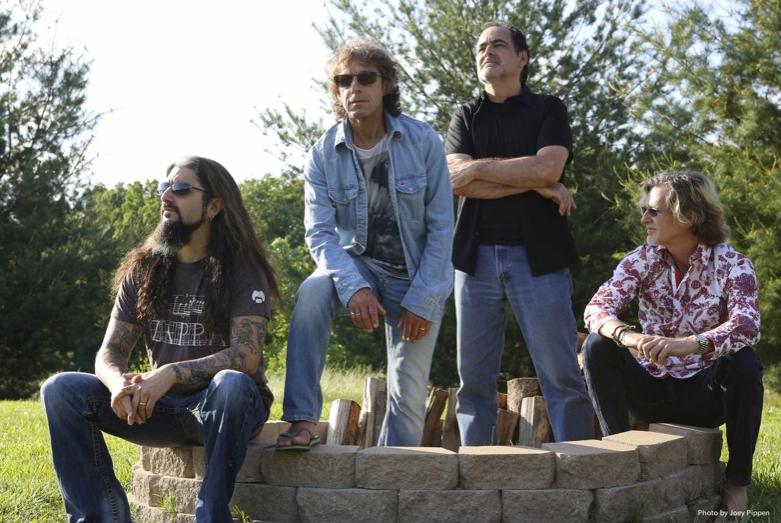 While the two epics attract the initial attention, it's actually a couple of the shorter numbers that stand out on repeated listens. The rocker "Black as the Sky", driven by an archetypal neo-prog synth riff, is great fun. And the ballad "Beyond the Sun" is a thing of beauty, both the simplest and the shortest track on the record.
Transatlantic are a band you either love or hate. Their lack of any kind of restraint is both their greatest weakness and their greatest strength, and the resulting 30-minute songs are not for the faint of heart. But at its best it captures the essence of 70s progressive rock, evoking bands from Yes to Uriah Heep, and the whole thing is at least as good as anything they've done since their 2000 début.
Out on January 27th.
[button link=" www.transatlanticweb.com" newwindow="yes"] Transatlantic Homepage[/button]