[dropcap style="font-size:100px; color:#992211;"]W[/dropcap]ell papa ooh maw maw, just look at those crazy rocking Asian dudes and dudettes.
Now I did say a while ago how bent up these guys were on all that 'Billy music. Well now ace German photographer Paul Müller Rode has finally finished up working on one hell of a good book,
Tokyo Rockabilly Club – The Book.
Check this out at once.
Tokyo Rockabilly Club – The Book from paul mueller-rode on Vimeo.
This beautiful piece of gloss is jam packed with some real kick ass images. That boy can sure handle a camera. Paul says "The first idea for my trip to Japan was to shoot some street style pictures: Manga people or Gothic Lolitas but in Asia, everything is much faster than in Europe. My friend Timo, who lived in Japan at this time, guided me to a place where an ever-growing crowd of Rockabillys was gathering.
They played Rock 'n' Roll from a stereo and started to dance as if they were in a club, not in a public park in the middle of Tokyo. These Rockabillys fascinated me because every age was represented – music and style were the things that connected them. They have been doing this for 30 years, weekend after weekend, with no financial incentive in mind, just for fun, just for themselves. I was deeply impressed".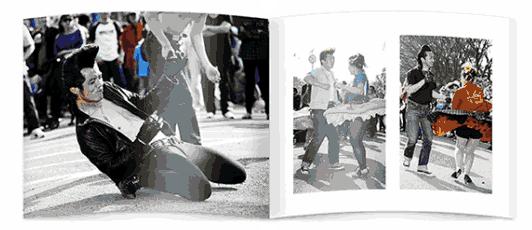 The book is ready to print and Paul needs support with production costs and y'all can get yourselves involved.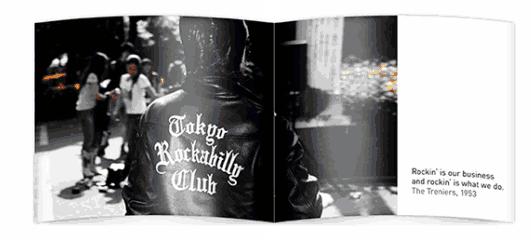 Pre-order your copy for just 30€ (postage within Germany included) or add some nice goodies and get a premium photo print (30cm x 40cm), postcardsor even your name/logo in the book.
facebook.com/Tokyo.Rockabilly.Club.the.Book
Come on, help Paul to get this book off the ground.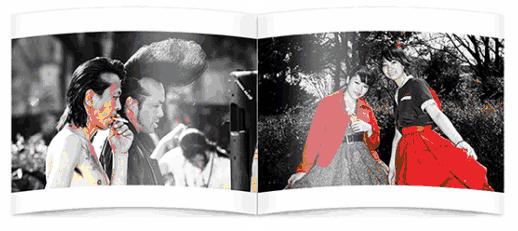 It will come in a black linen-style book cover and has 96 pages with nearly 100 unique photographs of the Tokyo Rockabilly Club. All pictures were taken at Tokyo's famous Yoyogi Park in Harajuku and printed on high-quality 170g matte paper.
This really is a must have for any one interested in photography or that crazy rock and rolling rockabilly culture. Check it out.
All images Paul Müller-Rode.

Col. Jon Burrows. Conceived in the ghettos on the outskirts of Memphis. Hailed as the new face of the hood. Haikus to him can be found on underpasses, large rocks at public parks and the occasional idling limo.
Nearly all of the words he writes are spelled correctly, occasionally managing to format a page with a paragraph break. He once drove a tank and lives solely in hotel and hospital suites covering the windows in tin foil.
His epic autobiography, 'Fuck You Buddy', will hopefully one day be published, if someone in the literary world can decipher its sophisticated and convoluted message.