[dropcap style="font-size:100px; color:#992211;"]N[/dropcap]orth American two-piece rock bands would appear to be like buses. They're always full of youths throwing chicken around and smell of wee.
That aside, you wait ages for one, and then three turn up at once. Two Gallants generate sweaty folk-rock out from a simple drums/guitar/voice combo, Menomena dredge ambitious pop cascades out of raw guitar and sundry electronic wizardry, whilst for The Zolas, it is piano and guitar which form the core ensemble.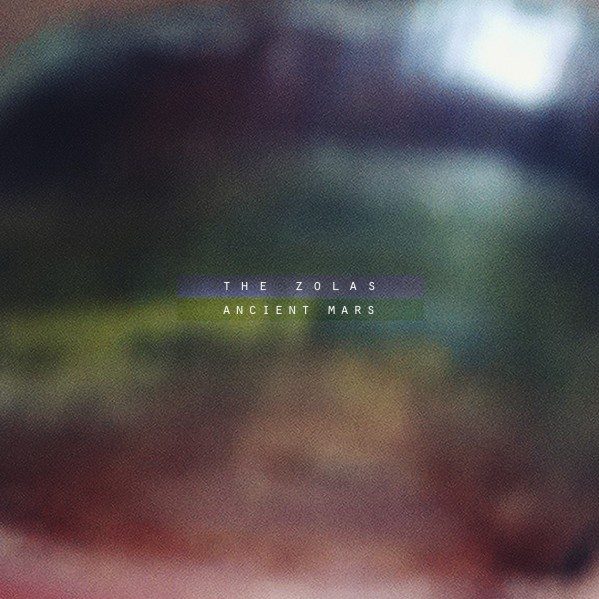 Ensemble is a grandiose noun for what is probably a practical reaction to the music industry in 2012. Tot up the combined food/travel/accomodation costs of Earth Wind and Fire for a night or two and you could probably send a winsome ukulele waif out on the road for months. They don't eat much, and the uke fits into an overhead locker. A two-piece fares similarly well.
Whatever the logistics of travel and touring, there are technical considerations too. Pop music is littered with duos, the most easily-recalled being from the early era of synth-pop. Soft Cell, Yazoo, Pet Shop Boys. The latter (although of a later generation) summed up the dynamic of the time in 'Opportunities': 'I've got the brain, you've got the looks, let's make lots of money'. Faceache tended to lurk, all frown-lines and pitch-bendy, behind a stack of keyboards doing the clever stuff, A  more picturesque front end cavorted with the mic.
[quote]I've got the brain, you've got the looks, let's make lots of money[/quote]
Making music that is less sequenced, synth/sample-driven than eighties electropop presents more challenging territory. Sarin Smoke's most recent release, Vent, presents a band reacting to their (in this case, tragic) new status as a two-piece with a deep and affecting exploration into the music that can be produced when everything is stripped down to processed guitars, diverging subtly from only a couple of chords. It's impressive, but it's not exactly songwriting in a mainstream sense.
Knot In My Heart_The Zolas by The Zolas Official
For The Zolas, the divergence from established rock/pop songwriting tradition is not quite so marked, but it is there nonetheless. Songs on Ancient Mars don't always have a verse-chorus pattern; tempos often leap mid-song, or slow down; bridges don't always bridge back to where they're expected. It's nothing radical or offputting, and there is certainly nothing on the album that can't be whistled, but there is some quirkiness of arrangement that should be applauded too.
Reverbed piano and guitar are the most prominent of the Canadian duo's sound, with simple beats asserting themselves more through the use of the volume slider than any intricacy of programming on the ProLogic user interface. Lyrics though, are the star attraction. As any ukulele-wielding waif will attest, the more instruments you strip away, the more important it is that the words are worth listening to.
Working from a persona that is partly self-aware geek, partly romantic dreamer, there is a wistful quality on Ancient Mars that, like romantic geeks are wont , verges into uncomfortable stalker territory on occasion. 'When all your nights are starry blurs, will you remember me?/When all your friends are photographers, will you remember me' stays barely on the right side of passive/aggressive in 'Local Swan', less so 'I found the stomach to deny/ The urge to look you up online./Don't want to creep on your profile/But sometimes I still do' from 'Cold Moon'.
[quote]the exhumation of that much loved barred-E riff [/quote]
But elsewhere, the obsessive-compulsive detail of lyrics can crack a smile out of most listeners. 'Strange Girl' develops a teen-romance story through the medium of geographic, tectonic metaphor. The reason? He met her in 'earth and ocean class', so couplets such as 'I know you oh so well, since we were fifteen/ I feel it in my joints, when your weather's shifting' have a pleasing thematic quality. It's a jewel of a track, a living-room stomper built around some exuberant Rhodes-work and the exhumation of that much loved barred-E riff from, depending on your age, 'Smells Like Teen Spirit' or 'More Than a Feeling'.
The 'Girlfriend in a Coma' style guitar picking on 'Ancient Mars' drives a song that, lyrically, is a poignant lament for now-extinct life on the red planet. 'Several Billion years ago, I lost a planet that I loved, to the cold'. Why sing about such things? Why not? What the song does do is prepare the ground for the type of lyrical zaniness that follows. 'Observatory' is an example: 'Hands in the air, listen to me/ This is a stick-up at the observatory'.
Observatory_The Zolas by The Zolas Official
Big build/drop popsongs concerning geek fantasies of love and science either strike you as Weezer-tastically engaging, or teeth-grindingly twee. Ancient Mars gives fair warning. 'The blue within your skin, is like an atlas of the stars/ I want to read your book, but I don't want to break the spine'.
Menomena's Moms is an ineluctable reference point, despite that album being a much harsher, more guitar-driven collection. Nor do The Zolas labour their lyrics with knowing references to sex-shop gloryholes and animal instincts, or deliver them in an irritating told-you-so manner reminiscent of 'Country House'-era Albarn.
Truth told, there is much in this album, with it's reverbed piano/rhodes, guitar, echoing vocals and niggling lyrics, that reminds of The The's Dusk – that early collaboration between Johnny Marr and Matt Johnson which, although exponentially more nihilistic than Ancient Mars, shares a dynamic.
Piano/organ builds, picked guitar melodies, crunching riffs, and a lyrical approach that constructs vivid narratives using thematic language. It's funny, and fun, as well as being an almost perfect example of an album that's 'a grower'. Which, in the front-loaded era of instant pop, is something of a novelty. Well worth the 'effort'.
On Light Organ Records, December 3rd.
[button link="http://thezolasmusic.com/" newwindow="yes"] The Zolas[/button]

Sean Keenan used to write. Now he edits, and gets very annoyed about the word 'ethereal'. Likely to bite anyone using the form 'I'm loving….'. Don't start him on the misuse of three-dot ellipses.
Divides his time between mid-Spain and South-West France, like one of those bucktoothed, fur-clad minor-aristocracy ogresses you see in Hello magazine, only without the naff chandeliers.
Twitter: @seaninspain