[dropcap style="font-size:100px; color:#992211;"]T[/dropcap]he Treatment have had some line-up changes, at least that's what I've been told.
I didn't really know to be honest, as the night of Friday 13th May in Islington's O2 Academy was my first taste of this quintet of dirty rockers. To be fair, they played as tight as a nun's front bottom, so god only knows what they were like before the ch ch ch changes.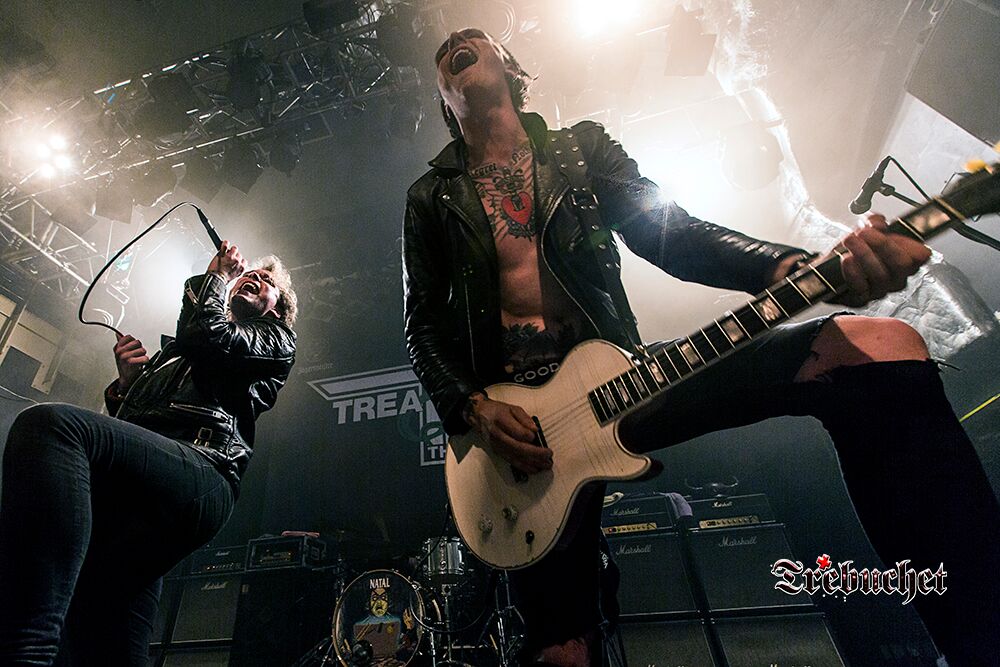 The boys were banging out tracks from their vibrant new album Generation Me and boy was it banging. An apt album title I thought, as the world seemed to be chasing wrinkly old granddads that week, like The Fall and Iggy Pop. Whilst those old coffin dodgers were topping up their pension pots from the hordes of sad unfulfilled mid-lifers in the red wine supping audience, wrinkle free fresh faced new blood such as The Treatment were tearing things up for the modern world. Any true supporter of music should surely be taking a peek at the current new live scene rather than doffing their toupees to the world's forgotten boogie boy.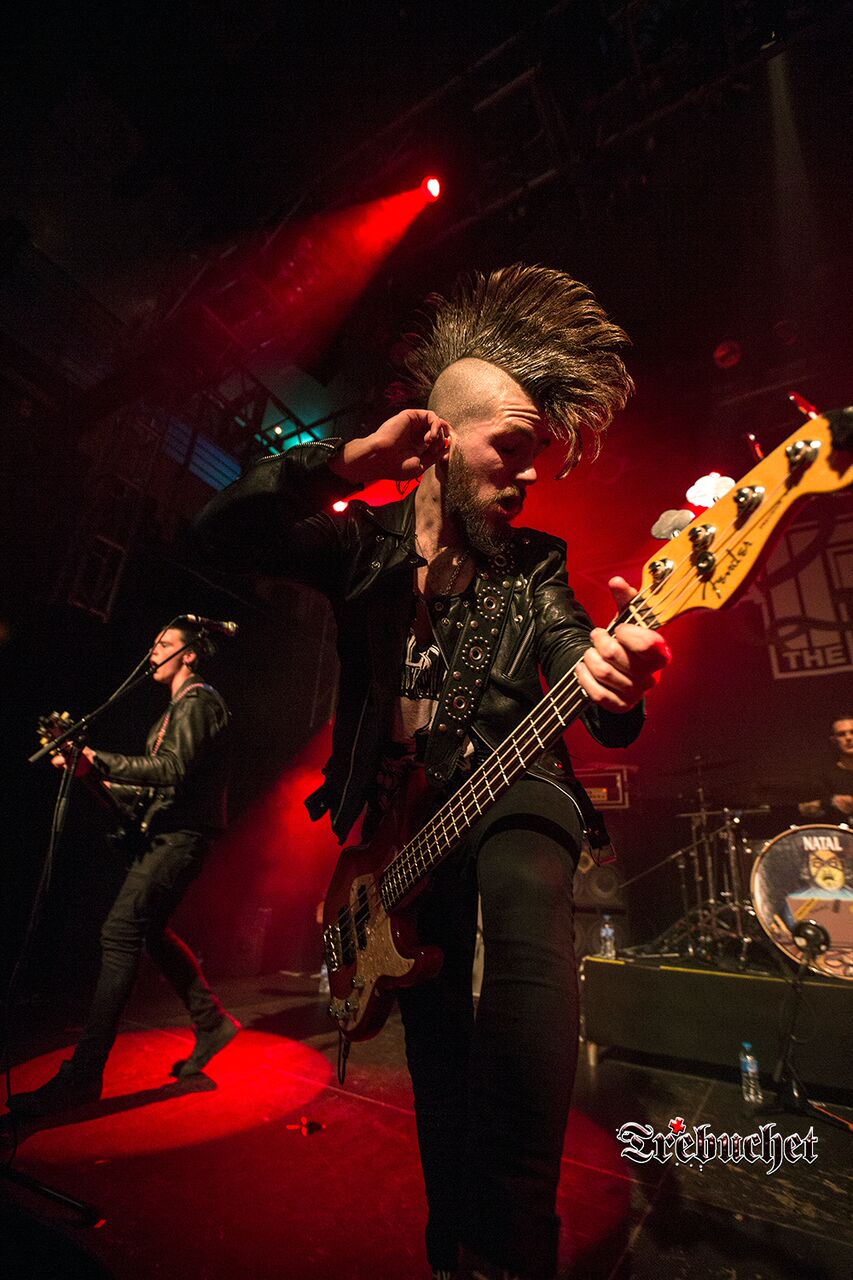 'Drink Fuck Fight' and 'We Are Beautiful' were both fittingly on the set list. Riotous hairy-bollocks out rock anthems for the young and the young at heart it was, and fuel for the feeding frenzy in the laughably oversubscribed photo pit. The mad scramble was testament to the huge amount of press interest in this band of lucky lads. Watching the elbowing and jostling for shots amongst the photographers, amidst the hit and miss lighting was a joy to behold: a photographic mosh pit.
It was a revved up redline of a show for sure. The energy from the band never dipped, not one little bit and their stage presence lit up the crowd like a rocket up the anus. Oh how we miss the Alien Sex Fiend. Whether a beard should be sported together with a Mohican was a matter of mass debate at the bar, but each to their own. It's a modern world so let us make room for the hipster punk look.
The Treatment may not be the cure, but they should definitely ease the symptoms of lack of new raw rock and roll, and should most certainly be included as part of your five a day.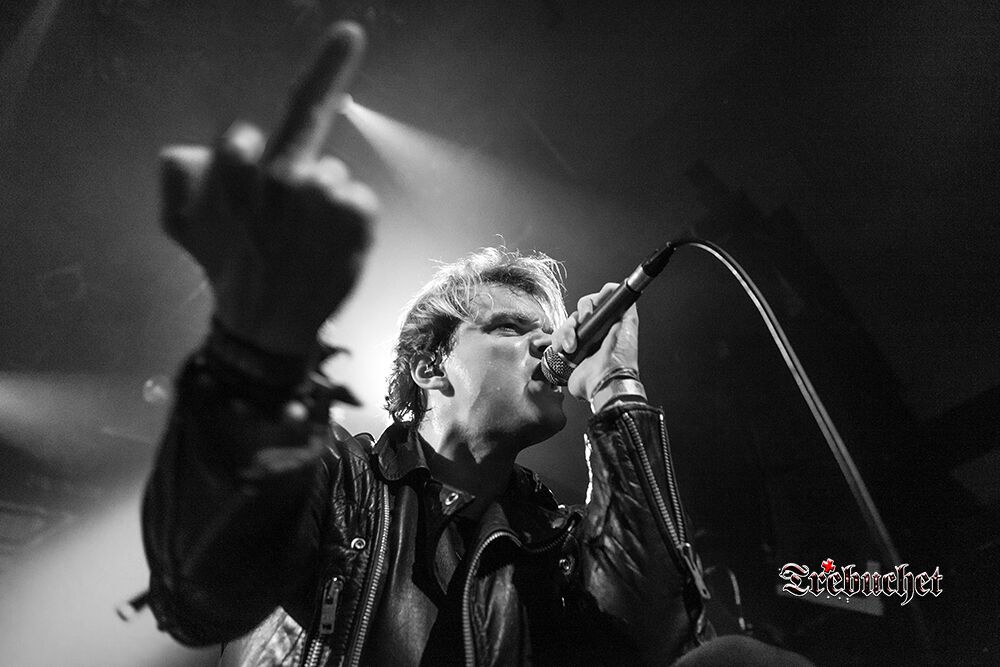 Photos by Carl Byron Batson. Not to be reproduced without express prior permission from the phitographer.