Songs from the Old Kitchen is York singer-songwriter Heather Findlay's third release since leaving Mostly Autumn to go solo in 2010, not including a couple of guest appearances for other artists.
She's chosen to release this album under the name of 'The Heather Findlay Band', giving the musicians with whom she'd previously recorded and toured a much higher billing. Those musicians are guitarists Dave Kilminster and Chris Johnson and the rhythm section of Steve Vantsis and Alex Cromarty. Heather's former Odin Dragonfly and Mostly Autumn partner Angela Gordon also appears as a guest.

Following on from Live at the Café 68, this is a second album of acoustic reworkings of older material, this time with the full band rather than a duo. Unlike that earlier album, which included a number of songs penned by Chris Johnson, all the songs here are Heather's own, either written or co-written by her.
Some are Mostly Autumn songs, drawn largely from Glass Shadows and Heart Full of Sky, her last two albums with the band. Others come from her 2011 début solo EP The Phoenix Suite and one is taken from Odin Dragonfly's Offerings. The instrumentation is varied, alongside six and twelve string acoustic guitars, stand-up bass and assorted percussion instruments, you can hear banjo, mandolin, harmonium, alto flute and clarinet.
Stripped of Mostly Autumn's wall of sound classic rock production or The Phoenix Suite's indie-rock stylings, and rebuilt from the ground up, the songs take on a warm, organic and rootsy sound, transforming them into something altogether different from the originals.
The album opens with 'Find the Sun', an overlooked classic from Heart Full of Sky, a heartbreaking ballad featuring some beautiful vocal harmonies. 'Flowers For Guns' goes bluegrass with banjo and mandolin. The arrangements of 'Black Rain' and 'Half a World' aren't far removed from the electric versions the band have been playing live, both featuring some acoustic shredding from Dave Kilminster.
Even the Odin Dragonfly number 'This Game', an acoustic number to start with, turns into something quite different, now based around Alex Cromarty's percussion pattern and interlocking guitars. 'Unoriginal Sin', one of the standouts from Glass Shadows has an awful lot of power and energy for an acoustic song, with something of feel of Led Zeppelin's acoustic side.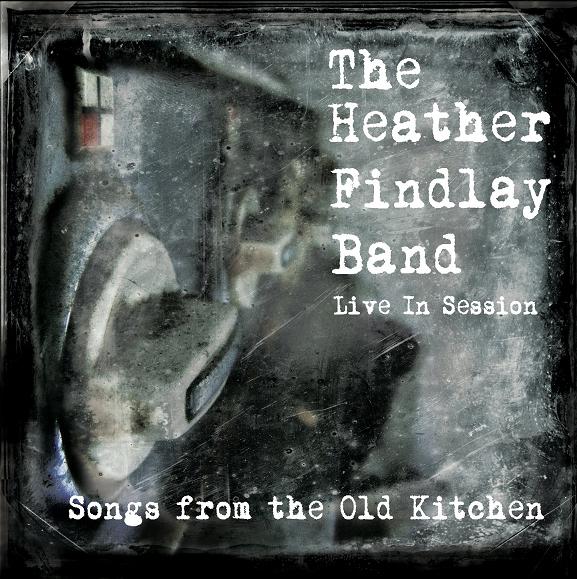 The reworkings of three recent solo songs are very interesting. 'Seven', possibly the best song from The Phoenix Suite, is simply beautiful, and makes you wonder if it should have been recorded acoustically in the first place. 'Red Dust' is transformed almost out of recognition; what had been an indie-flavoured hard-rocker turns into a dreamy atmospheric ballad. The semi-epic 'Mona Lisa' also gains a surprising amount of additional depth.
The album ends with 'Above the Blue', an exercise in stripped-down minimalism in the first place, which here sees Heather's emotive vocal matched to a very simple but subtle backing, making a fitting coda to the album.
It's a very different sound from their dynamic electric live shows, but great as Heather Findlay can be in full rock mode, the acoustic sound is a very good match for the natural warmth of her voice. One striking thing is the way this album reveals the consistency of her songwriting. Once the material is creatively reinterpreted by the same band, you can no longer see the join between the songs written for Mostly Autumn and her subsequent solo work.
Even if this isn't the album of new material many fans are eager for, the combination of Findlay's songwriting and her band's skill at arranging is more than enough to whet the appetite for what should hopefully come in the future. It certainly gives an idea of the sort of direction new material might take.
[box] several songs end up improving on the originals[/box]
Unplugged albums of this nature, much like live albums, can be a bit hit and miss. But when several songs end up improving on the originals, this album definitely qualifies as one of the hits. At times mellow and atmospheric, and at times crackling with energy, this album is strongly recommended.
Songs from the Old Kitchen can be ordered from http://www.heatherfindlay.co.uk/