[dropcap style="font-size:100px; color:#992211;"]T[/dropcap]he ocean is a strange and multifaceted thing, in equal measures benign and terrifying, its depths summoning all manner of visions and nightmares, and its waves crashing hard on the edges of the human imagination.
So it's a surprise that more metal bands don't make use of it as a theme. True, there have been tracks like "Fast As A Shark" by Accept, which didn't really have that much shark in it if we're being honest, or Iron Maiden going all proggy (via Spinal Tap) with "Rime Of The Ancient Mariner." But for the most part, the depths have been left in the capable hands of German doom metal act, AHAB, whose new album, The Boats of the Glen Carrig has been released to no small measure of acclaim.
I was certainly a big fan of their debut, the Moby Dick-themed Call of the Wretched Sea, first released in 2006, so an interview with the band's guitarist-cum-vocalist-cum keyboardist, Daniel Droste, certainly didn't leave me feeling all at sea. (Chortle!) My first question regarded the loads of melodic sections the new album features.
"We did a lot of jam sessions this time" Daniel explains. "On the other records, we were recording at home, but this time it was taking risks in the rehearsal room."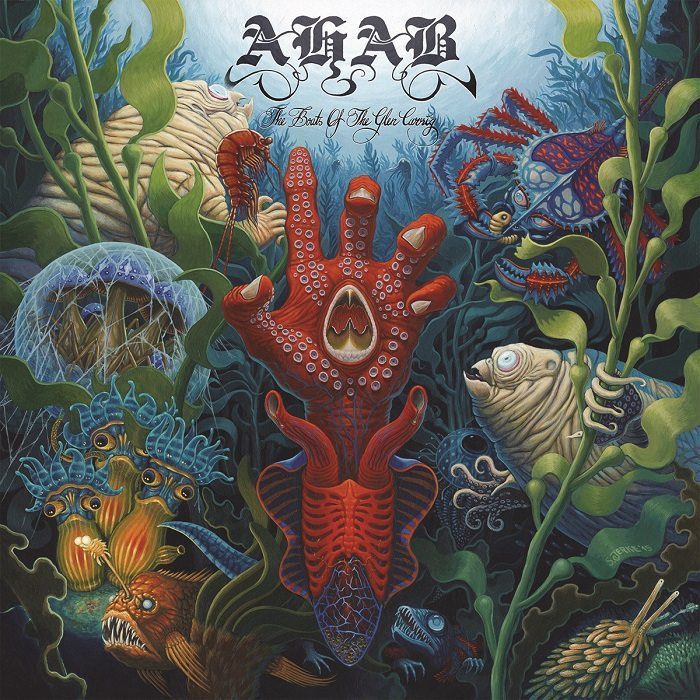 The Boats of the Glen Carrig was also recorded with live drums and bass, for a suitably live feel, but in other ways, it retains many of the AHAB trademarks, like contrasting vocals, melodic sections and those huge leaden riffs.
"They're the things I'd like to keep because they're part of our sound", Daniel says. "But we've never thought of genres when we've done jam sessions. It's not like we say 'let's put a progressive part here' or 'let's play a death metal part there.' It just happens naturally; we're very open-minded. As long as it sounds like AHAB for us, it's OK."
The album's title is taken from a short story by the nautical horror writer William Hope Hodgson (1877-1918). The band was turned onto his work by the suggestion of a fan on their Facebook page. With the inspiration nailed down, the album found both its direction and its theme. As Daniel explains, "the stories we use as inspiration form our basics into a certain direction."
It was also a blessed relief from the usual sources of maritime horror. "Mostly the fans are proposing Lovecraft stuff but many bands have done that before, so it's not that interesting for us. The hint about Hodgson was very promising, so we read the book, liked it and chose it."
Given that Lovecraft was, err, "inspired" by Hodsgon's work, amongst others, this is fitting. It also shows how carefully Ahab cultivates its fan base. "Yes, it would be stupid not to do that, because you get a vast source of inspiration and many people giving advice and stuff like that. We're always on the lookout for new stuff."
The end result is, unsurprisingly, something Daniel is very happy with, despite pointing out that "listening to music and making it are very different things." He is very satisfied with the opening track, "The Isle", and is intrigued to hear how the others translate to the stage, given that this will be the first time he will hear many of them live.
The album is also notable for featuring the band's first cover, a slowed-down dirge spin on "Turn of a Friendly Card" by the Alan Parsons Project, featuring guest vocals by Olav Iversen, of Norwegian doomsters Sahg.
This resulted from the band's label asking for a 7" release. Since this required a song that was around five and a half minutes length, the band had nothing short enough to feature. (On this album, the tracks average at around nine minutes in length, though the longest lasts for over 15 minutes.)
Deciding to try a non-metal cover version, the band "halved the speed of the original song and found that it really, really worked. It already sounded like a doom song, so we decided it would be our cover." Iverson's vocals also went well with the cover – "we were also very satisfied about him doing the vocals", Daniel says. "We were very proud of the fact that he joined us for that track."
The Boats of the Glen Carrig was nonetheless a demanding recording session, with much time spent in the studio, painstakingly experimenting with a wide range of guitar sounds and amps. Keen to help out with the mix, Daniel found himself working "until twelve or one in the morning", despite the requirements of a day job. It has paid off, however. "The reviews so far are very good, so we'll see what happens next" he muses optimistically.
Unsurprisingly, the band's main fan base is German, although if merchandise sales are anything to go by, the US market comes second. The band's three UK dates have been well received, nonetheless, as have their frequent festival appearances, and the doom scene overall is very supportive of the band's original touch. "We've never played doom shows with bands who act like rock stars. It's healthy – people are very open-minded."
The only problem, it seems, is the genre tag the band has been saddled with since its first album. "We claimed we were playing funeral doom metal that time, but we haven't done that for a while. People still keep saying that's what we are, though" Peter states.
A hint of irritation creeps into his voice: "Some people may have a problem with that, but we play the music for ourselves and if people like it, that's OK, but if not – I don't care."
The band's long songs don't cause so much of a problem, however – even if festival slots mean they can only manage four or so songs per performance. "We're quite exotic when we play onstage at mixed metal festivals", Daniel admits, but "the reaction has been good so far." In any case, "it's always interesting to see people's reactions" as "some people are head banging and others are standing there with closed eyes…" Cosmic… Or perhaps, Aquatic….
This brings us to the big question – why does the band's music have such a nautical theme? In part, it is due to Daniel's own fascination with the sea, rooted in childhood holidays on the Baltic coast, which continues to this day with holidays to the Swedish coast, the Azores and Madeira. "Maybe that's a longing for this kind of feeling," he explains. "The sea is its own vast universe, a force of nature that can destroy, but on the other hand, it's also a beautiful source of life. You can hear the sea, you can feel it, and you can smell it – you can see it too, of course."
Sharing an obsession with Herbert Melville's Moby Dick – "the mother of all sea stories" with the band's other guitarist, Christian Hector, Daniel formed the band with him in 2004, noting that there were no other bands "doing anything about sea-related topics, so we thought it would be an interesting theme for people on the one hand, and for us to write music about something we were really interested in."
It's also such a rich seam of material that you'll never get to the bottom of….
"Yes, of course! And everyone knows what we're talking about because they've all visited the sea and have special feelings towards it. Not many people live near to it though. I don't. We long for the things we don't have. The good thing about this sort of topic is that people have experienced the sea in one way or another, and know what we're talking about, so they can identify with what we're doing, in a way."
But does Daniel himself have any particular, defining memory of the sea? "It's like a combination of many different things. It's a special mood I get; a contrast to our modern, hectic world. It's a place to go and be calm….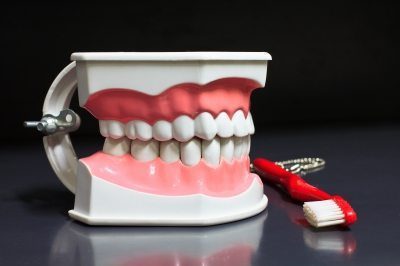 Alexander Hay is a writer and polemicist based online and in print.