[dropcap style="font-size:100px; color:#992211;"]F[/dropcap]inland's Ice Queen of Metal came to Islington Academy for the London date of her European tour.
On previous tours the former Nightwish singer Tarja Turunen had played the larger Shepherds Bush empire; this time around it was the smaller O2 Academy. Nevertheless the venue was completely rammed, the busiest I've ever seen it, so much so that the bar ran out of beer.
And it was the first time I've ever seen a nun in a metal crowd.
The support was French four-piece Elyose, who played an entertaining set, more straight goth-tinged rock'n'roll than symphonic theatrics, despite their use of programmed keyboard parts rather than employing a flesh-and-blood keyboard player.
Crystalline soprano
Tarja fronted a six-piece band including one-time Apocalyptica member Max Lilja on cello alongside the traditional guitars, drums and keyboards. Her sometimes bombastic albums lack the emotional depth of Nightwish's recent work, but by God she can rock out live, with a dramatic stage presence. Even in an age where female-fronted acts are increasingly common, Tarja's crystalline soprano voice is quite unlike anyone else in the metal scene.
It was helped by an excellent sound that gave Tarja's voice prominence in the mix, and even sounded great from the photo pit.
The set was drawn from across Tarja's three solo albums with the odd Nightwish number thrown in for good measure. There is something inherently ridiculous about the melodrama of songs like "Anteroom of Death" and "Victim of Ritual" with their classical motifs and vocal gymnastics, but Tarja's on-stage charisma makes them work, and neo-classical epics such as "Mystique Voyage" and "Medusa" came over well live.
Shredding cello solo
The more conventional hard rock of "Never Enough"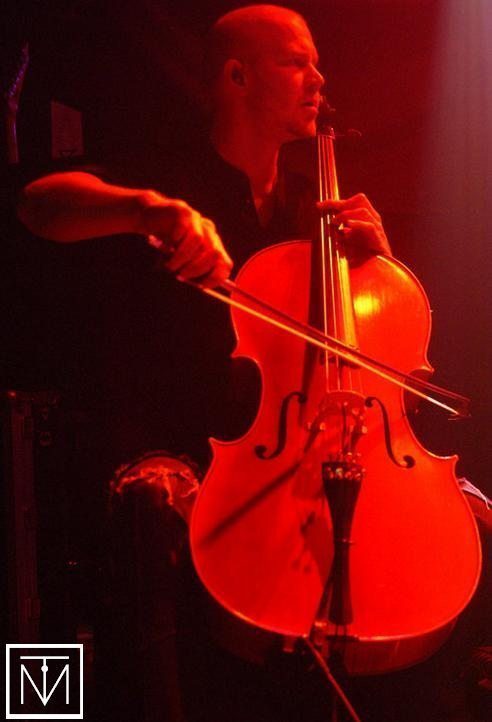 turned into an extended jam featuring a shredding cello solo. Indeed, aside from Tarja herself, Max Lilja was the star of the band, his cello playing forming an integral part of the music, often playing lines played by other instruments on record, demonstrating just how versatile an instrument a cello can be.
The encores included the Nightwish oldie "Wish I Had An Angel", with guitarist Alex Scholpp handling the male vocal part; he's no Marco Hietala, but it worked well enough. Such was the enthusiasm of the crowd the band came back for a final encore of Gary Moore's "Over the Hills and Far Away", a song that frequently featured in Nightwish's live sets, and older than many of the audience.
Almost a decade after being sacked from Nightwish, Tarja is a dynamic live act with a remarkable and unique voice, and on the strength of performances like this doesn't only reproduce her records live but exceeds them. And the world of metal definitely needs more cellos.
Photos: Tim HallTarja Turunen played the O2 Academy on February 10th 2014