[dropcap style="font-size:100px;color:#992211;"]D[/dropcap]ellasposa Gallery announce Tales From the Colony Room: Art and Bohemia, a group exhibition featuring more than 70 artists associated with the legendary Soho club, including Francis Bacon, Lucian Freud, Frank Auerbach and Tracey Emin, as well as photographers John Deakin, Bruce Bernard and Daniel Farson.
The presentation comes hard on the heels of Tales from the Colony Room: Soho's Lost Bohemia, an oral history of the club edited by Darren Coffield, who is also the curator of the show. He says: "For more than 50 years, artists, poets, musicians, actors and writers, plus a fair few criminals, congregated at the club. This show pays homage to some of the biggest names, such as Bacon and Freud, but also the legions of others who made it such a special and influential place, as well as the club's three proprietors, Muriel Belcher, Ian Board and Michael Wojas."
The exhibition, the first of its kind, is arranged on two floors, with the lower ground of the gallery devoted to photography. The images include portraits of Bacon and Freud, but also famous Sohoites, such as the late Sebastian Horsley (by Carla Borel), who is also captured in oil by Maggi Hambling. Coffield adds: "This is a disparate collection of artists united by one thing: conviviality. The club was a safe haven for creatives and people who lived outside of convention, and its closure in 2008 was without question the end of bohemian London. This show is a celebration of those times."
Coffield and the gallery have drawn together a collation of work, including loans from many important public and private collections. Freud, Bacon and Auerbach are all represented, along with Sir Eduardo Paolozzi, Sir Peter Blake and Patrick Caulfield. Reflecting the club's resurgent popularity with the so-called YBA generation, there are works by Keith Coventry, Gavin Turk and Tracey Emin. Sarah Lucas, who worked behind the bar for a while — as did Damien Hirst, famously doing so naked one evening — has created a sculpture especially for the show.
Says Dellasposa director Jessica Phillimore: "The Colony Room Club is very important in the history of British art. It was a place where artists could socialise and exchange ideas. There is nothing like it in London anymore, and probably never will be again, and the work in this show is a testament to the spirit it enkindled in those that went there."
Tales From the Colony Room: Art and Bohemia runs at Dellasposa Gallery from 15 September – 20 December. The exhibition will be accompanied by a programme of talks and lectures, details of which will be announced shortly.
Image: Bruce Bernard, Head of Francis Bacon, 1984 © Estate of Bruce Bernard. Courtesy of Virginia Verran.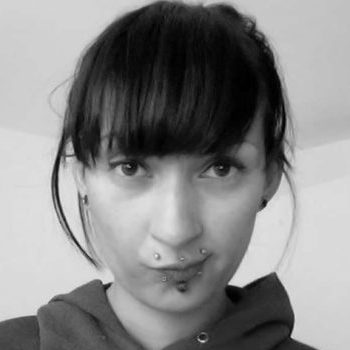 Naila Scargill is the publisher and editor of horror journal Exquisite Terror. Holding a broad editorial background, she has worked with an eclectic variety of content, ranging from film and the counterculture, to political news and finance.