[dropcap style="font-size:100px; color:#992211;"]S[/dropcap]tiff Little Fingers, unlike many circuit beaters, always seem to bring a top-notch show no matter how many times you see them.
Their hard-hitting performance at Kentish Town's Forum was no exception.
The only slight disappointment on the night was the light and sound during Ricky Warwick's support slot. Playing as Ricky Warwick & The Fighting Hearts, the performance was every bit as vigorous as when we've seen him fronting The Black Star Riders. Alas, the venue didn't give the hard rocking son of County Down the back-up he richly deserved.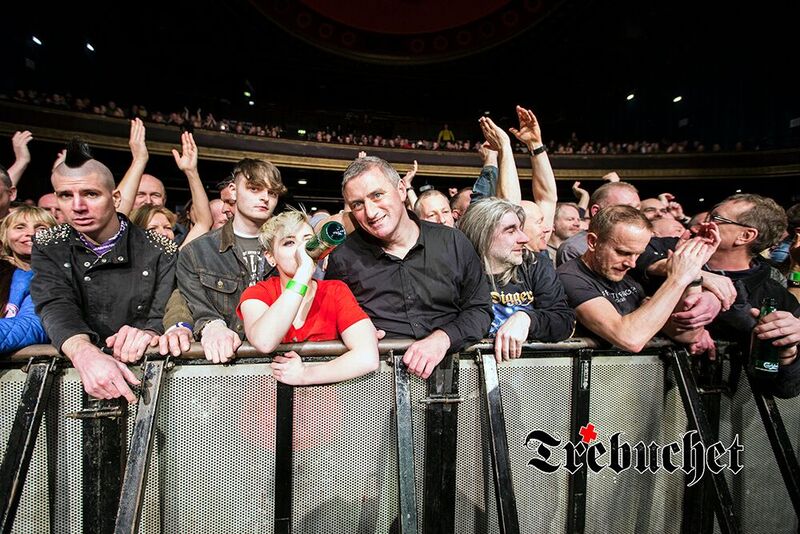 Despite the techy stuff, The Fighting Hearts were true to their name and delivered their part of the deal with everything in them. As a side note, Mr Warwick seems to have found a good razor and an awesome gym routine. The man has looked increasingly preened, super fit and toned over the past year or so. Kudos.
Always a joy, never a bore, Stiff Little Fingers whipped up the crowd to party mode. Beer flew overhead from the moment the Belfast rockers strode on stage. Yep, the audience were super excited (and super fuelled from the alehouse a few doors down).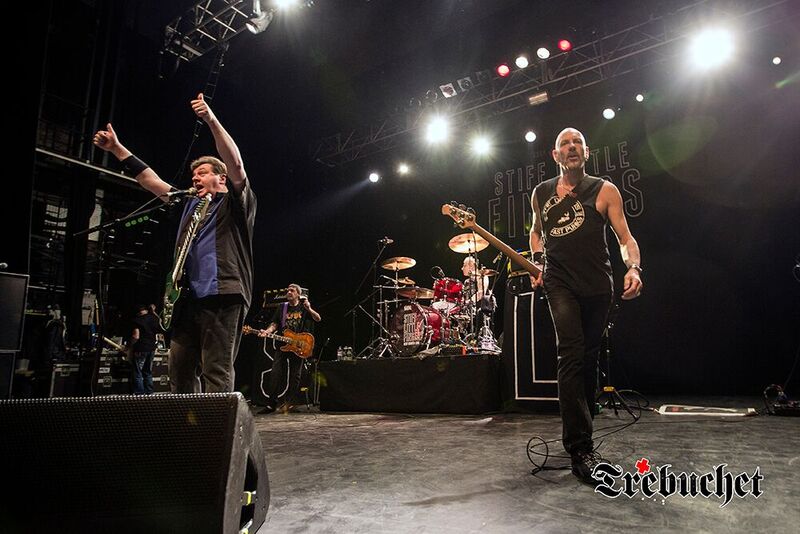 Praying no piss bombs came pit-side, the only thing to do was wipe the lens, hunker down and take aim.
'Wasted Life' lit the fuse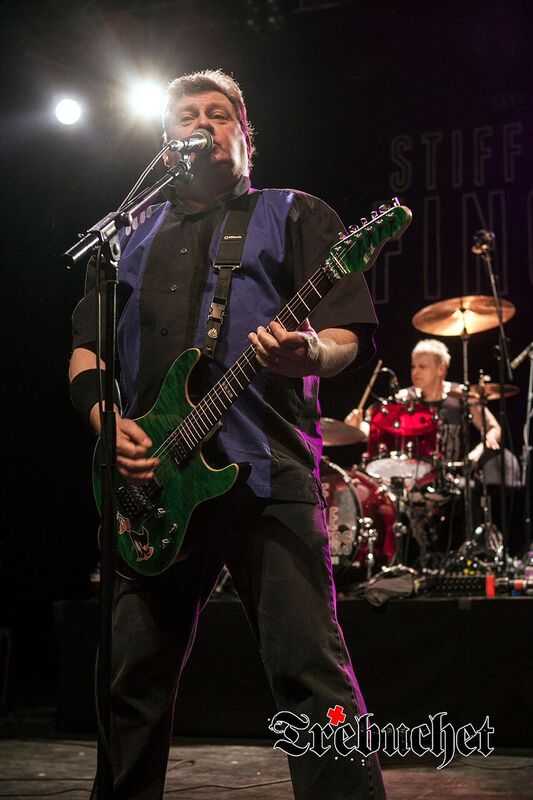 and rallied the troops into further missile launches. With little pause, the band punched into the 80's with 'Just Fade Away' causing me to have PTSD flashbacks to my own youth. The beer, the crowd, the flashing lights and the zombie corpse of punk rock sent me whirring back in time, and the crowd into a drunken pogo.
All the beer had been spilled by now, but 'Roots' kept the party pumping. There may have been a river of grey hair through the auditorium but the boots were still black, freshly polished and stomping as hard as they ever had to a band with far more relevance than The Sex Pistols or The Clash.
'Alternative Ulster' brought the show to a close (what else?) and Ali McMordie, who looked like he'd been working out with Ricky Warwick, to an eventual stop.
We walked away feeling uplifted, strengthened and with the knowledge that Jake Burns still has impeccable taste in shirts.
Photos by Carl Byron Batson. Not to be reproduced without express prior permission.
Stiff Little Fingers played the Kentish Town Forum on March 4th 2o16

Photographer, published poet, former party animal, body builder, grave robber
to the stars and renowned chainsaw juggler, Carl can often be spotted on his
Harley Davidson pretending to be in Terminator 2. He is also frequently seen in
the press pits of old London town, camera in hand, avoiding being hit by bottles
of wee and crippling his opposition with secret Kung Fu moves.