This time last year, while most of the world was becoming increasingly isolated and despairing, David Hockney was carefully watching and documenting the unfolding of spring at his home in Normandy, producing a series of over a hundred joyful 'paintings' created on his iPad.
The 82-year-old artist reportedly made at least one work a day in a rigorous effort to record the subtleties of the seasonal transition. "I kept drawing the winter trees, and then the small buds that became the blossom, and then the full blossom. Then the leaves started, and eventually the blossom fell off leaving a small fruit and leaves, this process took about two weeks, all the time I was getting better at my mark making on the screen, eventually doing, à la Monet, the water lilies in the pond," he wrote of the experience in July 2020.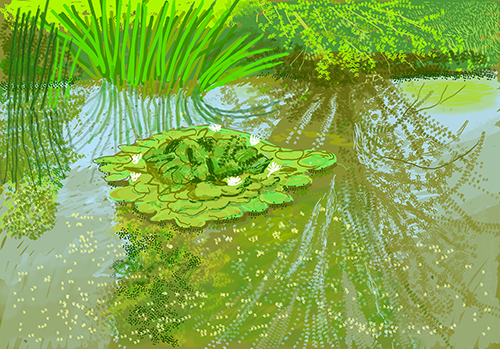 Throughout the course of his career, Hockney has experimented with a variety of artistic materials, embracing new technologies as a tool for rapid mark-making. In 2009, he began drawing with his thumbs on his iPhone and progressed onto the iPad the following year, using a stylus pen to achieve greater precision and detail.
The exhibition's statement notes that the artist's renewed interest in the iPad came "when a mathematician updated the 'brushes' app on the newest model, tailoring it and developing many features in response to Hockney's specifications."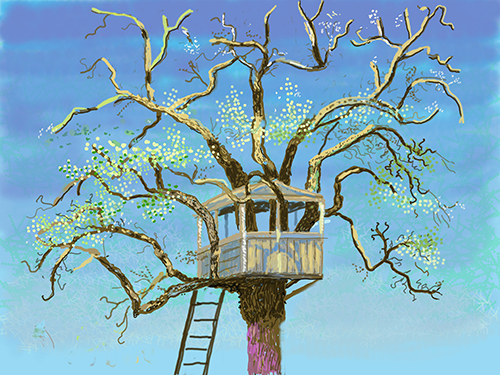 The works most immediately recall Vincent van Gogh's uplifting visions of spring blossoms, but apparently take inspiration from "the Bayeux Tapestry's graphic and narrative form."
Presented chronologically in the artist's upcoming solo show at the Royal Academy, the works will appear printed on paper at a large-scale and hung densely to emphasise the sense of lushness.
David Hockney: The Arrival of Spring, Normandy, 2020 runs from 23 May – 1 August 2021 in the main galleries, and from 8 August – 26 September 2021 in the Gabrielle Jungels-Winkler Galleries at The Royal Academy, London. Find out more: royalacademy.org.uk/exhibition/david-hockney
Featured image: David Hockney No. 316, 30th April 2020 iPad painting © David Hockney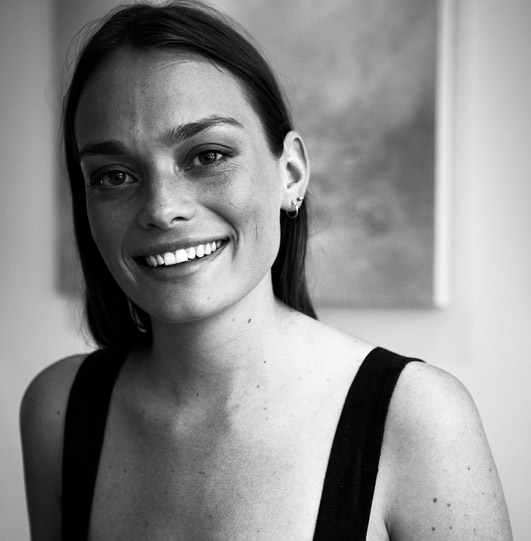 Millie Walton is a London-based art writer and editor. She has contributed a broad range of arts and culture features and interviews to numerous international publications, and collaborated with artists and galleries globally. She also writes fiction and poetry.