[dropcap style="font-size:100px; color:#992211;"]W[/dropcap]olf Alice opened the night and for some, stole the show.
Fronted by a slip of a girl with cheekbones worthy of a 1960s film star, she clutched her guitar like a security blanket and spent most of the set looking like a rabbit caught in headlights.  She needn't have looked so worried however as she had a voice full of tone and expression, at times reminiscent of the wondrous Harriet Wheeler from The Sundays.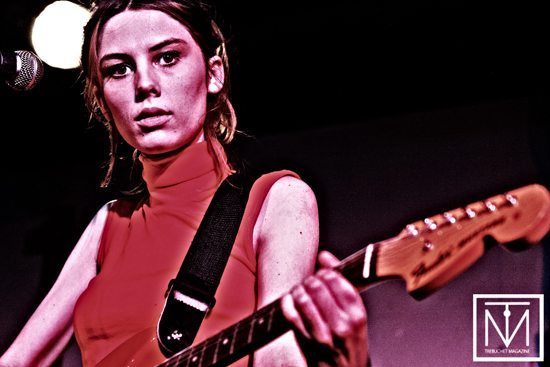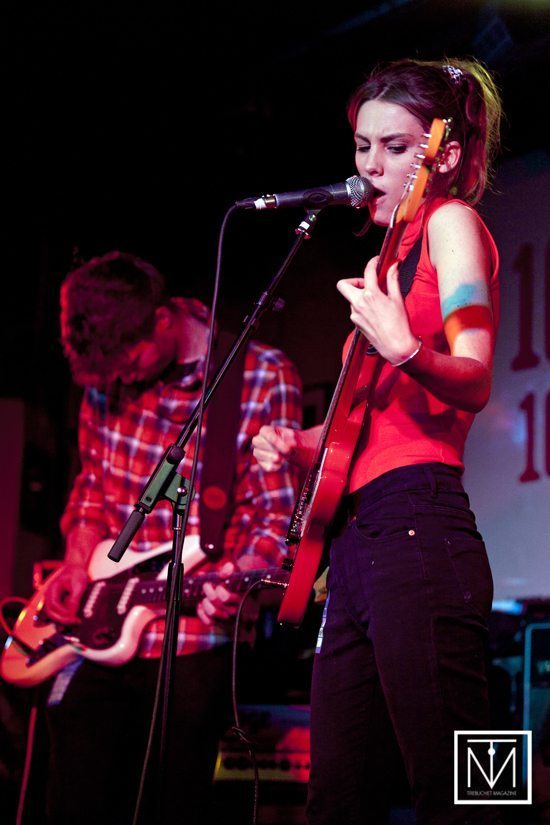 The other guitarist and bassist worked the stage either side of her, creating a suitable counterbalance to her striking but understated stage presence.  During some of the louder guitar parts in a few songs, the vocals would have benefitted by going up a notch in power, but the sound in the venue may have been a factor.
Musically there were elements of that wistful late 1980s indie, combined with 1990s grunge and high-pitched guitar melodies in the style of U2.  Some intros and song endings were slightly ragged, but more gig experience should easily cure that.
They were followed by Big Deal, who looked promising, fronted by two guitar-playing vocalists, one female and one male. A combination of female and male vocals can be engaging if both play to their strengths and interact with each other in an interesting way, The Sugarcubes and Prolapse being cases in point.  Unfortunately though the two vocalists merely sang the same melody together and at times, were not quite in tune with each other.
One solid vocal would have been preferable.
Initially their musical style seemed to be American college indie guitar music, with good solid drumming and elements of the more accessible aspects of Sonic Youth. But the set soon became tedious with very little variation in tone and pace both within and between songs. The lack of interaction with the audience and constant Converse gazing only added to the overall feel of monotony, with the band looking as bored as the audience.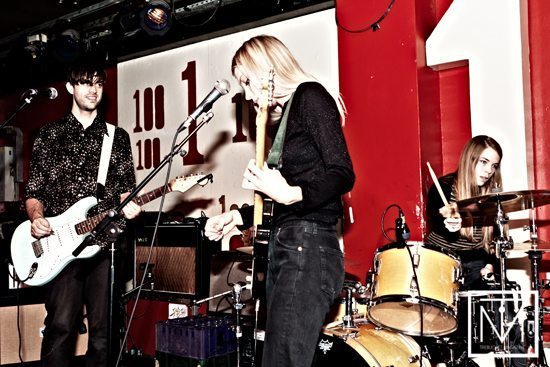 The headline set by the extremely fresh-faced Splashh took us back to the late 1980s / early 1990s, when they must surely have been in utero.  Imagine a more laid back version of Senseless Things with the basslines of The Pixies, guitar with the swirliness of Dinosaur Jr and the fuzziness of Veruca Salt; and soft, reverb-heavy vocals in the style of Ride.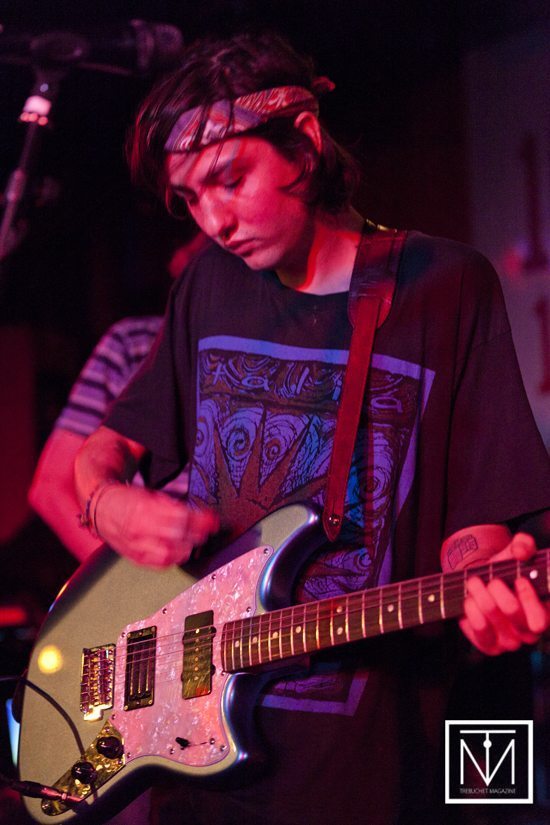 Rather than shuffling onto the stage like stoned sixth-formers however, they strode on with all the arrogance of youth and the singer sporting an ill-advised headband.  Although at times their music was washed over me and it felt as if they had more of a "sound" than memorable songs (perhaps an occupational hazard of that style) there were more than a few pleasant melodies amidst the guitar effects pedals.
[quote]East London hairdressers may hit hard times[/quote]
Splashh may be swimming against the tide of much of the current indie guitar scene, but they swept along the audience in a tidal haze of uplifting psychedelic indie pop.  With the tight jeans and pointed boots bands stagnating and the now middle-aged grebo bands reforming, East London hairdressers may hit hard times as the kids start growing out those crew cuts into long shaggy  bobs.
SPLASHH / BIG DEAL / WOLF ALICE – 100 CLUB, 3 DECEMBER 2012
Photos: Carl Byron Batson