[dropcap style="font-size:100px;color:#992211;"]T[/dropcap]he latest Hong Kong Human Rights Arts Prize has been won by local artist Kam Wa Magus Yuen for his Hong Kong Symposium 2019 (2019) inkjet print.
The work depicts a still life of dry leaves placed in a tear gas canister, bringing to mind the protests and civil unrest in the city sparked by the anti-extradition law amendment bill proposed by the Hong Kong government. According to a statement, Kam's 'mixed-media work looks at the impact of chemical weapons used during the unrest and questions the state of basic human rights in the city'.
Amnesty International says in an online statement that since March last year, millions of people have demonstrated against the extradition bill that could have resulted in people being sent to China to face trial. It has since been withdrawn 'but the people of Hong Kong face ongoing threats to their rights to peaceful assembly and freedom of expression, and unlawful use of force by police goes unpunished'.
The prize, now in its sixth edition, is organised by the non-profit Justice Centre Hong Kong which describes itself as an advocacy group 'working for Hong Kong's most vulnerable forced migrants'. Crucially, the award is sponsored by the European Union office to Hong Kong and Macao, which presents 'the positions and the interests of the European Union to the Hong Kong and Macao Governments'.
Goethe-Institut Hong Kong, the cultural association supported by the German government, also supports the prize, backing a separate award for the first time this year called 45 Seconds for Human Rights which was given to Man Chi Loy (aka Armechan) for his work Popo Dragon. The animation 'reflects the artist's frustration with Hong Kong children having to suffer during the civil unrest movement'. Armechan will get the chance to spend a week in Berlin once travel restrictions are lifted post lockdown.
The winning works, on display at the Goethe-Institut Hong Kong (12 May-6 June), can be purchased via an online auction which runs until 6 June, with all proceeds going towards Justice Centre Hong Kong.
Image: Yuen Kam Wa Magus, Hong Kong Symposium 2019 Courtesy of BOK Photography / Hong Kong Human Rights Arts Prize 2020 / Yuen Kam Wa Magus
Source: The Art Newspaper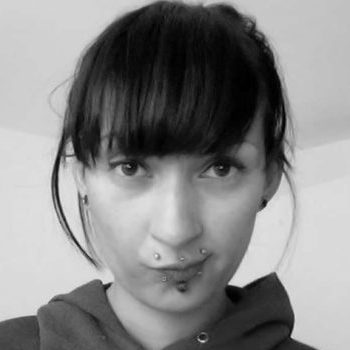 Naila Scargill is the publisher and editor of horror journal Exquisite Terror. Holding a broad editorial background, she has worked with an eclectic variety of content, ranging from film and the counterculture, to political news and finance.