[dropcap style="font-size:100px; color:#992211;"]T[/dropcap]here is eternal credence in the idea of "the great American novel".
The essential capturing of American culture – its ideals, hopes, failures and promises, all catalogued between 300 bound pages. No book has ever been officially designated America's Book (except maybe the Bible), but several have come close. And while nothing is official, there seems to be a basic blueprint in order: a man up against his elements. And at the forefront or in the shade, his class says a lot about where he's been, and where he's trying to go.
There is less discussion about "the great American songwriter" or "the great American poet". But in this time of few readers I think it might be more appropriate. Just like the list of novels a case could be made for a different singer every decade. But just like the protagonists of these novels – the dropout, the fisherman, the boy on the raft, they sharpened their swords and they went to war. The weak were weeded out, and only the outlaws remained.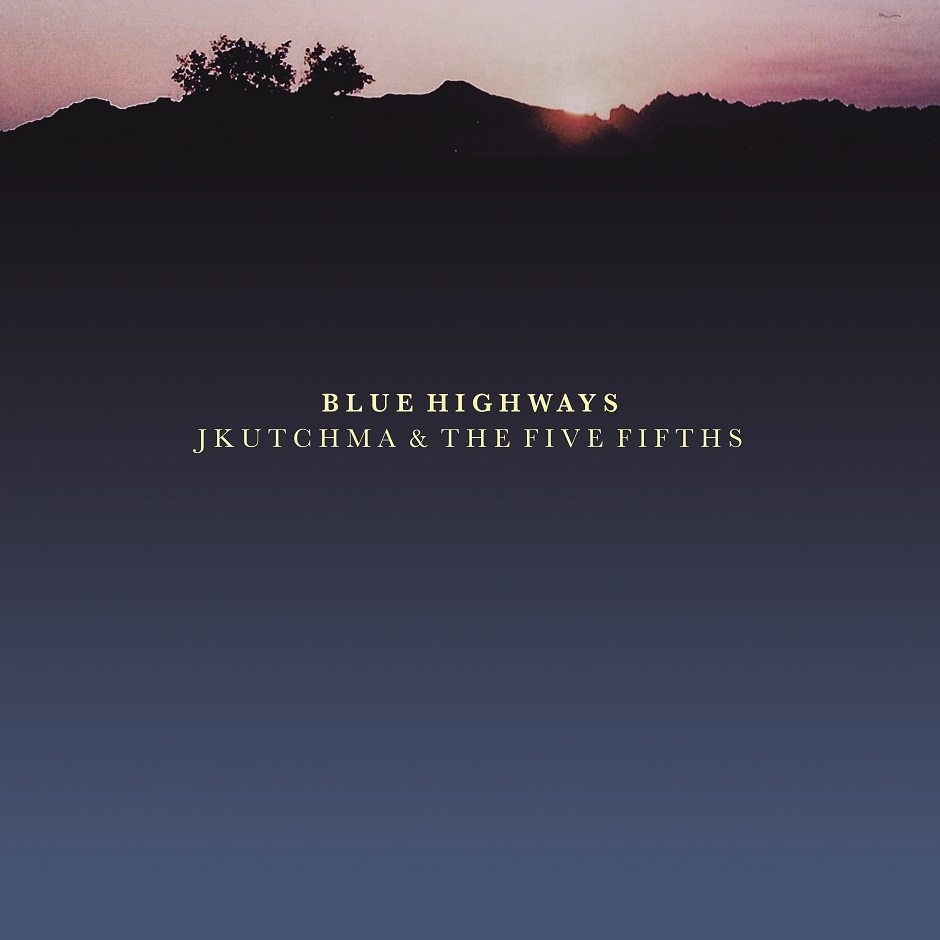 And that's how I see JKutchma and his band The Five Fifths – on a small list with "the greats". A gang of pirates navigating the American experience. Letting the roads unroll like veins as their van wheels collect the asphalt in it's treads. Taking it all in. Writing it down. Painting a picture of this America for the future historians to collect as evidence. To prove that in 2015 there was still some beauty being left behind.
JKutchma and The Five Fifths are releasing Blue Highways on March 19, 2015. Their fourth album, it comes paired with a book and sort of noir film accompanied by the record. The record title comes from William Least Heat-Moon's bestseller Blue Highways. Another documenter of the American experience.
At a bar in Brooklyn I asked JKutchma about the influences of this upcoming record. He mentioned several road novels, but not On The Road. I asked him about it and he said he wasn't sure why, but he hadn't read it. The Universe is rife with irony, and it seems especially so in important moments when you're eight beers deep at a bar.
I didn't articulate my thoughts right, but if I could say it again I'd leave JKutchma with a line from On The Road I think was written for him.
"Now we were going beyond … beyond where the outlaws went".
Out on March 19th
[button link="http://jkutchma.com/" newwindow="yes"] JKutchma and the Five Fifths[/button]

Scott Laudati lives in New York with his Boxer, Satine. His collection of poems "Hawaiian Shirts in the Electric Chair" has been published by Kuboa Press. Visit www.ScottLaudati.com for less professionalism and angrier essays.