[dropcap style="font-size:100px; color:#992211;"]I[/dropcap]n many ways this is a tale of two albums – because, err, there are two of them.
Despite both coming from the metal underground, they do, nonetheless, tell a very different story in each case. Not an actual story – you understand; nothing with pixies or lesbian nurses working in Thatcher's Britain, oh no. But rather, it's a metaphor. You know, not something literal but rather mimetic? Yeah? Oh fuck off then.
In any case, Greek quintet Satan's Wrath has some fun with its second album, Aeons of Satan's Reign. It's good unclean retro fun, with its mid-tempo heaviness and focus on simple, direct melodies meaning this sounds more like something from 1983 than 2013.
Spandex
Such a vibe never did Venom any harm – no, that was the spandex and the creative burnout after their first three albums. But Satan's Wrath,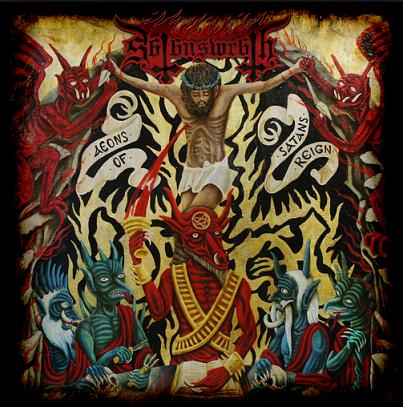 whilst somewhat stuck in the past, musically speaking, makes you at the very least yearn for those halcyon days, with some fine songs and riffs, but with a spiky edge informed by the altogether more batshit vibe of the black metal scene.
In summary then, it's cheesy and entertaining tosh that puts a big smile on your face.
No such good fortune is waiting in the wings (or on the backseat of a Ford Escort in a notorious dogging area), for Norwegian deathsters Obliteration, whose new album, Black Death Horizon has a thorough brutality but no real soul.
Satanic Undertones
That is, of course, a good example of cosmic irony given the band's more satanic undertones. (Note to pub bores – you too can annoy humourless metallers over whether it is satanic death metal or blackened death metal. Add some gratuitous Glen Benton wildlife anecdotes and away we go.)
Put simply, the music is well structured, dark and rhythmic, but it never makes the listener crack a smile, snarl and flick the horns or bang their head furiously until the lumbago kicks in again. It is too polished in a sort of underground metal sort of way, like what happens when Peter Tägtgren brings a tad too much Brasso to a band's rough edges, and so it lacks personality.
Kitsch
Instead there is the odd sense that the band has made the album only in a technical sense. It is curiously bloodless and passionless. If Satan's Wrath is too kitsch for its own good and yet was redeemed by never forgetting that it is all meant to be fun, so this album is damned (fittingly) by its not being fun at all.
However, Obliteration does at least have the coolest cover art – an alizarin and silver blasted, abstract hellscape, like Southampton town centre but more metal and with a better colour scheme. Whereas Satan's Wrath has a cover that looks like it was drawn and coloured in by a faintly mediocre 13-year-old going through an 'evil' phase because it really upsets Mummy.
And since awesome cover art is 50% of the metal experience, perhaps we should call this one a draw?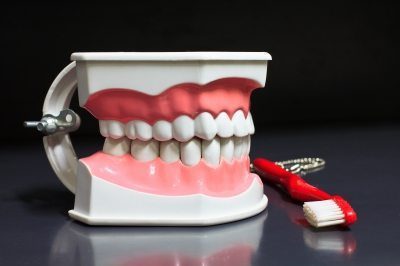 Alexander Hay is a writer and polemicist based online and in print.