[dropcap style="font-size:100px;color:#992211;"]M[/dropcap]arking Samuel Kerridge's first album proper, The Other brings together a collaboration with Taylor Burch (DVA Damas/Tropic Of Cancer).
Written and produced exclusively in 2018, the music within the LP has been sculpted in tandem with Taylor's spoken word.
Channelling the aggression of Kerridge's early work into a more mature approach, the LP is abundant with melody and variation, giving the music time and space to interact with Burch, whilst still retaining the physical power and presence which has become synonymous with the artist's previous 11 releases on Downwards, Contort, and Blueprint records. This is Kerridge finding his way around the impulses and ideas that have fascinated him since the beginning, a culmination since his debut EP on Horizontal Ground in 2012.
Forming as much importance is the new AV concept behind the project. Working alongside London-based film director Daisy Dickinson, the trio have created a visual-, speech- and sound-based piece which will utilise large pieces of semi-transparent fabric, running floor to ceiling in height and suspended at different depths, covering the stage and immersing Kerridge in audio reactive/live-mixed visuals, reflecting themes of infinity, depth and dimension, to create a multi-sensory explosion into the past and future.
The Other is out via Downwards 3 May on 2 x 12" and digital formats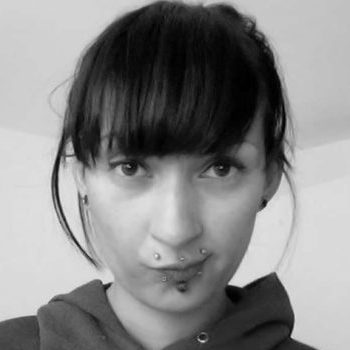 Naila Scargill is the publisher and editor of horror journal Exquisite Terror. Holding a broad editorial background, she has worked with an eclectic variety of content, ranging from film and the counterculture, to political news and finance.