Rock's Backpages, the world's largest online library of rock journalism, announces the launch of its new Backpages eBooks division, headed up by former MOJO editor Mat Snow.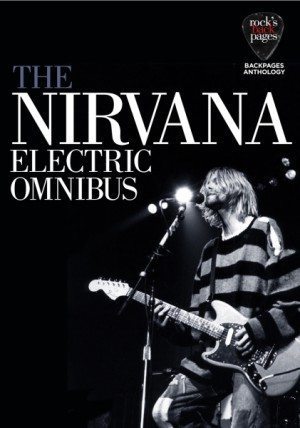 Backpages eBooks consists of two series:
• Backpages Anthologies collects key interviews and other articles about important acts, and gets under way with The Bob Dylan Electric Omnibus and The Nirvana Electric Omnibus. The subsequent two volumes will be devoted to John Lennon and Led Zeppelin.
• Backpages Classics brings back to life essential music books published over the last 40 years and kicks off with seminal titles by Simon Reynolds, Barney Hoskyns, Bud Scoppa and John Pidgeon.
The two series further establish Rock's Backpages as an electronic publisher of premium rock writing. All titles are currently available in the Amazon Kindle store.
• Backpages Anthologies
The Bob Dylan Electric Omnibus is positively the finest Dylan eBook anthology ever assembled, as written by the greatest names in Dylanology, among them Ian MacDonald, Al Aronowitz, Dave Marsh, Andy Gill, Michael Gray and Paul Williams.
20 years after the release of their breakthrough album Nevermind, The Nirvana Electric Omnibus retrieves from the vaults the key interviews, eyewitness accounts and contemporary insights which tell the Nirvana story. Contributors include Michael Azerrad, Everett True, Jon Savage, Simon Reynolds and Keith Cameron.
• Backpages Classics
The first four titles – all complete with new introductions and updates – are as follows:
• Simon Reynolds Blissed Out: The Raptures of Rock
The first book by the revered author of Rip It Up and Start Again, Retromania and other titles is an anthology of trenchant thinkpieces and interviews with Morrissey, Nick Cave and others.
• Barney Hoskyns Glam! Bowie, Bolan and the Glam Rock Revolution
A peerless treatment of the pop phenomenon of the early '70s, telling the story of glam from T. Rex and Ziggy Stardust to Roxy Music and the New York Dolls via Slade, Sweet and Gary Glitter.
• Bud Scoppa The Byrds
American veteran Scoppa's 1970 account of the seminal LA band's journey from jangly folk rock to the prototype alt.country of Sweetheart of the Rodeo and beyond.
• John Pidgeon Rod Stewart and the Changing Faces
Former editor of revered '70s monthly Let It Rock, Pidgeon got as close to Rod, Ian, Kenny and the two Ronnies as any music writer did in the '70s.
Mat Snow, Consultant Editor at Rock's Backpages, is available for interview about RBP's eBooks initiative
---
For more information, visit www.rocksbackpages.com
The aim of art is to represent not the outward appearance of things, but their inward significance. – Aristotle