[dropcap style="font-size:100px; color:#992211;"]P[/dropcap]oland's Riverside came to Islington O2 Academy as part of their brief UK tour.
Having established a strong reputation in prog-metal circles. Their highly-acclaimed fifth album Shrine of the New Generation Slaves, appeared on a great many album-of-the-year lists, making their tour a highly anticipated event.
Fellow Poles Votum began their support set at the ridiculously early time of 6:40pm, a consequence of the venue turning into a nightclub after the gig. Unfortunately this resulted in a sparse crowd at the beginning. The six-piece played a short but very entertaining set of highly melodic prog-metal, complete with a small amount of cookie-monster vocals.
But by the time Riverside came on the O2 Academy was heaving.
Riverside have sometimes been compared to Porcupine Tree, and seeing them on stage the comparisons don't end with the sound. There's a lot of Steve Wilson in Mariusz Duda's appearance and stage manner. And just like Porcupine Tree, their often complex and atmospheric music comes across very powerfully live.
Not that Riverside could be described as any kind of derivative copyists, they're a band with their own sound, built around spiralling bass riffs and swirling keyboards. Mariusz Duda's bass came across the main lead instrument with Piotr Grudziński's guitar in a supporting role providing textures and colour when he's not soloing. Michał Łapaj's keyboards were prominent in the mix, with big walls of Hammond with the occasional spectacular moog solo. Some of the heavier moments featuring a lot of Hammond were more that a little reminiscent of Deep Purple in their pomp.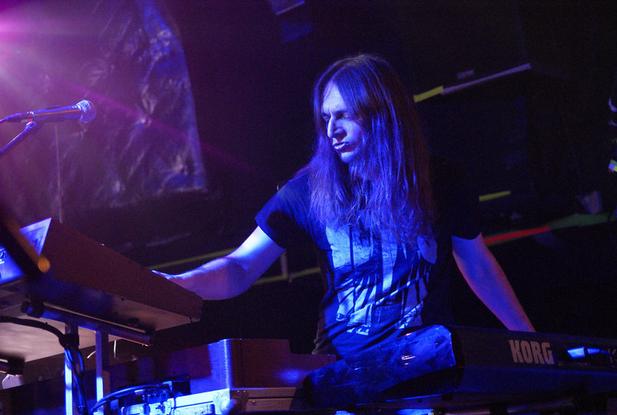 With the sort of complex bass parts typical in modern prog-metal, it's rare to see someone combine the roles of bassist and lead vocalist, and it's even rarer to see someone combine them as well as  Mariusz Duda does. His melancholy but melodic vocals have a lot in common with the clean vocals of Opeth's Mikael Åkerfeldt's.
The lengthy set drew heavily from their newest and strongest album Shrine of the New Generation Slaves, opening with "New Generation Slave" and ending with the epic "Elevator Shrine". Songs from Second Life Syndrome also featured heavily with the title track making a strong final encore. You could tell this was a prog gig by the way an extended bass solo as early as the second song earned a round of applause.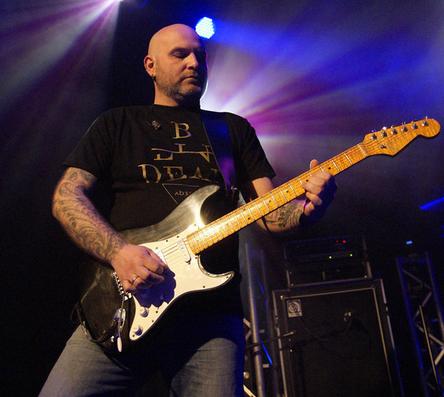 With their combination of dense, swirling sound, great musicianship, and very strong songwriting, Riverside are a band who manage to combine being very prog with remaining powerfully rock'n'roll at the same time. They are indeed an ideal band for the many people still missing Porcupine Tree, but on the basis of performances like this, they're far, far more than that.
Poland's best band? Quite possibly.