[dropcap style="font-size:100px; color:#992211;"]S[/dropcap]ad news this week that country music legend George Hamilton IV has died aged 77 of a heart attack in Nashville, Tennessee.
George Hamilton began his music career in the 1950s and toured with the likes of the Everly Brothers and Buddy Holly. He was inducted into Nashville's Grand Old Opry in 1960 and had 40 hits through the 60s and 70s.
He teamed up with Christian evangelist Billy Graham at rallies around the world as a guest singer during the 80s and Hamilton released a gospel collection in 2010 with a whole host of guest artists.
Hamilton was the first country singer to perform in the Soviet Union and Czechoslovakia. In 2004, quite appropriate for this week's news, he paid tribute to Scotland with the release of an album called Hamilton's Other Country.
Trebuchet was fortunate enough to have encountered George at the 2012 Americana festival.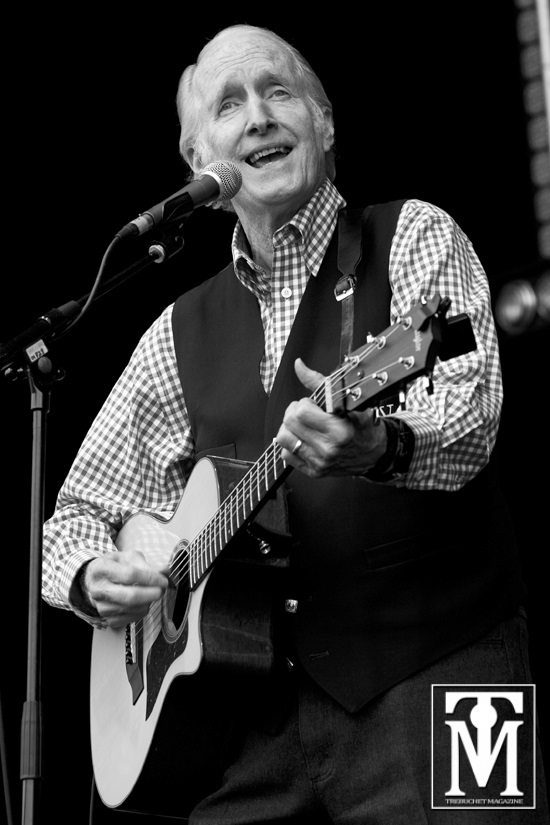 As we roamed the festival grounds a familiar tone took us to a large side stage where George was mid set. A little hesitant to step toward the pit mid show, George caught our eye, gave a nod, a wink and a country smile to say it was OK to take his picture.
A music legend, a professional and a true gentleman, George Hamilton IV will be greatly missed.
Photo: Carl Byron Batson. Not to be reproduced without express prior permission.

Photographer, published poet, former party animal, body builder, grave robber
to the stars and renowned chainsaw juggler, Carl can often be spotted on his
Harley Davidson pretending to be in Terminator 2. He is also frequently seen in
the press pits of old London town, camera in hand, avoiding being hit by bottles
of wee and crippling his opposition with secret Kung Fu moves.