In a surprise move today the acclaimed rapper declared war on the entire Eastern European nation of Lithuania.
At an Ohio press conference the entertainer was in high dudgeon as he outlined the reasons behind this groundbreaking publicity stunt. 'It's a game changer alright but I know what I'm doing and this is a fight I can win. These people are not as dangerous as, say, cancer.'
The US artist's recordings were recently banned from the L State Radio Corporation on the grounds that they were 'little more than the work of a corporate slave with a chip on his shoulder talking over other people's music'. The incensed performer proclaimed 'My entire fortune is going into this project. I have purchased the services of a mercenary outfit with attack helicopters and tanks. If they don't retract – the whole works is going into blasting these dumb assholes back to the Stone Age where they belong.'
When one foolish interviewer tried to point out that his response to the slur was a tad inappropriate the guy was cut off in his prime. The sublime Mr. Gee bellowed down the microphone 'It's not like I can sue these fuckers!'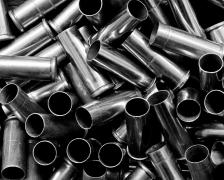 His mood mellowed somewhat when he was joined by his three new girl singers Teesha, Keessha and Galicia, known as The Supreme Team. He quipped that if the Lithuanians didn't give up without a shot being fired then he just might send the girls over to 'work some shock and awe'.
In an attempt to lighten the highly charged atmosphere, on behalf of Trebuchet Magazine, I asked the Geester what he thought about UK rapper Tinie Tempah spending so much time hanging out with the fashion crowd and wearing some inappropriate outfits. He gave me a stage wink and said 'Remember what happen to P Diddy! That man's ass keeps meat better than a refrigerator.'
Let's see if the belligerent rapstar's sense of humour holds up when the boxes start coming home.
Calm down Lithuania, it's a spoof.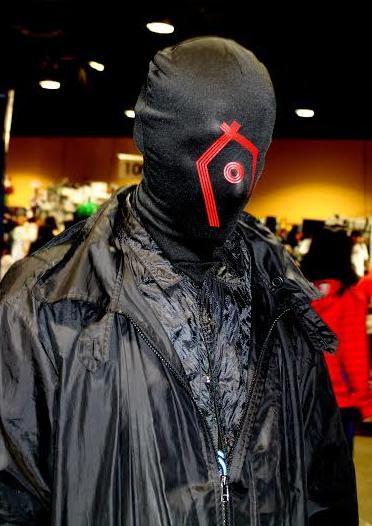 Having completed principal photography on phase one of the Sharks revival SWP is now preparing to edit the One Last Thrill feature documentary. Sharks themselves are 'dropping a big one' by releasing a double album Dark Beatles/White Temptations in April 2018.
In his spare time the author kayaks the muddy river Ouse and walks the South Downs which gently enfold his home town of Lewes.